The 13th annual Vancouver Taiwanese Film Festival (TWFF) takes place June 21 - 25 at the Vancity Theatre in Vancouver.
For 13 years, TWFF has presented hundreds of Taiwanese films and filmmakers as part of an ongoing celebration of Taiwanese art, culture and cinematic excellence. This year's festival programming includes 11 screenings of both short and feature length films in addition to Q+A's with select award-winning directors.
From exploring the balance between tourism and marine conservation, to a fallen international icon who fights his way back into the Major Leagues, this year's films touch upon the theme of "guardian". Whether it be our dreams, our culture, our home, or our values, we all have the role of a guardian for the betterment of ourselves and our world.
This festival is an absolute must for casual movie-goers and film buffs alike, here's a taste of what to expect:
In the Black-Cats-Squadron, 28 pilots participated in a secret spy mission for 14 years during the Cold War. Seven of them passed away during the training, and three passed away while in the mission. Another two pilots were shot down by the communists and were held captive in Beijing for more than 20 years.
45 years after the last mission of the Black-Cats-Squadron, the audience can now see the whole picture through this riveting documentary. Ultimately it asks the audience a complicated problem - what does it really mean to be a hero? Director Jonathan Yang will be in attendance for a post screening Q+A.
In the Tang family, there lived three women of different generations during the 90s. They live a seeming calm and wealthy life, until one day, it is turned upside down when the family of their close friend is murdered. Each of them is involved in a different way. Madame Tang, trying to protect everything they have, plans strategically with each single step which in turn, driving the whole family down a chaotic path. Winner of the Best Feature Film award at the 54th Golden Horse Awards, this screening of The Bold, The Corrupt and The Beautiful reflects the sensitive political and social issues tied to Taiwanese identity.
At the Tao tribe community's elementary school, a newly qualified teacher, Yu Zhongxun, sees the tiny island as a backwards and boring place. He desperately wants to get back to his former colorful metropolitan life. Yu saw an opportunity to get a decent performance evaluation by having the students participate in the annual Aboriginal Dance Competition. As the students and teachers work to prepare for the competition, they explore their potentials and reclaim their lost pride and courage.
Chien-Ming Wang is the first and only Taiwanese player to be Ace of the New York Yankees. He was an exceptionally successful baseball player, holding titles from World Series Champion to American League Wins Leader to TIME 100 Most Influential People, and many more. He brought Taiwan into the international spotlight. Soon enough, he became a household name and was named The Pride of Taiwan. Chien-Ming Wang had everything until an injury in 2008. This screening includes a Q+A with director Frank W. Chen.
Our Youth In Taiwan - Tuesday, June 25 (Includes Filmmaker Q+A)
The Best Documentary winner of the 55th Golden Horse Awards, Our Youth in Taiwan is the result of 8+ years of filming and editing. The film highlights the inherent tension of collaborating with unlikely allies within social movements. Director Yue Fu will be in attendance for a post screening Q+A.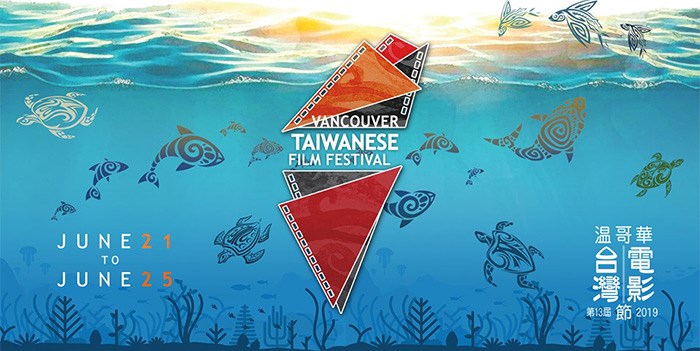 Hosted by Vancouver Taiwanese Film Society, and title sponsored by the Ministry of Culture and Tourism Bureau of R.O.C (Taiwan) and the Taipei Economic and Cultural Office in Vancouver, the Vancouver Taiwanese Film Festival (TWFF) is an annual non-profit arts and cultures initiative that has become the largest film festivals focusing on Taiwanese cinema in North America.
Since 2007, TWFF has presented more than 100 Taiwanese films and invited numerous directors to Vancouver, all with the aim of bringing greater diversity and bridging Canadian and Taiwanese culture through the art of cinema
You can learn more about this year's films and screenings by visiting twff.ca
This Content is made possible by our Sponsor; it is not written by and does not necessarily reflect the views of the editorial staff.