Located just five hours from Vancouver (or a quick one-hour flight), Vernon is typically visited for its dazzling array of outdoor activities and its propensity for great food and astounding craft beer.

In the lead-up to December however, this small town also has Hallmark levels of holiday cheer that keep locals and visitors alike eager for winter fun, well beyond the 25th.

Fortunately, Vernon's annual Winter Carnival is back and better than ever! With mascots, traditions, ice slides, hot air balloons, and events happening throughout Vernon from February 3 - 12, 2023, this season is truly the best time to visit one of B.C.'s best destinations for winter fun.

Here's what we're looking forward to the most.
Balloon Glow
The only thing more magical than a hot air balloon is a night sky literally filled with them! As one of the Vernon Winter Carnival's most beloved events, Balloon Glow will see local pilots and their crews float up, up, and away in massive hot air balloons from their launch site Polson Park. This annual spectacle is truly a sight to behold, as the balloons will cast a gorgeous warm glow as they light up the entire winter sky.
Family Fun Park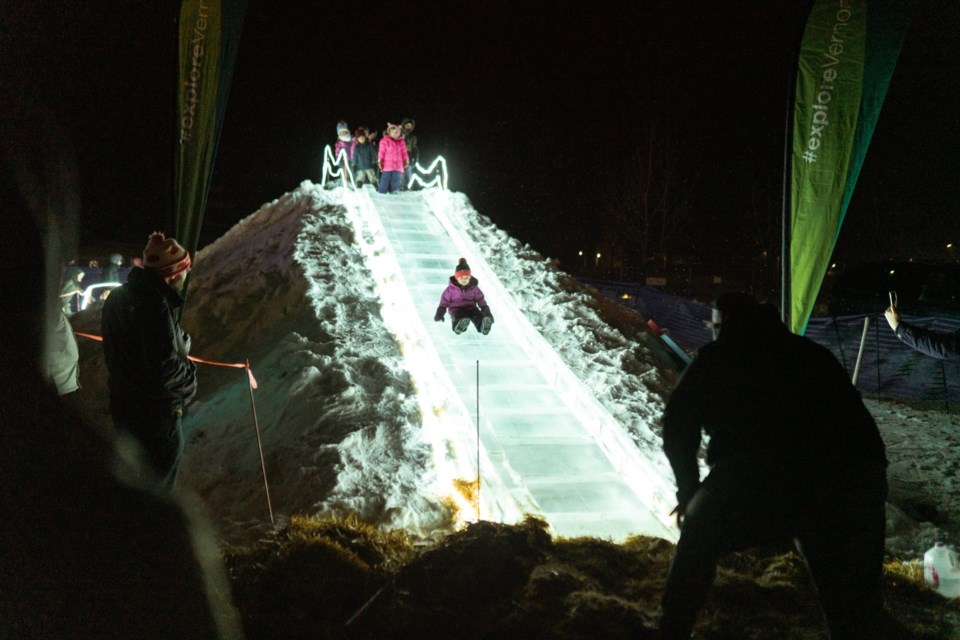 Get outside and embrace the chill this winter at this unbelievably fun and family-friendly snow park! The Vernon Winter Carnival Family Fun Park returns with tons of outdoor winter activities, including coloring in the snow, human foosball, and their epic ice slides. BBQ and hot beverages will be available on-site, so come hungry!
Snow Sculpture Competition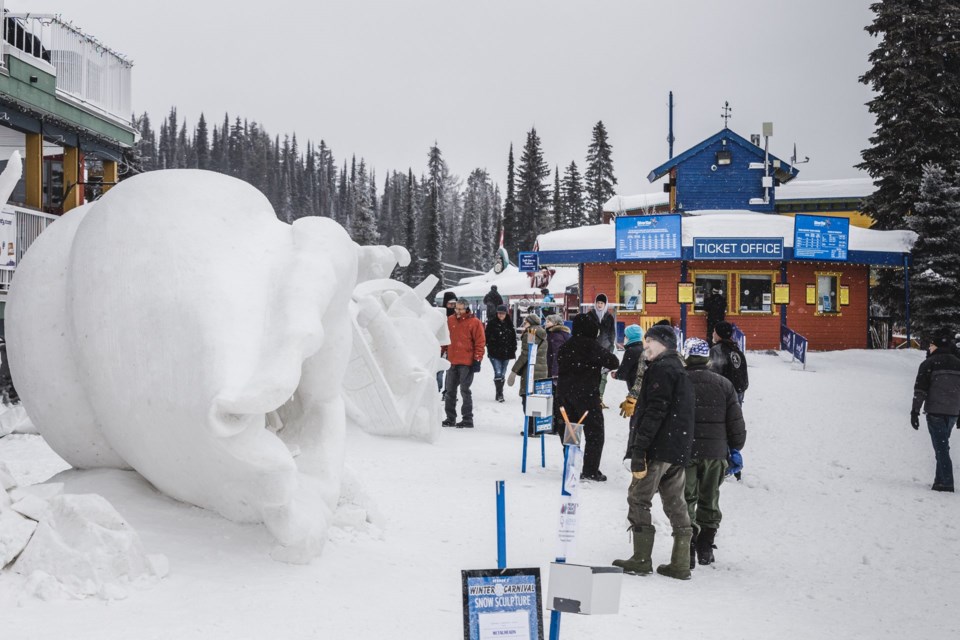 Watch as amazing artists from all over create masterpieces out of only water and snow during the Snow Sculpture Competition as they compete to be recognized as the best at their craft in B.C. You can view the artistic process beginning at 10:00 am Friday, February 3rd until 10:00 am Sunday, February 5th at SilverStar Mountain. Come up Sunday morning to help determine the "People's Choice Award" and take in all the great skiing, snowboarding, and winter activities SilverStar Mountain Resort has to offer.
Chili Cook-off
What goes better on a chilly day than a big bowl of… Well, you get it. The Classic Chili Cook-off is back for its 14th year and is one of Vernon's hottest food-tasting events, featuring authentic chili recipes served up by Vernon's most talented chefs and eateries
The 62nd Annual Winter Carnival Parade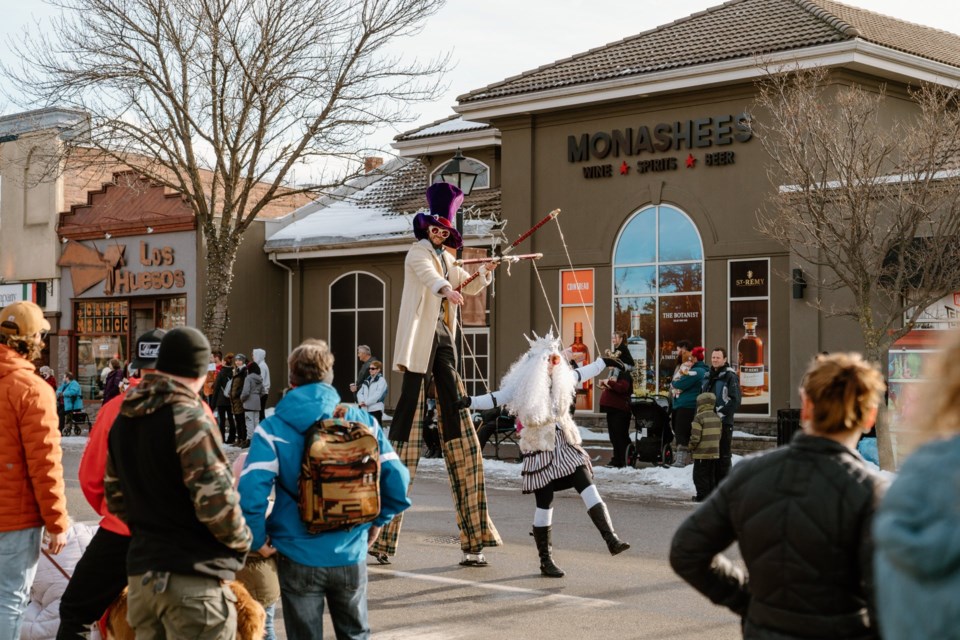 The 62nd Annual Winter Carnival Parade will be one of the largest outdoor parades in Western Canada! Bring the family and of course your Carnival spirit and be sure to vote for the fan favourite.

Of course, there are PLENTY of other things happening in Vernon this winter. A quick glance at their local events calendar showcases a variety of Christmas Markets, Ski Camps, Arts & Culture events, and much, much more.

With so much going on this winter, we recommend letting someone else take care of the planning for you. You can book vacation packages in Vernon, which include special rates on accommodations and package deals on wine tours and winter activities galore. You can learn more about vacation packages HERE. Best of all, all this fun is just one-hour away, as you can now book direct flights to Vernon from Vancouver via Cascadia Air.
Come for a winter getaway and check out everything the Vernon Winter Carnival has to offer this season in Vernon B.C. To learn more, visit tourismvernon.com and vernonwintercarnival.com