White Rock Buskers Festival presents free family entertainment on May 5, 2018.
White Rock Buskers Festival will present a free performance by The Hockey Circus Show; a family friendly hockey tribute show that combines acrobatics, juggling, and one-of-a-kind circus stunts into 3 periods of hockey-themed fun. Buzzfeed called the show, one of the "21 of the most Canadian things you'll ever see."
The Hockey Circus Show however, is just one of thirty performers being presented at the White Rock Buskers Festival on May 5, 2018.
The curated festival will feature entertainment from Berlin, New York City, London and Toronto to four locations in uptown White Rock. With a vibrant assemblage of both local and international performers, ranging from musicians to contortionists and award-winning comedians, Buskers Festival aims to be a spectacular day of free, family-friendly performances.
The event's grand finale (and only ticketed event), will feature Juno award-winning comedian Ivan Decker at the Coast Capital Theatre. As one of Canada's top comedians, Ivan Decker has become a favourite among audiences and comedians alike. He can be heard as a part of the popular CBC radio program "The Debaters," and recently made his American international debut on the Conan O'Brien Show.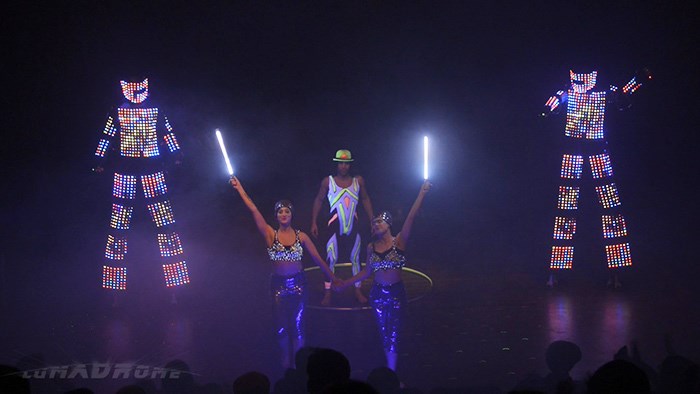 Also featured, is The Big Topp show, a three-person modern cirque-style show featuring contortionists, acrobats, stilt-walkers and music.
Not to be outdone by the international guests, the festival will also showcase some of White Rock's favourite performers such as Dominik Heins, an exceptionally talented Swing pianist and Madison Bell, an outstanding 15-year-old singer songwriter from Cloverdale, B.C.
When: Saturday, May 5, 2018
Where: Five Corners (15223 Pacific Ave), White Rock Clock Tower (1237 Johnston Rd), Saltaire Amphitheater (15231 Thrift Ave), Miramar Amphitheater (15154 Russell Ave)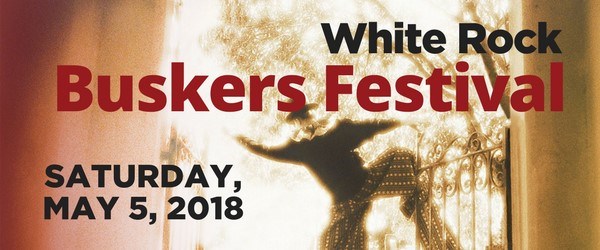 The City of White Rock  Buskers Festival is Sponsored by the White Rock BIA and the White Rock Players Club.