Who doesn't like being rewarded?
Vicinity is a new kind of loyalty program that lets you earn points at a variety of Vancouver small businesses. These points can then be redeemed for discounts, products, or services. More than 80 Vancouver businesses have a Vicinity digital loyalty program in place. In the last year, more than 12,000 Vicinity rewards have been redeemed at Vancouver merchants.
You can use the same Vicinity card at a number of Vancouver merchants, for any number of services: restaurants, markets, coffee and tea shops, and more. You only need your phone number to register for the program, receive a Vicinity card, and start earning rewards. The mobile app helps you to track your points and find participating retailers.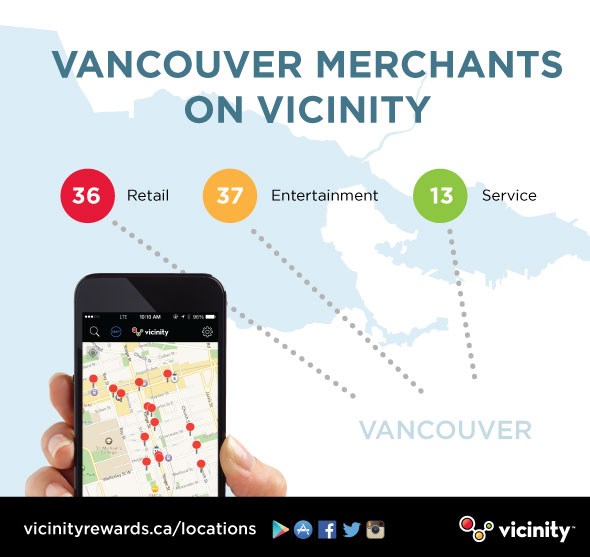 Loved in Your 'Hood
This summer, Vicinity is giving Vancouverites another opportunity to earn rewards through the Loved in Your 'Hood contest running until July 20th. By nominating your favourite local coffee or tea shop you are entered to win a $500 Visa gift card. Vancouver is full of amazing coffee and tea shops and chances are you have one that you consider 'your spot.' This is your chance to stand up and let the rest of Vancouver know why your favourite brew is the best. For more information and to enter the contest visit the Coffee and Tea contest tab facebook.com/VicinityRewards.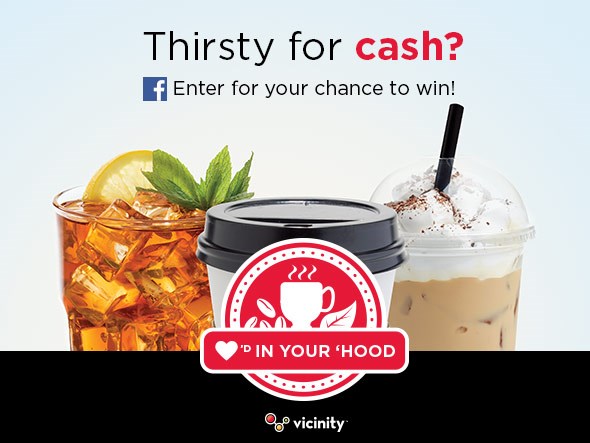 Start rewarding your customers, get results
If you are a coffee or tea shop owner and feel you go above and beyond to give your customers an amazing experience, find out how you can get involved in The Loved in Your 'Hood contest. The winning shop earns $500 worth of Vicinity marketing support. Coffee or tea shops can request a free contest kit to help encourage customer nominations. Visit loveyourhood.ca for more information.
For local businesses looking for a new way to build customer loyalty and drive sales, Vicinity is an easy and smart tool that delivers big results. Small business owners can create custom loyalty programs that reward customers for buying the products and services that they love.
For more information visit www.vicinityrewards.ca or call 1-855-292-9766
[SPONSORED POST]