Music has a way of transcending language, culture and differences to serve as a universal bonding experience for all to enjoy.
In mariachi music, specifically, there is an extensive lineage of talented, passionate musicians who have contributed to creating and developing what is considered a uniquely Mexican sound and style.
Master Carlos Martínez Arreguín, music director of Mariachi Vargas de Tecalitlán, is one of many in his family striving to keep this valuable tradition alive.
"I come from a family that carries Mariachi music in their blood," he explains. "Seeing my father, grandfather and my uncle Jose Martinez, former musical director of Mariachi Vargas, was my source of inspiration and [they are] the ones who made me fall in love with this beautiful music."
The history of Mariachi Vargas de Tecalitlán extends even further back still, originating in 1897 in Tecalitlán, Jalisco, México. And on July 22, the most influential Mariachi group in history is bringing their world tour to Vancouver!
The group is inviting audiences to come to experience the greatest exponent of Mexican music during its world tour as it celebrates its 125th anniversary, and what better way to commemorate such a momentous occasion than with a world tour across three continents?
When asked about the significance of this anniversary, Martínez Arreguín explains, "it means the history of the best mariachi in the world. The history of the most representative music of Mexico, and part of the cultural evolution of our country."
"From the Vancouver concert, I hope that the people of Canada will leave proud of this sixth generation of Mexican musicians and fall in love with our notes to the people who have not had the opportunity to hear us."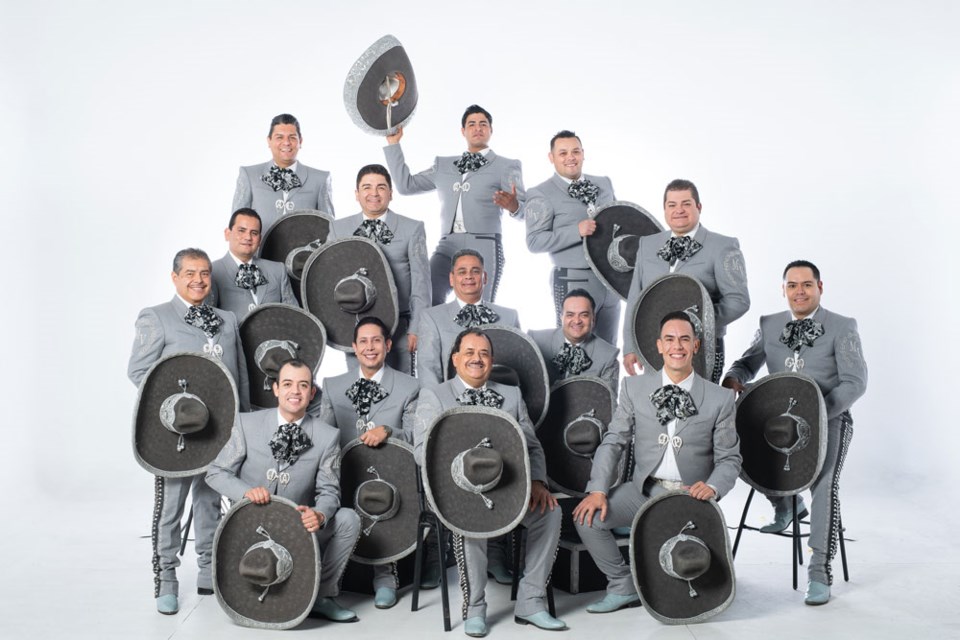 With such a deep-seated history spanning generations, it truly is a testament to the passion, dedication and quintessential joy of both the musicians and fans that have kept the mariachi style relevant and appealing.
"Regardless of only having two instruments used in our music - the 'guitarrón' and 'vihuela' - the quality and originality of our music have been fundamental to keep proposing new things in the six generations that make up our 125-year history," Martínez Arreguín says.
While the style is an ever-changing amalgamation of traditional values and modern additions, the underlying motivations remain the same: artistry, commitment to craft, and entertainment.
"I would love for the people who attend our performances to be left with the desire that, year after year, Mariachi Vargas de Tecalitlán will return to their cities," Martínez Arreguín continues.
"May they carry the music of Mexico present in their minds and hearts. May Mexicans feel more Mexican than ever. May foreigners experience a little piece of the cultural magnificence of our country and leave in love with Mexico."
So, what are you waiting for? Immerse yourself in the rich, welcoming nature of Mexican culture and tradition through a medium we can all understand - music.

Get your tickets today. To learn more about Mariachi Vargas de Tecalitlán, visit vargasmariachi.com.