Spring is in full swing in Vancouver, and with the promise of nice and warm weather to stick around for months to come, it's time to get back to living the city life in the bike lane.
Electric bikes offer a fun, healthy, and eco-conscious mode of transportation around cycle-friendly Vancouver, and as its popularity soars, so do the local initiatives to make this cycling more inclusive to all ages, abilities, and budgets.
Originally founded in Toronto in 2020 and now recently launched in Vancouver this past March, Zygg is an ebike subscription company that transforms mobility for the masses by making electric bikes more affordable and accessible to more people.
Designed for both personal and work-related usages, Zygg's unique subscription-based model allows riders to subscribe to weekly and monthly rentals, which are available starting at $49/week or $99/month and include unlimited kilometers, a secure 2-part locking system, an ebike charger, and other features.
In addition to commuting and recreational purposes, a delivery plan is available to delivery riders, couriers, and other related gig workers.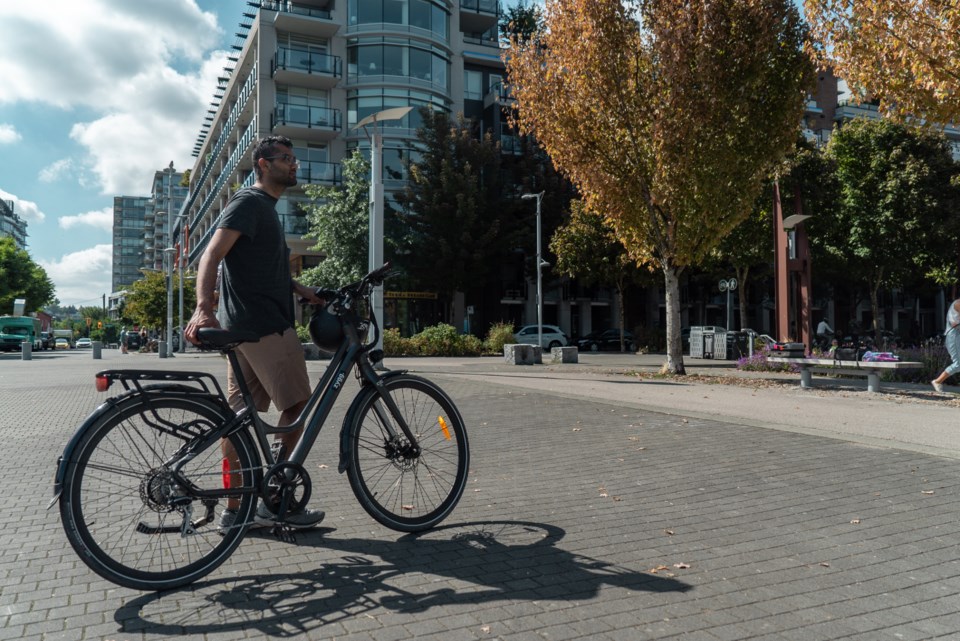 Photo: Zygg Mobility
Currently, Zygg offers four models of bikes for personal riders and delivery riders — Model Q1, Model Q2, Model R, and Model Qx. The standard Q1 model weighs 19.5kg and features a range of 55-70km, a maximum speed of 32km/hr, and 3 levels of pedal assist. The ebike includes 8 gears, integrated lights, and a removable battery with a charge time of 6 hours.
Free maintenance and servicing are also included in every Zygg subscription, so if you need your ebike to be fixed, the Zygg team will take care of your request quickly. They can look after the normal wear and tear that occurs with riding a bike, such as flat tires and fixes on damages on brakes, gears, and motors as caused from everyday riding on paved roads and paths.
Before committing to a week-by-week or month-to-month subscription, users can take a Zygg ebike out for a roll with a test ride in the Railtown district, where you can ride around the neighbourhood and learn all of the best practices of ebiking.
With Zygg, getting around Vancouver will be easier than ever!
Zygg offers shop pickup and servicing, along with at home delivery and servicing, across Metro Vancouver. Go to ridezygg.com/vancouver and contact vancouver@ridezygg.com for more information.