I was incredibly fortunate to be taken on a tour of the Canada Line Skytrain this morning. The opening date is still TBD but the fact that it is running back and forth and all of the stations look like they're almost ready to open should give some indication as to when you'll be using this thing to get from point A to B.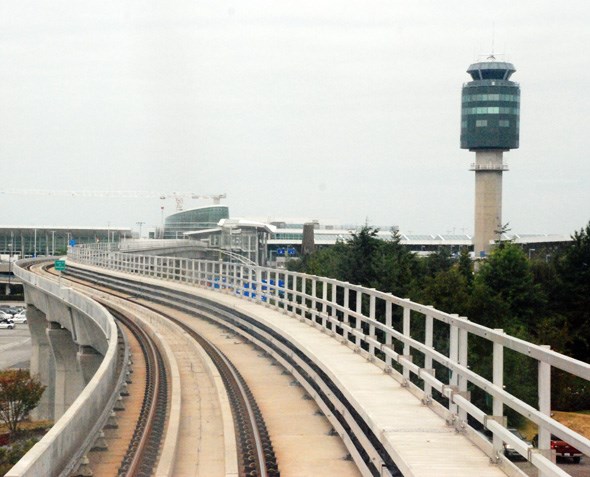 2/3rds of the route is underground (you'll see evidence of this when I post my time lapse video of the entire trip next week) and if you've driven south of Oakridge on Cambie in the past couple of years you're familiar with where the train pops up from under the city streets. Here's what it looks like from the "conductor's seat"...
I stared at this sign for like five minutes while standing on the platform waiting for our train to arrive, half because I was in awe that it's almost a reality and half because I really love iconography. They should make it into a t-shirt graphic to announce the opening.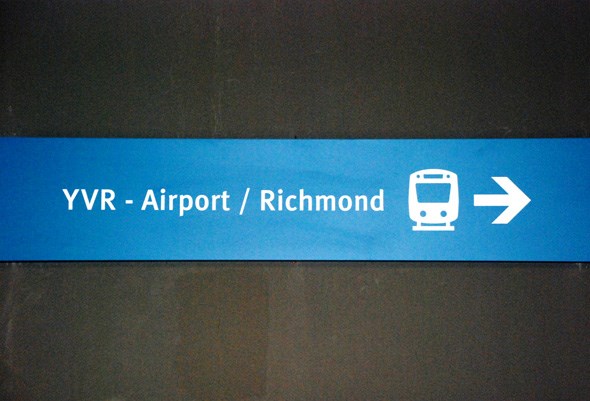 Nice view of the long term parking lot at YVR... or a soon-to-be extra runway, perhaps?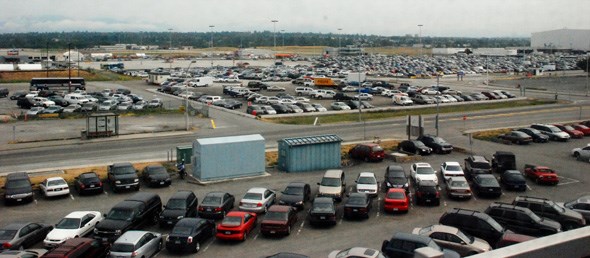 And in case you're not familiar with all of the stops, a snap of the map.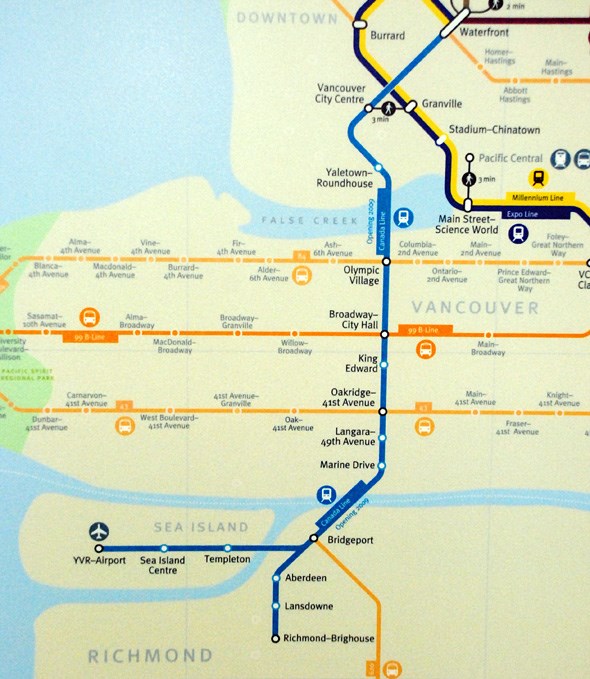 Huge thank you to Translink and Jhenifer Pabillano of the Buzzer Blog for the tour! If you want to check out one of the new stations they have an open house tomorrow from 2 to 7 downtown. Info HERE.
Video coming next week...