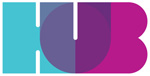 We are HUB. We make cycling better through advocacy, education and celebration.  More cycling means healthier, happier, more connected communities. We're leading the way in making cycling an attractive choice for everyone. Each month V.I.A. provides a platform for us to bring you something awesome involving cycling in the city!
By Burton Wong
I've been called a foodie before, but I prefer the more accurate description: promiscuous diner.  I don't analyze my food like I'm re-engineering a virus and I don't have a pretentious rating system either, like giving a restaurant three grains of lavender-smoked Maldon sea salt out of five. Unless you insist on details, I'll tell you whether an establishment is worth a good face stuffing or if you should pass on the opportunity. I'm simple that way. Expensive or cheap, if it tastes good and it won't kill me, I'll eat it. I am without shame.
How this is related to cycling, you ask? Easy. It's all about options. As a 'promiscuous diner,' I get bored when I only have a few flavours to choose from and lunch options within walking distance of where I work run out pretty quick.  Driving doesn't help either because by the time you fight traffic, snag a parking spot and pay the meter, half your break is over! When I ride to work, however, I'm like a kid in a candy store! The distance I can cover on a bike in 15 minutes would probably take me over 40 minutes by foot. Check this out: Riding my bike makes playing the field that much easier.
From my office near Coal Harbour, I can be in Chinatown, slurping down a cheap bowl of hot noodles with roasted duck in 10 minutes. If I brown bag it that day, I could roll down to Stanley Park and enjoy my meal with a Ladyfriend on the beach. I can check out every hot new food cart in the downtown core or even zip over to Yaletown and meet up with friends who don't drive or bike. How about winning some points and picking up sandwiches in Gastown for the team? All I need to do is drop the take-out package in my basket or panniers.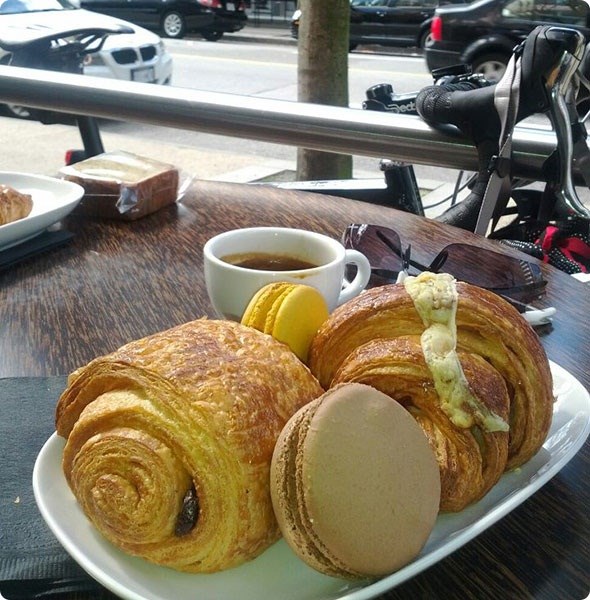 And here are some added bonuses: The calories I burn make me feel a little less guilty for squeezing in one too many tacos or steamed BBQ pork buns.  Being on my bike also lets me get out of the office a break and with things like separated bike lanes, my ride is easy, safe and stress-free. Organizations like HUB are also working with restaurants to make their businesses more bike friendly by offering things like secure/covered bike parking, take-out windows, drying racks for rainy days and incentives like HUB member discounts.
If you want to keep your options open each and every day, consider picking up a cheap $50 set of wheels from Craigslist or a consignment store and leave it in the bike cage. Or stuff a folding bike under your desk. Now you won't have any excuse not to ride during lunch hours.
So take it from a pro: whether I'm out for a 'quickie' or the 'full-meal deal', riding a bike hooks me up with more hot lunch dates than without. I feel dirty just thinking about how much more I can eat when I have a bike at work. But I'm not ashamed. Not one bit.