This sweet van sits on the corner of a bermuda triangle of blog posts including this Boler and this wall. If you stood on Main and 7th you could probably have all three of them in your sights.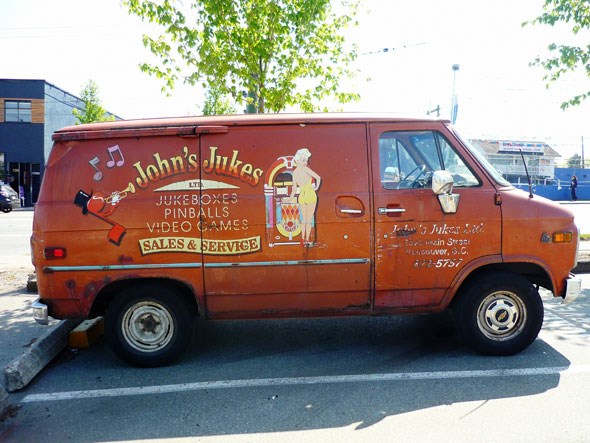 The van belongs to (I assume) a guy named John, of John's Jukes which is one of the amazing stores residing within this bermuda triangle. They sell and repair old pinball machines, jukeboxes and arcade games, and one day I will go into the store and take pictures of it to share with you.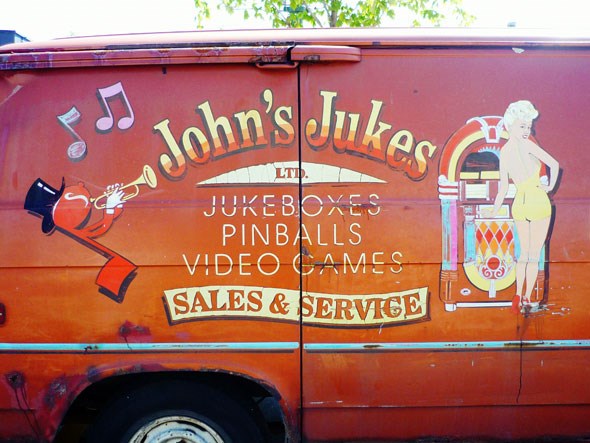 For now I'll just leave you with this musical note playing a trumpet.