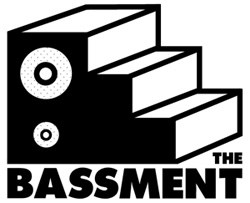 The Bassment is a weekly article bringing you coverage of the best in Hip Hop and Electronic music from around Vancouver. Weekly interviews, event coverage, album and concert reviews that show how awesome our city's electronic and hip hop scene really is.
If you think there is someone or something that needs coverage in this city in regards to the Hip Hop / Electronic community then get in touch with us.
"I make beats and I ride bikes" was something Syavash Yorish (aka Savage Beats) used to say.
About a year after hearing that line a few times, studio founder Justin Jung got into a bit of a bail out on his bike, complete with separated shoulder and minor concussion. The first person he hooked up with out of the hospital was Savage and the line he used to say resurfaced in Jung's wobbly noggin. Then after apparently having a "wild moment of enlightenment like the part in Back to the Future when Doc Brown suddenly realizes that he can make time travel possible with the flux capacitor," Beats & Bikes was about to become a real deal. Fast forward to today, Justin and Syavash got something unique to add to the Gastown/Chinatown/DTES' ever burgeoning community of new cool stuff. Beats & Bikes is where beats and music are produced and fresh carbon chain bikes can be copped. Beats & Bikes. Get it?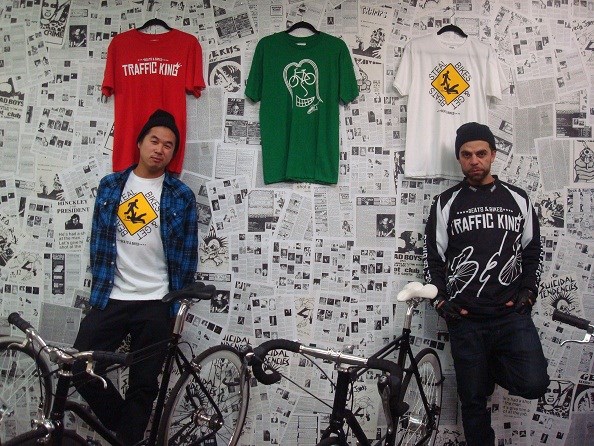 All photos by Boon
Introduce yourselves:
SAVAGE BEATS: I go by Savage Beats. Real name Syavash Yorish. Born and raised in Afghanistan, I moved to Canada in 1990. Fell in love with hiphop in the 90's and never looked back. Started with b-boying with Contents Under Pressure. Later, started producing music with DJ Flipout. Never looked back. Fast forward to 2000's, I had a vision of a studio / bike shop since I've had 6 car accidents and gave up on cars and fell in love with bicycles. To me, they are freedom. Every sense possible. All I did was make Beats and Ride bikes. Never looked back. Less than 1 year, we give you Beats & Bikes. The rest speaks for itself.
JUSTIN: Justin Jung aka "Jungle", was born in Vancouver and spent most of his early youth in Summerland, British Columbia. Small town hopping, BMX jumping, skaters vs skids, boarders vs two plankers, punk vs metal, VCR's, VHS, cassette tapes, Apple 2e's, MTV and Nintendo video games were few of the things that shaped Justin's identity and fascination for life and the arts. Jump to 1992 and Jungle is at the top of his class as a student in The Art of Rebellion. "Greetings Vancouver, I'm gonna take a shit on you!" He's leaned up against his '72 VW Ghia in the parking lot of Burnaby Central High with hair long, cap on, plaid jacket, jeans baggy, and a cig burning in his mouth… Say hello to the Golden Era, in beautiful Vancity and the place he now calls home.
Tell us about the history of the Beats & Bikes location, how long you've been working on it, what other things did you do with it prior to Beats & Bikes?
JUSTIN: The history of the new Beats & Bikes location at 420 Columbia St. goes as far back as 10 years ago. Back then, I inquired about this space as I was looking for a place to build a music recording studio. Many Vancity Hip Hop OGs may have remembered me as the dude behind Central Soul Entertainment who helped create a platform for a crew of young rappers, musicians, DJs and producers across the lower mainland. The philosophy behind the movement was break ground, build a foundation, and steady progress which applies to my work ethic to this day. A music recording studio was built by 2002 and an extensive catalogue of music was written, produced and recorded by artists namely E.D.G.E., Webmatic, Jaykin, Sugar Shane aka Shane Eli, Roswell, and DJ Krisp and other various artists that came through. History was tagged on the entrance walls. To this day, the missing hard drive that holds the entire Central Soul Entertainment 02-05 catalogue of recordings remain a mystery. In fact, I'll offer a reward for its whereabouts. This will be another story.. Ha!
Exactly a year ago, the decade old 420 Columbia St. studio was reclaimed by Savage and I. We immediately went to work on planning out the new Beats & Bikes studio and shop. The project started when I crossed paths with 400 linear feet of tongue and groove 4"x6" cedar boards that came off a ceiling of a Langley railway building from way back. We enlisted German Pombo, an industrial designer and woodsmith, to assist us with the build out. He's been with us since. This past year we've managed to brand Beats & Bikes as the new music production/recording studio and bike showroom for BASE Urban Bikes and the future home for Chrome.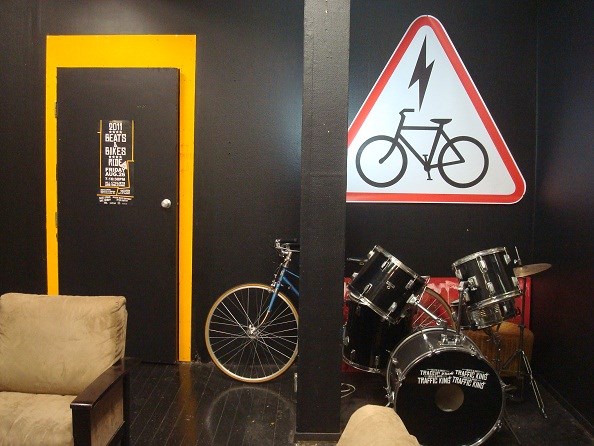 What other kind of work/projects have come thru the studio end of Beats & Bikes so far?
SAVAGE BEATS: Well so far I did a session with a pro photographer by the name of Dave Hamilton. He needed a voice over for a commercial he shot. In the future I will be recording music projects for whoever I'm working with and as well as pumping out mixtapes for free downloads and also remixing songs. Whatever that involves music, I want in.
Tell us about the wall paper design.
JUSTIN: Our feature wall was blessed by Raif Adelberg. The famed artist, designer, and good friend came through earlier this year and threw up his acclaimed Deadboys Clubhouse art installation and a collection of one of a kind pieces.
And how about this carbon belt bike?
JUSTIN: Beats & Bikes is paving way for the new trend in carbon belt drive bikes. The carbon belt drive replaces the conventional chain drive. It's grease free, requires no maintenance or lube, has twice the life of a chain, lighter, tighter and way quieter. You can visit our website at www.beatsandbikes.com where you will find a free downloadable app that allows you to measure your belt tension by simply holding your iPhone to the belt and plucking it like a guitar. We're very excited about being on board as dealer for BASE Urban Bikes. We currently have every model in stock in our showroom. Give us a call, come through and we'll show you what they're all about. We can set you up with a new ride the same day.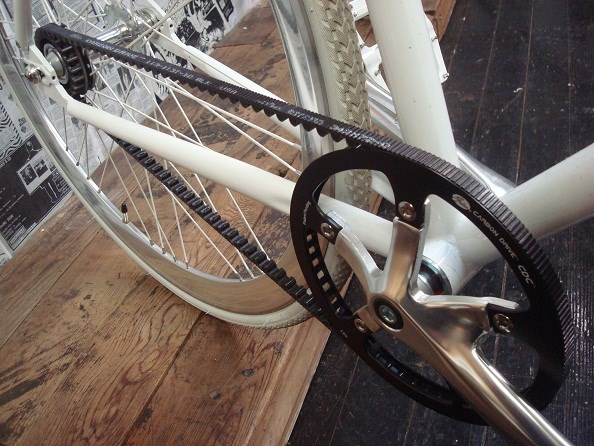 Lots of stuff is happening in Gastown, Chinatown, DTES these days. What's the vibe like in the area? Lots of creative buzz? A sense of "next shit" type of feeling?
SAVAGE BEATS: There's a lot of cool stuff happening in Gastown as far as eats and what not and as well as studio/art shops. One thing that makes Gastown what it is is that cool stuff has to be organic and not forced. You can't just come to Gastown and open a spot just to fit in or try to outdo its' surroundings. To me, it has to be community involved. I have a lot of plans for Beats & Bikes and my community around me. Keep in mind our spot is right smack in the middle of DTES and that's what drives me to do better. By making yourself better you clean up your environment and the nature of things. It starts with you then the outside world. I believe in one individual making a change, I really do. So Beat & Bikes I didn't do or sacrificed for it just to be cool. I did it for me. I always do. I make Beats for me. Always did. People like them, it's a blessings. I iron my clothes to my beats, I shower to my beats, and I clean up my surroundings. After a while, there's only so much a rapper could say. I love instrumentals. To be a part of something and to be involved in it, you must know the culture and the cause and effect of it.
JUSTIN: There's always good stuff going on in the GT, CT, and DTES district. Beats & Bikes rides and the Cream Team Pier Pressure parties are where it's at. Ask anyone who knows. Keep on the look out for the next one.
On the vibe?? It's beyond the edge and there is no forgiveness for screwing up because there are no more rooms for screw ups. You feel me? Bring in an idea, pour some water on it, grow it, and give it back to the community. Show that you care about your surroundings. It's that simple. I envision more street events to come by next spring and summer 2012. I've lived here for the past 6 years and seen a lot of change. Greener days are coming. I've never met more creative and skilled people in my life who surround me in my neighborhood and when we come together to break ground and build, the sky's the limit.
http://vimeo.com/31833741
What's coming up next for Beats & Bikes?
SAVAGE BEATS: Well, my dream is to record albums and albums of music. This includes my own record which I have planned for a while now, my production and a whole lot of mc's / singers on it. I'm also in the process of producing a full project for Defenders Of The Faith (Checkmate and Concise) that features a crazy line up of guests. I can't say who yet but trust me it's big. I've produced for Checkmate and Concise since I started producing. Those are my fam and to me they're as gutter as gutter gets. No candy coated shit. I look at them like the Mobb Deep of Vancity, simple as that. They vets. I've been schooled by the best there is. I f*cks with monsters and therefore became a monster myself. Hahahahha. That might sound cocky, but I've never waved my own flag. I'm confident. I know what I'm doing. I've done it for 10 years now. I will also be scoring short films and full lengths. Scoring is something I really want to get into. To paint that picture with music, that's ma shit.
JUSTIN: Beats & Bikes PSA video is about to drop in the coming weeks. Stay tuned for that. We'll be premiering the vid and throwing a party at the Beats & Bikes Studio. Beyond that, a cold winter is about to hit so we'll be keeping warm in the lab steady creating, designing, recording and producing. Let's fix a few dinners in the back of the shop for some close friends like the Goodfellas in prison. Boon, you can bring the sauce.
Best for last! I would like to give a shout out to the Beats & Bikes Team, Patrick McManus, Hiroshi Tanaka, and Scott Crump for holding it down at the Red Bull Mini Drome Competition and taking home 2nd place. And big ups to Teddy Kim and his crew at TGK Films for producing and directing the first ever Beats & Bikes PSA video with Savage Beats on the score. ****SBGB****Traffic King****Beats & Bikes**** 4 LIFE!!!