A couple days after the Brexit vote started turning global currencies on their heads my family decided to make a cross-border trip to Trader Joe's. The plan was to stock up on peanut butter pretzels before our loonie goes into freefall and we figured that instead of simply zipping in and out (like we've done in the past) we'd explore a bit. Below are a few noteworthy things to watch for on your next road trip.
1. The weird artwork at the border crossing
If you've been across the Peace Arch crossing over the past few years you've no doubt seen this sculpture below. At 50 by 30 feet (er, 15.24 by 9.14 metres) it looks like a sign... but not... and its name is (fittingly) Non-Sign II. Meant to be reminiscent of all the billboards you see on your way up to the border, it was commissioned by the government of the USA and designed by a pair of artists that go by the name "Lead Pencil Studio". Seattle paper The Stranger (kinda like our Georgia Straight) wrote this piece about it.
2. Cheap gas
The moment you cross the border into Blaine you might want to stop and gas up. In fact the product sold beneath the "USA Gasoline" sign that's sometimes visible through the sculpture above (and mentioned in the linked Stranger article) is one of the main draws of that entire town. It was 79 cents per litre at the Chevron station I stopped at, which isn't quite what this sign in front is advertising; it seemed to work out to 79 cents USD per litre, which is still a little less than if you filled up 4 minutes north of here in South Surrey/White Rock - around $1 CDN/litre. Not worth making a special trip for but it's a small bonus while you're there.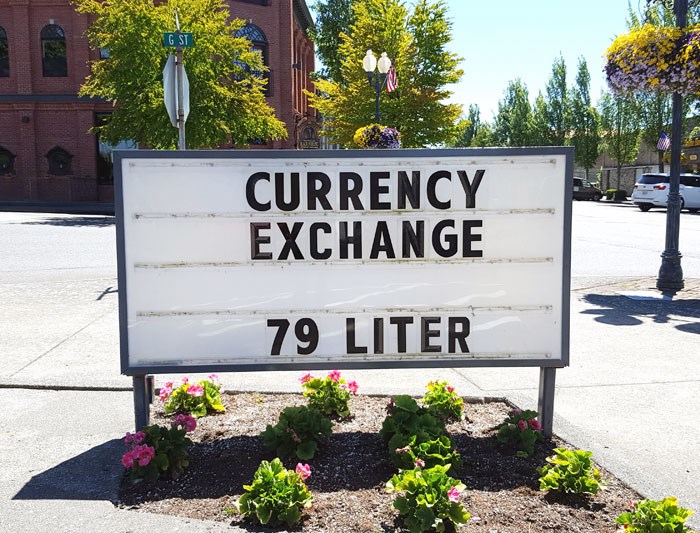 3. It's practically Canada
While the accents of the people and the faces on the currency change as soon as you arrive some of the comforts of home are still here. Like the Province newspaper stand right next to the Bellingham Herald. It's a whopping $3 for the weekday edition and $4 for weekends. You likely won't want to cross the border to grab one of these but if you need to keep up on current affairs while you're down there, it's available.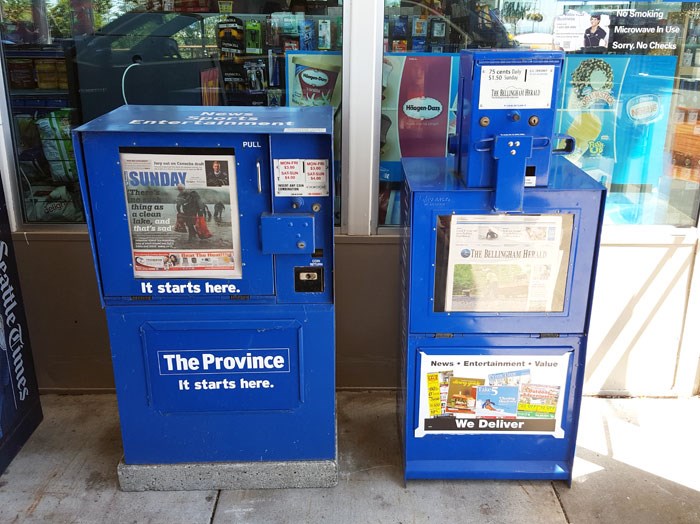 4. Larrabee State Park
Drive about 45 minutes south of Blaine and you'll find yourself in Larrabee State Park. It's 2,683 acres, with many of those being oceanfront, and there are multiple points of access. We parked at a boat launch and explored the beach. Here is the official page offering info on the Washington State Parks' site.
The beach we visited reminded me a lot of the Southern Gulf Islands not far too the north. With many similar sandstone formations and even this old metal ring (below) that I imagine boats would tie to in the days before a road ran by. There's a similar one at the North end of Galiano Island where the milk boat and the mail boat used to tie up before delivering to the locals there many decades ago, before they had a road.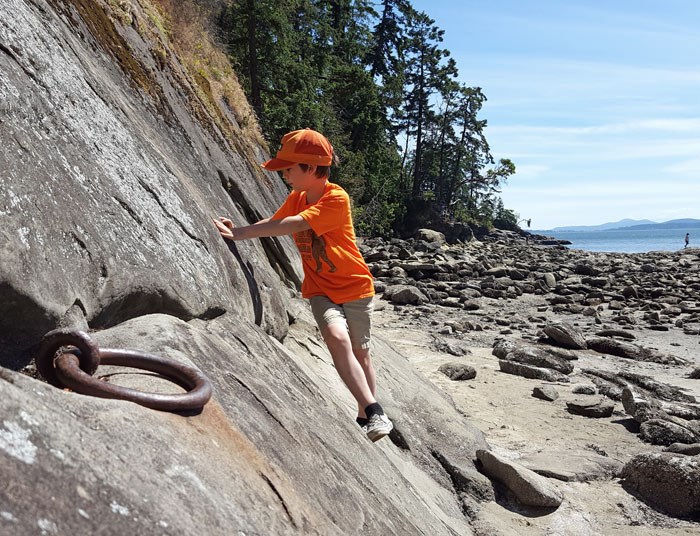 5. Nature
Over the years I've become so accustomed to getting gas, hitting up Trader Joe's and then eating at Chipotle inside Bellis Fair Mall that it didn't really occur to me that Washington might be as chock full of nature as BC is. Hermit crabs ruled the beach and we saw multiple deer in urban areas (in and amongst a few VOTE TRUMP signs).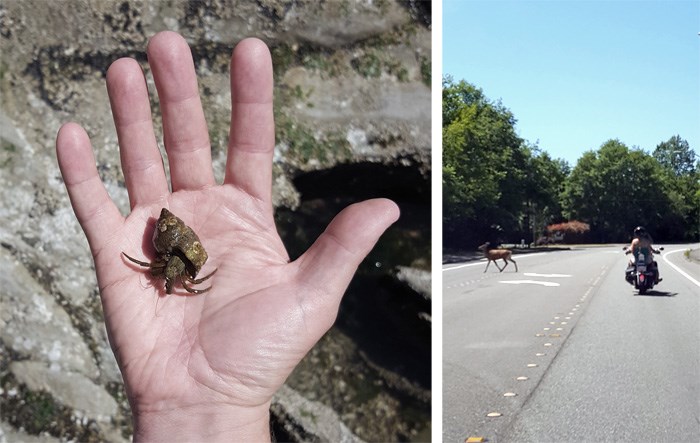 6. Junk antique store
We stumbled upon Bonnar's Trading Post after passing through the park. One of the signs says "ANTIQUES - GREAT JUNK - PLANTS & FLOWERS" and they delivered on two of those three (didn't see any flowers).
Now aside from the dishes and lamp on the far left of this photo below, I can't identify any of this stuff. It's junk. You know what they say about one man's junk though; somebody is sure to find a treasure in here.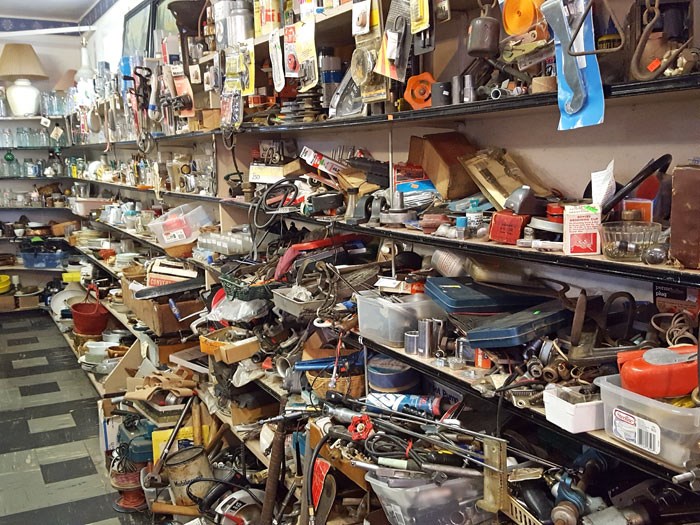 But I mean it wasn't all junk. There were a slew of actual antiques that I would have picked up if I was in the market. And I'm kicking myself for not grabbing these vintage Nikes that were in my size! But if they were meant to be on my feet I'll grab them next time we drive through. Check out their Facebook Page here to see what's going on.