I've been seeing a lot of #TBT shots on Instagram lately of people's summer camping photos, hearkening back to July and August when the campfire ban was in place and the beers were being kept ice cold in coolers all across BC. It was an amazing summer for sitting in lawn chairs next to lakes and I'm here to present you with a list of reasons why you shouldn't let the season dictate whether or not you're going to do an overnighter to one of the many campsites that surround our city.
1. Escape
This is the lowest hanging fruit. Super stressed with the pace of your life in the city? Feeling like there's no exit? There's nothing like a trip into nature to bring some balance back.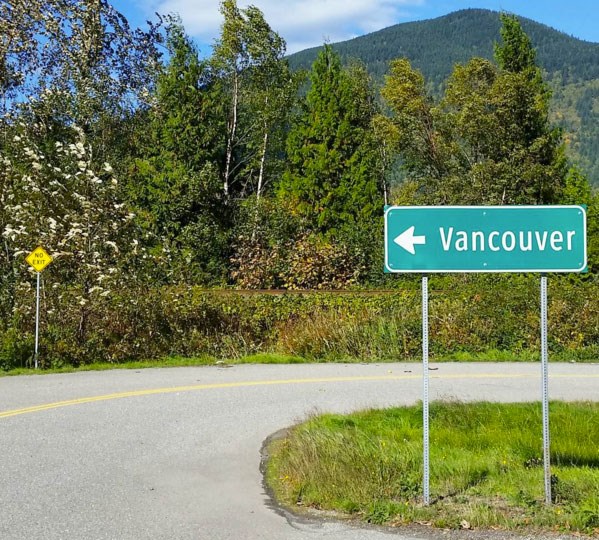 2. The views
Everything is going to go back to #1 (Escape!), and part of escaping is the view you get from that lawn chair. I've posted up at the spot below in almost every month of the year, and each one is different. In fall and winter the fog hangs low over that mountain range and is ever-changing. Sure having a clear blue sky and a perfect view of it is nice but watching that fog roll is one of the most calming things. Just what the doctor ordered.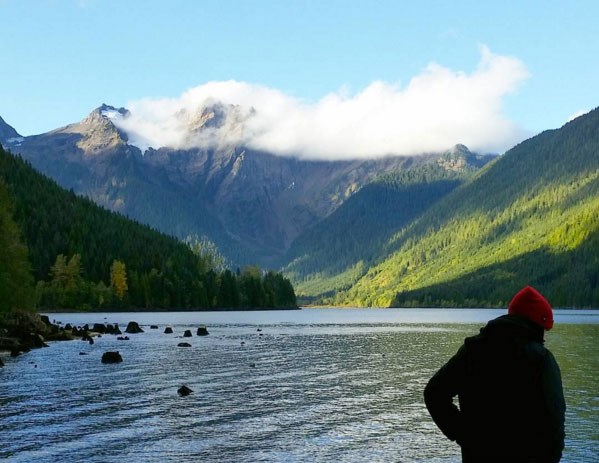 3. Colours
This month the colours are still changing, which brings some serious magic. Even after they've completely made the turn to winter there's a slow change still taking place that is, once again, a prescription for what ails you.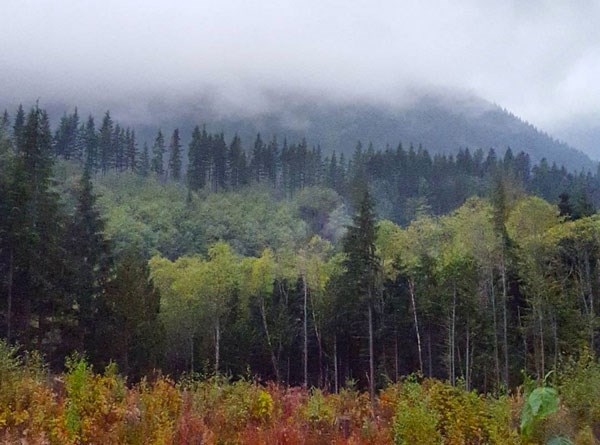 4. Discoveries
Camping in the summer is wonderful because you can just sit back, drink some beers and relax. You can do the same in the fall and winter but when it's a little crisp you're more motivated to get out and explore and find things like this BC-style desert island below.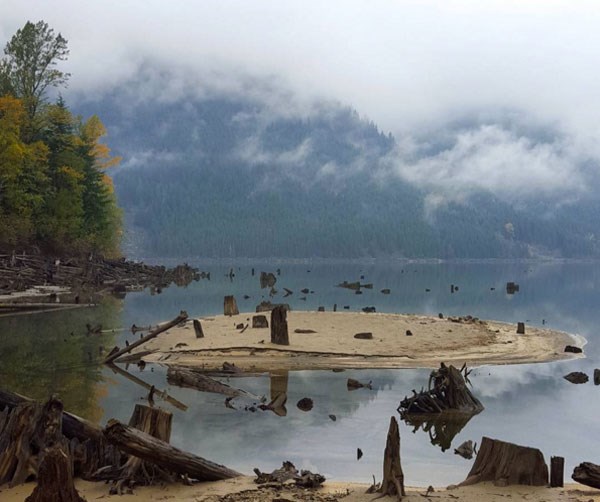 5. That cold is all in your head
Have you ever been to the Okanagan during the fall and winter? It's freezing cold up there and everywhere North of it and should you make the crazy decision to go camping you'll need to invest in some serious winter gear. We're spoiled living where we do where even in the winter most of the places we camp don't even get frost, let alone a layer of snow. Many of us are still posting up in tents and in the back of our vehicles all through February. My setup lately has been the back of my Toyota Highlander with the back 2 rows of seats folded up. I lay down a double wide MEC sleeping pad and sleeping bag and get as restful of a snooze as I do in my own bed at home. This is actually the same setup I run in the summer when I'm not feeling like setting up a tent or I'm in an area where I know there are bears.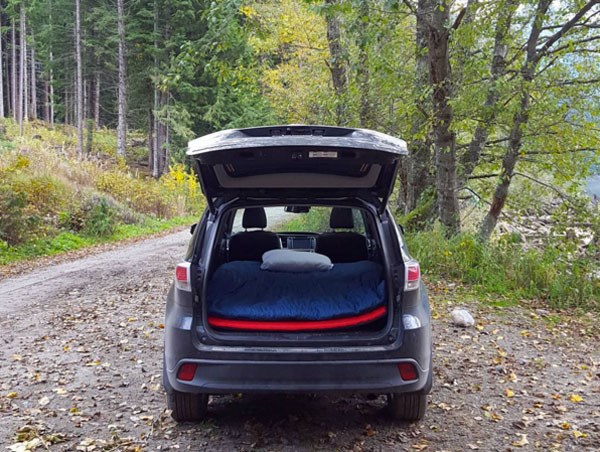 6. Campfires
How much better is a campfire when it's actually useful for staying cozy, as opposed to just being good for marshmallow roasting? About two times better.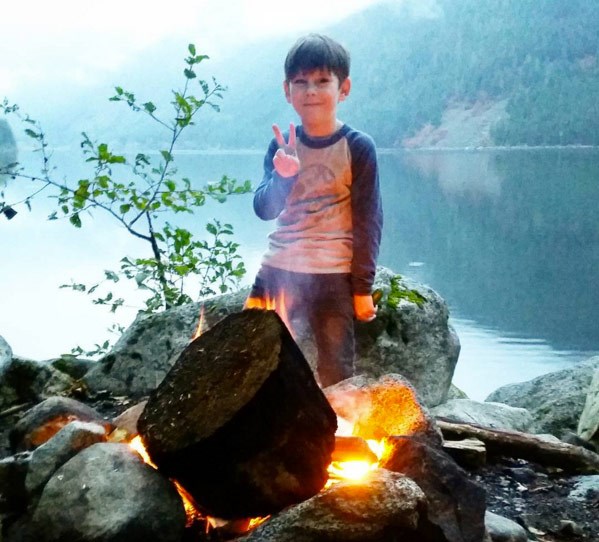 7. More discoveries
Many of the spots you'll hit up in the summer are ghost towns during the off months, making for more quiet spaces and less things disturbed. Last weekend I happened upon multiple sets of bear tracks in a spot where I had visited multiple times in the summer and seen nothing. I wondered if people had been trampling over them when the spot is busy or if the bears were wandering closer to the site because there's no loud humans there to disturb them... and I figured it's probably a combination of both.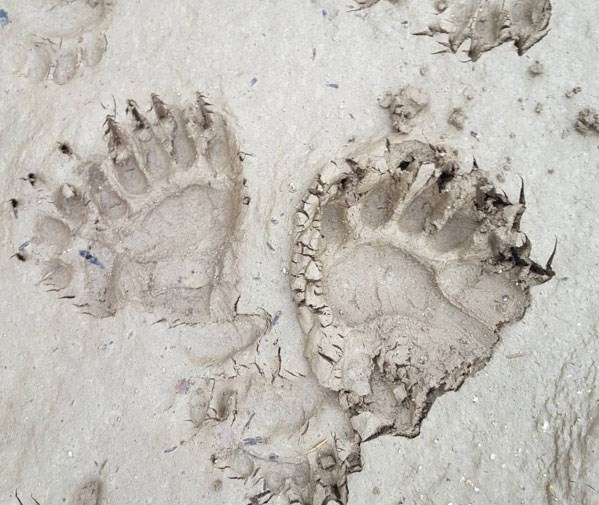 If you're not into roughing it in a tent or sleeping in the back of your SUV, here's a list of 7 well-kept campgrounds and RV sites that you can visit year round in Southern BC. Some of these even have showers and running water!
Great Year-Round Camping Destinations in BC
By Vancouver Is Awesome
Who says camping is a summer-only activity? With a bevy of year-round campgrounds and RV parks to choose from, booking your weekend getaway from the city just became that much easier.
Living Forest Oceanside Campground & RV Park

By Vancouver Is Awesome

From ocean views to lush forests, this Nanaimo park has over 300 campsites to choose from. If you're looking for the perfect spot for a relaxing weekend, then Living Forest is a top choice.

Dogwood Campgrounds & RV Park

By Vancouver Is Awesome

Located right in the heart of Metro Vancouver, the Dogwood campground is very accessible to locals looking for a break from the hustle and bustle of the city.

Hazelmere RV Park and Campground

By Vancouver Is Awesome

Like the Dogwood campgrounds, Hazelmere is also located in Metro Vancouver's Surrey, and features all the facilities (laundry and pool) you'll need for a comfortable stay via tent or RV.

Claybanks RV Park & Campground

By Vancouver Is Awesome

While Merritt, BC may seem like a bit of a drive, the promise of fully winterized camping sites and a close proximity to the city's center will make the trip worth it.

Coquihalla Campground

By Vancouver Is Awesome

Located along the Coquihalla River in Hope, BC, this campground is every nature lover's dream, with several Provincial Parks, hiking, and biking trails close by.

Cape Lazo Campground & RV Park

By Vancouver Is Awesome

The prime advantage of camping at Cape Lazo during the winter, is being able to capitalize on cheaper off-season rates, while also using the fully utilizing the fireplace-warmed outdoor pavilion.

Eagle Vista RV Resort & Campground

By Vancouver Is Awesome

There's never a lack of things to do in Squamish, BC, but instead of staying at a hotel, why not camp out instead and really enjoy the outdoors?