A couple of months back I took my little family on a trip to Disneyland and did a live hit for CKNW with THESE SECRETS to a better travel experience there. While I was researching for the trip and the feature I started to see similarities between our fair city and this singular mecca of Anaheim, California (no offense meant to the Ducks or the Angels!), so I took it upon myself to document them in order to share them with you here on the blog.
In no particular order, here are 9 ways traits that Disneyland shares with Vancouver.
1. It's green
I actually didn't find this out while researching but came to the realization while we were walking around that there are not only a ton of street trees in Disneyland, but nearly endless shrubbery and perennials as well. Tomorrowland - an area of the park that's supposed to be like a glimpse into the future - actually has a mandate for sustainability and every plant in that area of the park is edible! They employ an army of horticulturists to manage all of the different plant life in the park and I imagine Tomorrowland to be one of the more interesting assignments. It remains to be seen who'll be the Greenest City by 2020 though.
2. Politics are everywhere
Okay, not really. But they do have two city halls. One in the municipality of Toon Town (pictured right) and the other in Disneyland proper. I'm not sure who the mayor of either is but if I were a resident I'd vote for Remy, the rat from Ratatouille; he's one of the most trustworthy talking rodents around.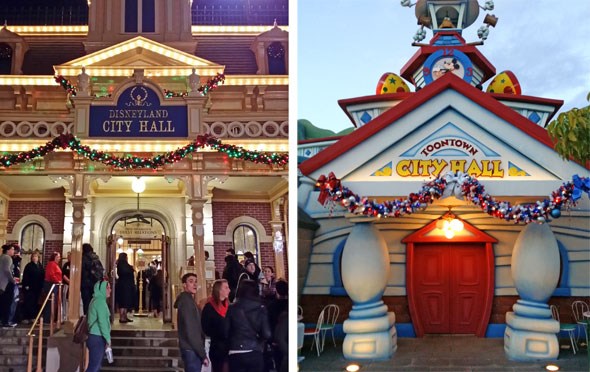 3. It's clean
Man is it clean. If you've ever talked to tourists who visit Vancouver you know that most of them will tell you the same, that they're always taken aback by how clean our city is.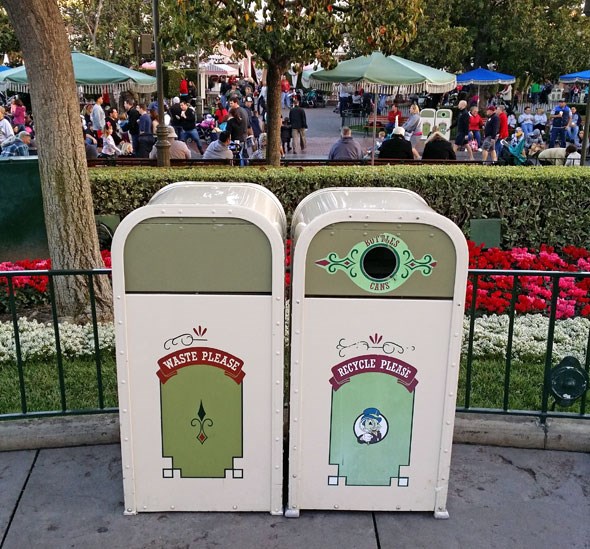 4. The Monorail
It's much like our Skytrain, but the only people on the train are paying guests who are either going in or out of Disneyland from the area known as Downtown Disney, just outside the park. Unlike the Skytrain, it's free to travel on!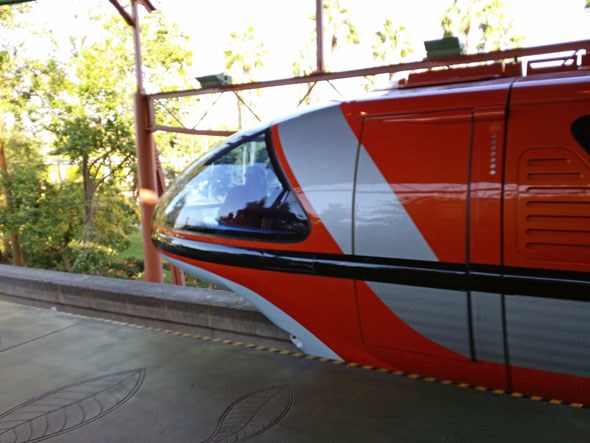 5. Craft beer
I came across this Karl Strauss microbrewery cart in Disneyland California Adventure (the park that is right next to Disneyland) and after picking my jaw up off the floor (I had no idea you could drink here!) I read about how the Pacific Wharf area of the park celebrates folks who have come to the Golden State to chase their dreams, and the Strauss family came over from Germany many moons ago and now produces fine, hand-crafted bavarian ales out of Southern California.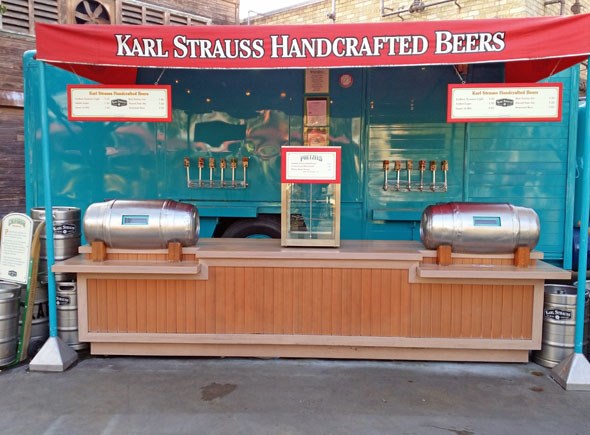 6. The sun sets in the West
Duh on this one. But having lived in Los Angeles for five years, one of the things I always love about going back is the beautiful sunsets, viewable from wherever you are in the county. Our view from our room in the Disneyland Hotel was more than decent.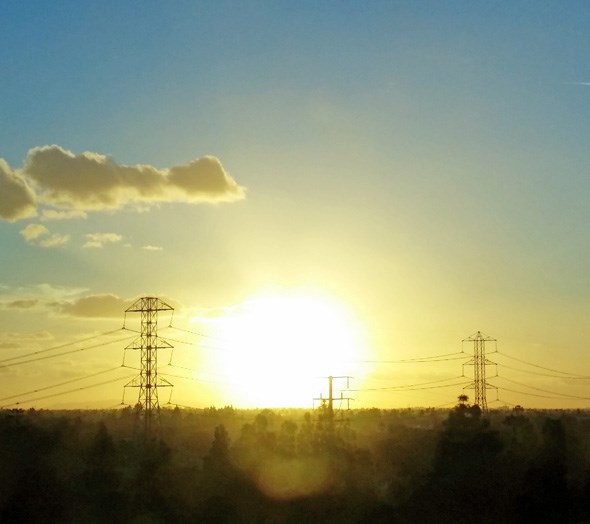 For good measure here's a post-sundown view of our hotel's pool, complete with Monorail slide installations.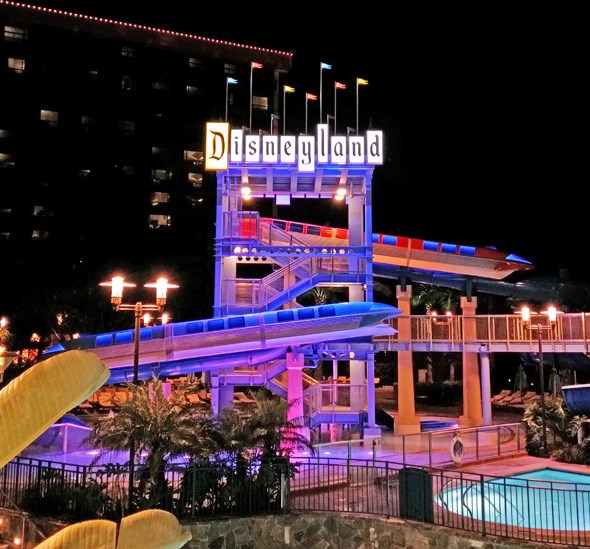 7. Proximity to mountains
There's at least one mountain in the park, and even though it's not an actual mountain The Matterhorn has professional climbers scaling it from time to time.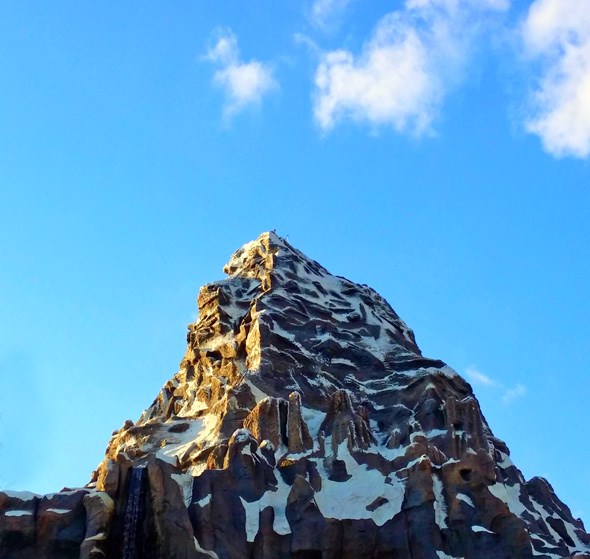 8. LGBTQ rights!
We've got the rainbow sidewalk, Pride Week, and strong support from everyone in town for our LGBTQ community, they've got rainbow Mickey lapel pins. They've also got an openly gay president of their Orlando park and have inclusionary policies all around. Oh, and they're supportive of an independently organized event called Gay Days which is being hosted in the park from October 3-5th of this year. That's awesome.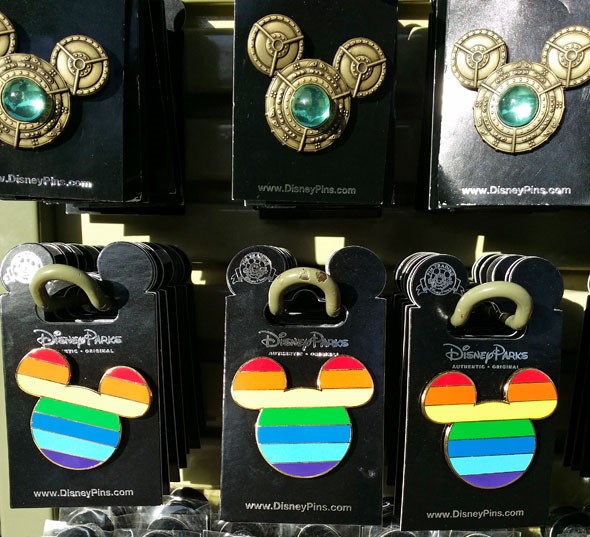 9. Scenic driving routes
If you've been following my ON THE ROAD TO series you know I love to drive to locations that take me through scenery just out of Vancouver. In Disneyland my 5 year old son took the wheel and I finally got to be the passenger for once, taking in the sights.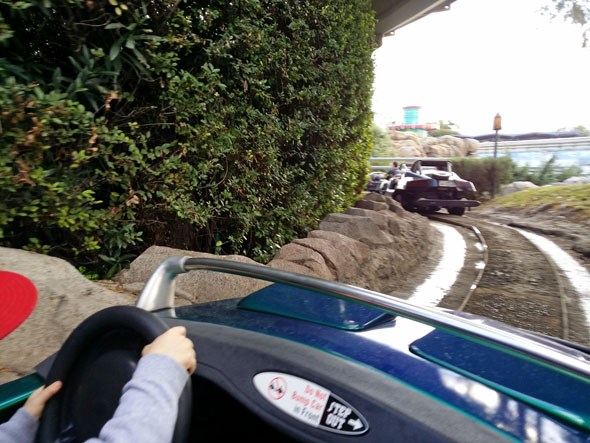 Thanks again to the folks at Disney Canada for getting us into the park and putting us up at the Disneyland Hotel for a wonderfully memorable family trip. We'll be back!