Locals looking to head back east for under $100 may be surprised by the number of options they have this year.
While flights from Vancouver to Toronto used to cost over $400 to $500 return, the introduction of new low-cost airlines to Canada's market has dramatically lowered the cost of flights on the popular route.
Flair Airlines continues to offer some of the best fares in Canada on several routes. The budget airline offers deals on flights across the country, south of the border, and to Mexico throughout the year, too.
If you're looking to fly directly from Vancouver to Toronto on the cheap this year, some tickets are still available for only $69 including all taxes and fees.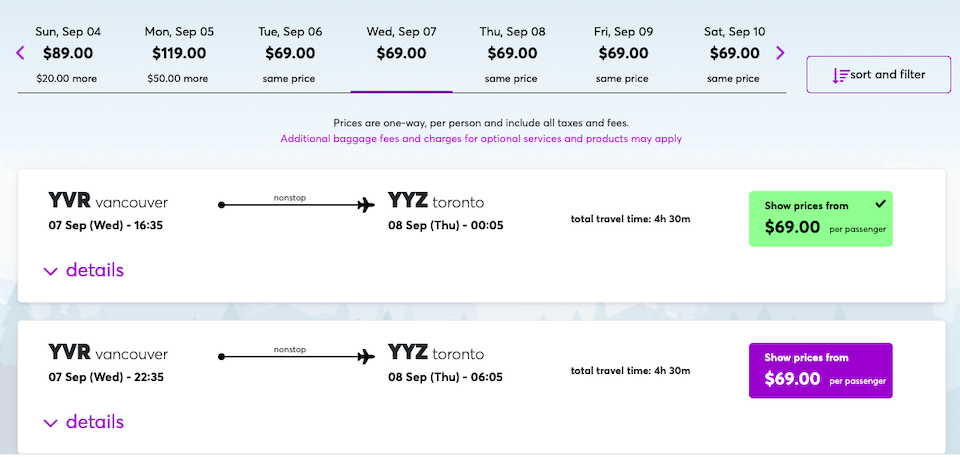 With flights departing from Vancouver International Airport commencing this April, Lynx Airlines, a new low-cost option, promises to revitalize the affordable travel landscape. To start, the carrier will connect Vancouver with a few key cities: Toronto, Kelowna, Calgary, and Winnipeg.
Tickets have started selling quickly, however, which is driving up prices. That said, there are still some low-cost options available, including direct flights from Vancouver to Toronto starting at $79.01 including all taxes and fees.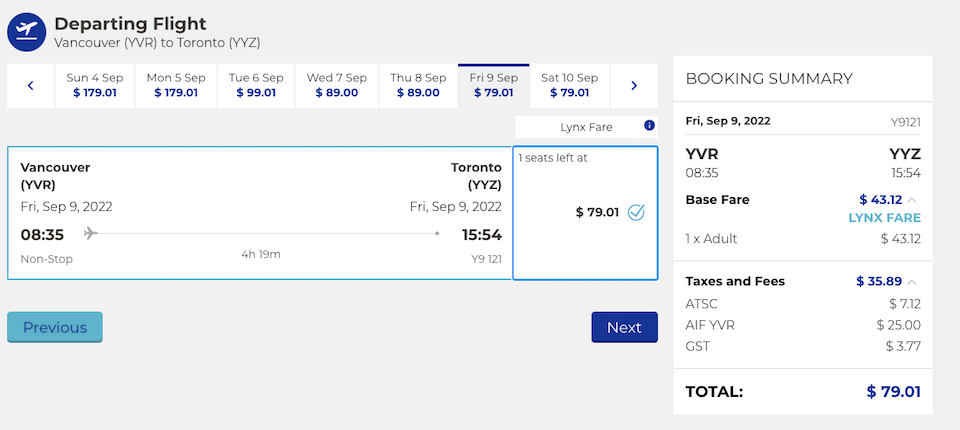 If you're looking for a truly jaw-dropping fare, Swoop is offering a low-cost unbeatable low-cost option. But you'll have to be flexible with your departure airport to take advantage of it.
WestJet's discount carrier flies out of Abbotsford International Airport, but a direct flight to Toronto costs as little as $48.99 including all taxes and fees this year.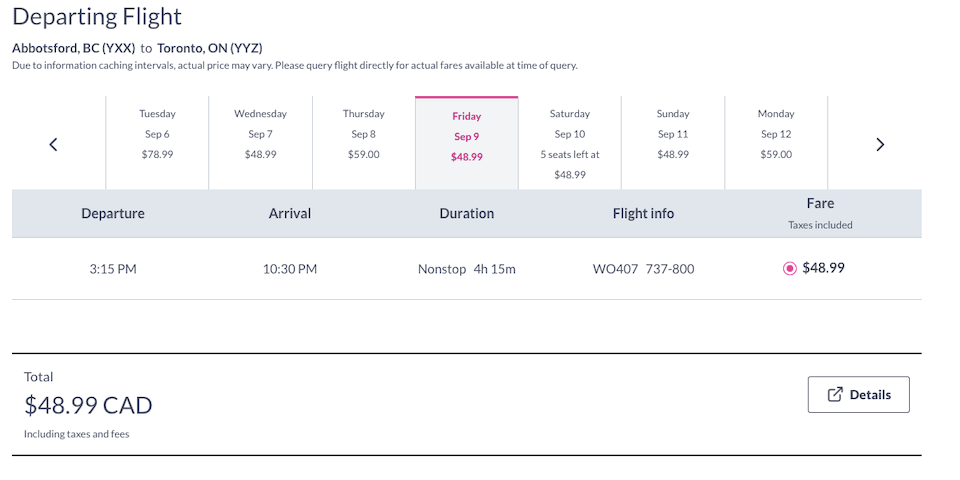 If you don't want to fly with a budget option, the country's second-largest carrier is offering tickets back east for under $80 return this year.
While you'll be hard-pressed to find an Air Canada ticket under $100, WestJet is offering tickets on a few dates that are significantly cheaper.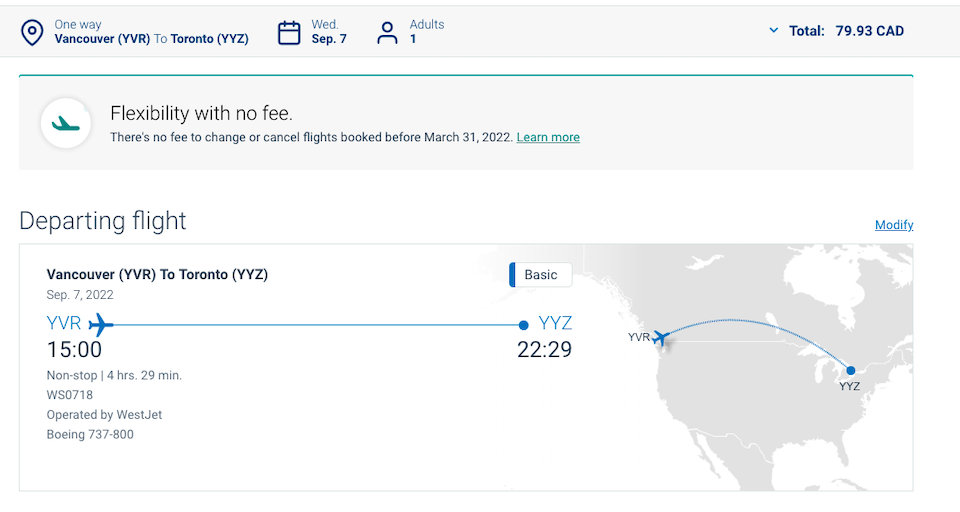 Finally, the country's third-largest carrier, Air Transat, is offering flights to Toronto from Vancouver for under $80 including all taxes and fees.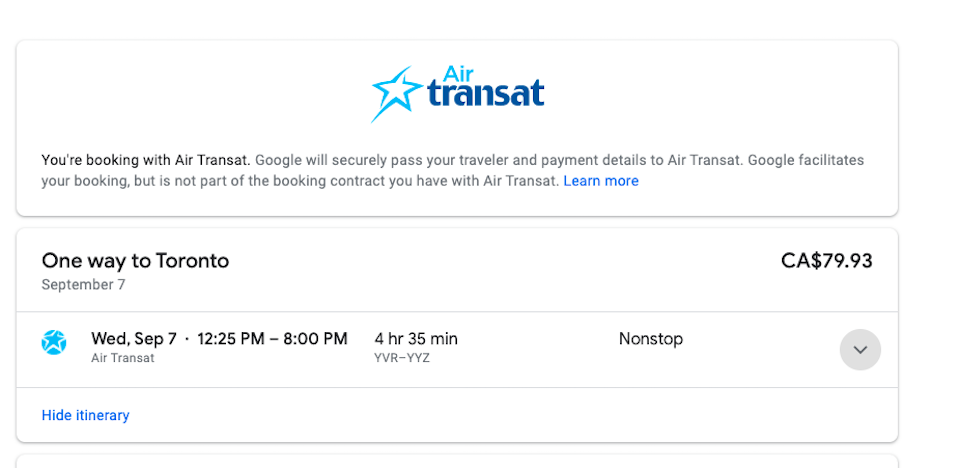 Canada is dropping its coronavirus testing requirement to enter the country but many health restrictions remain in place following the federal government's announcement.
Metro Vancouver residents: What to know about travel right now