Looking forward to a tropical vacation during the long, wet Vancouver winter?
While the federal government advises against international travel right now, you might be able to travel in the late winter and early spring. That said, you'll want to book a ticket that is refundable or changeable. Additionally, you'll want to have a robust and comprehensive insurance plan in case you do have to cancel or something happens in your destination.
But if you are planning on snagging a cheap flight to paradise, Air Canada and WestJet are offering piping hot deals to Honolulu right now.
For example, you can fly direct from Vancouver to Honolulu and back for only $399 CAD including all taxes and fees on several dates. There are several options to choose from that fall within this price range. You can use the price calendar in Google flights to skim through deals in late January and into February. However, the prices start to climb back up after that.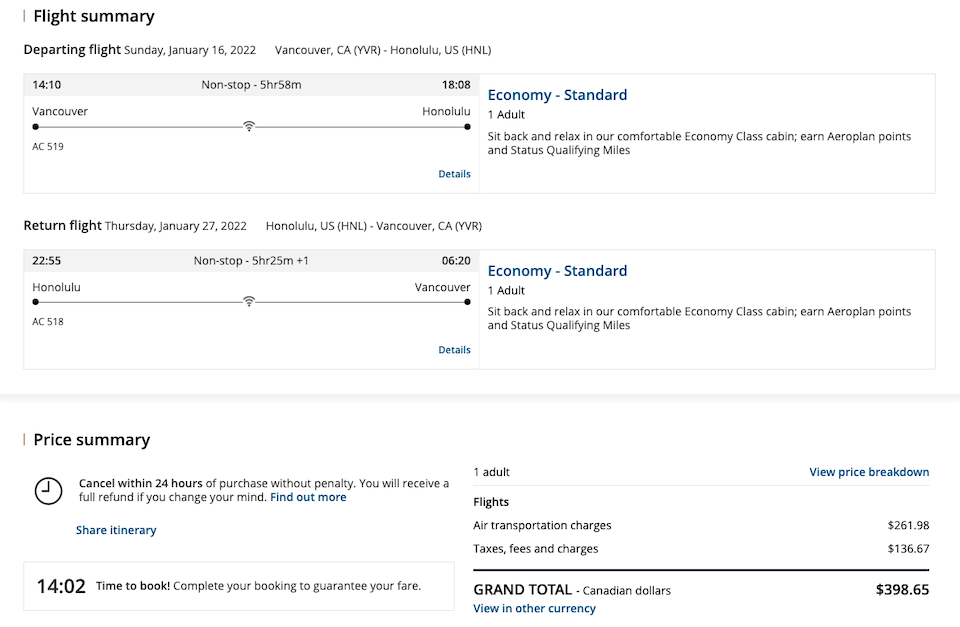 COVID-19 self-testing kits for travel
There are several clinics in the Lower Mainland you can visit to obtain the negative coronavirus test result needed for travel.
COVID-19 testing for travel may cost upwards of $150 CAD per person, although prices vary. Find out more information about the process and some local companies that provide the tests.
For testing from the comfort of your home, a Canadian company sells portable self-administered COVID-19 molecular and antigen test kits to avoid the hassle of visiting clinics. Find out more information about the company and its self-testing process.
Explore Honolulu and beyond
Not only is Honolulu famous for its breathtaking, crescent-shaped beach, but it also offers incredible nightlife, shopping and dining.
Hawaii also offers a range of natural gems to explore on each of the islands as well as many places to dine, shop, and catch live shows. From the Mauna Kea Summit to the massive, approachable populations of manta rays, the rich history of Lahaina to the stunning Waikiki Beach, the islands ooze tropical beauty.
Disclaimer: Vancouver Is Awesome does not support travel during the non-essential travel advisory. Many foreign governments are implementing strict travel restrictions due to the spread of the Omicron variant and international transportation options may be limited. As a result, you may have difficulty returning to Canada.