Will Smith named a song after it — and once you stroll along South Beach, you'll understand why.
Miami is home to renowned restaurants, breathtaking beaches, exciting nightlife, and world-class shopping. What's more, you can escape raincouver to this hotspot for under $400 CAD this fall.
For example, a flight departing Vancouver on Friday (Dec. 3) and returning from Miami on Wednesday (Dec.8) costs a total of $398.26 CAD including all taxes and fees. There is one stopover in Dallas in each direction, but neither is particularly long.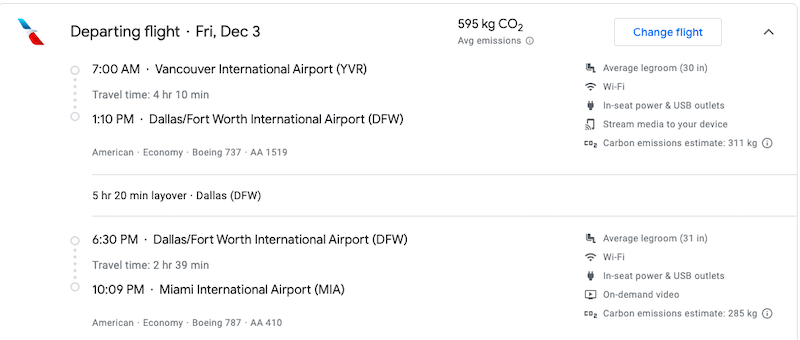 COVID-19 self-testing kits for travel
There are several clinics in the Lower Mainland you can visit to obtain the negative coronavirus test result needed for travel.
COVID-19 testing for travel may cost upwards of $150 CAD per person, although prices vary. Find out more information about the process and some local companies that provide the tests.
For testing from the comfort of your home, a Canadian company sells portable self-administered COVID-19 molecular and antigen test kits to avoid the hassle of visiting clinics. Find out more information about the company and its self-testing process.
Welcome to Miami
Miami is an exciting city and a great deal of fun. However, if you are looking to spend more time on the beach, you may want to stay in a hotel on South Beach. While this area is easily accessible from the city, you will have to drive. So, if you were dreaming of staying a short stroll from the glistening white sand beaches and awe-inspiring turquoise waters, you will want to book accommodation in the area.
There are many expensive accommodations in South Beach but several art deco hotels are offered at a reasonable cost if you book a couple of months in advance.
Book your flight with American Airlines online.
Search for alternative travel dates through Google flights.