A new low-cost Canadian carrier has launched a bevy of flights that include ultra-low fares departing out Vancouver.
Lynx Air, the country's newest discount carrier, announced the launch of its new booking website on Wednesday (Jan. 19) for departures set to commence in April. To start, the carrier will service Toronto, Vancouver, Calgary, Kelowna, and Winnipeg.
The airline's inaugural flight will depart on Apr. 7 from Calgary to Vancouver. Throughout the rest of April, Lynx's network will expand to Toronto, Winnipeg and Kelowna. By May, it will be operating 76 flights weekly.
"We have been delighted with the positive response to the news of Lynx's arrival as Canada's new ultra-affordable airline. As our booking site goes live today, we are excited to bring our commitment to ultra-low fares to life, by offering special launch fares from $39 one-way*," said Merren McArthur, CEO, Lynx Air. "By May, Lynx will be operating 76 flights per week and that is just the beginning. We will continue to add destinations and routes as we ramp up for the busy summer season, offering even more choice and flexibility to Canadians. Stay tuned for more announcements soon."
Lynx will fly with a fleet of new Boeing 737 aircraft and says it will aim to provide "great customer service." The company has firm orders and lease agreements in place for a total of 46 aircraft over the next seven years to meet anticipated demand.
The carrier will fly from Vancouver to Calgary daily starting Apr. 7 and then twice daily starting on May 20. Locals can also catch flights back east to Toronto seven days a week. Additionally, the carrier will offer bi-weekly flights out Vancouver to Kelowna and Winnipeg.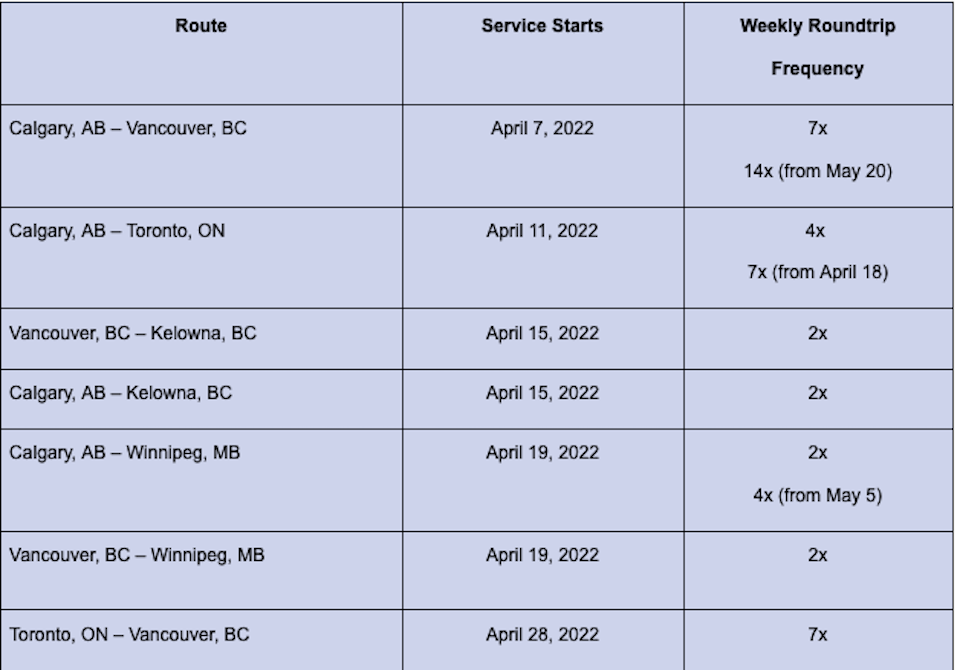 One-way flights from Vancouver to Calgary and Kelowna start at $49 CAD including all taxes and fees.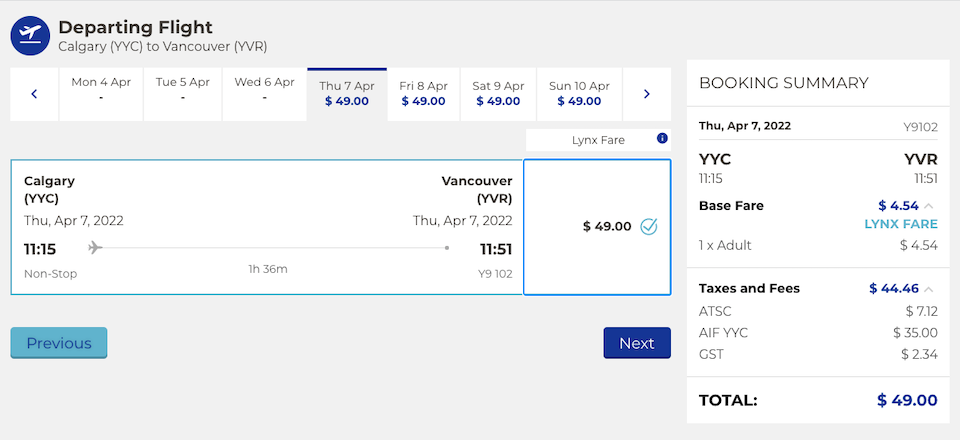 Flights from Vancouver to Toronto will start at $79 CAD including all taxes and fees.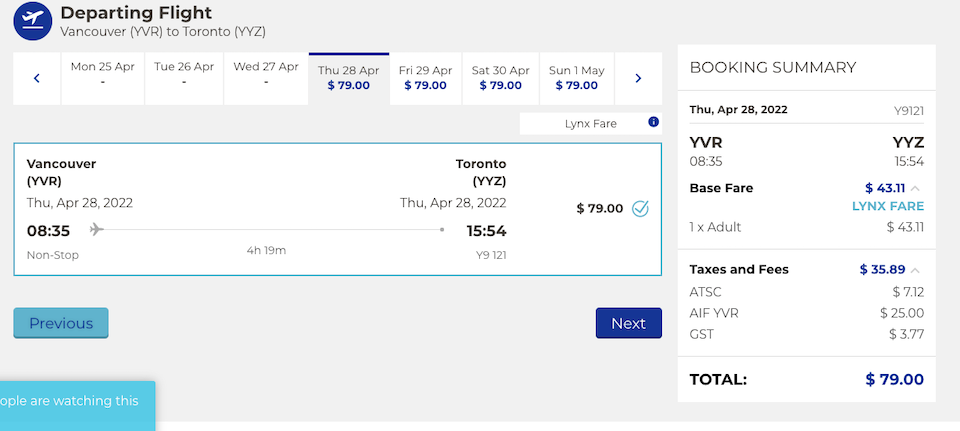 Metro Vancouver residents: What to know about travel right now
Disclaimer: Vancouver Is Awesome does not support travel during the non-essential travel advisory. Many foreign governments are implementing strict travel restrictions due to the spread of the Omicron variant and international transportation options may be limited. As a result, you may have difficulty returning to Canada.