Whether you're looking for a cheap getaway or a flight across Canada to visit family, you'll want to book your ticket as soon as possible this week.
Starting Monday (Nov. 22), multiple airlines have started offering Black Friday deals that continue until Friday. That said, once the lowest fare classes are sold out, ticket prices go up. So, you'll want to purchase your ticket as early as possible to get the best possible price.
Right now, Swoop, WestJet's discount carrier, is offering 50 per cent off all of its base fares across Canada, U.S., and Mexico as part of its Black Friday sale.
For example, a flight to Toronto from Abbotsford on Jan. 19, 2022, costs a total of $48.99 CAD including all taxes and fees. However, Swoop's sale will give you 50 per cent off the base fare ($29.59/2 =$14.79) which means the total fare will come to $34.20 CAD with your discount.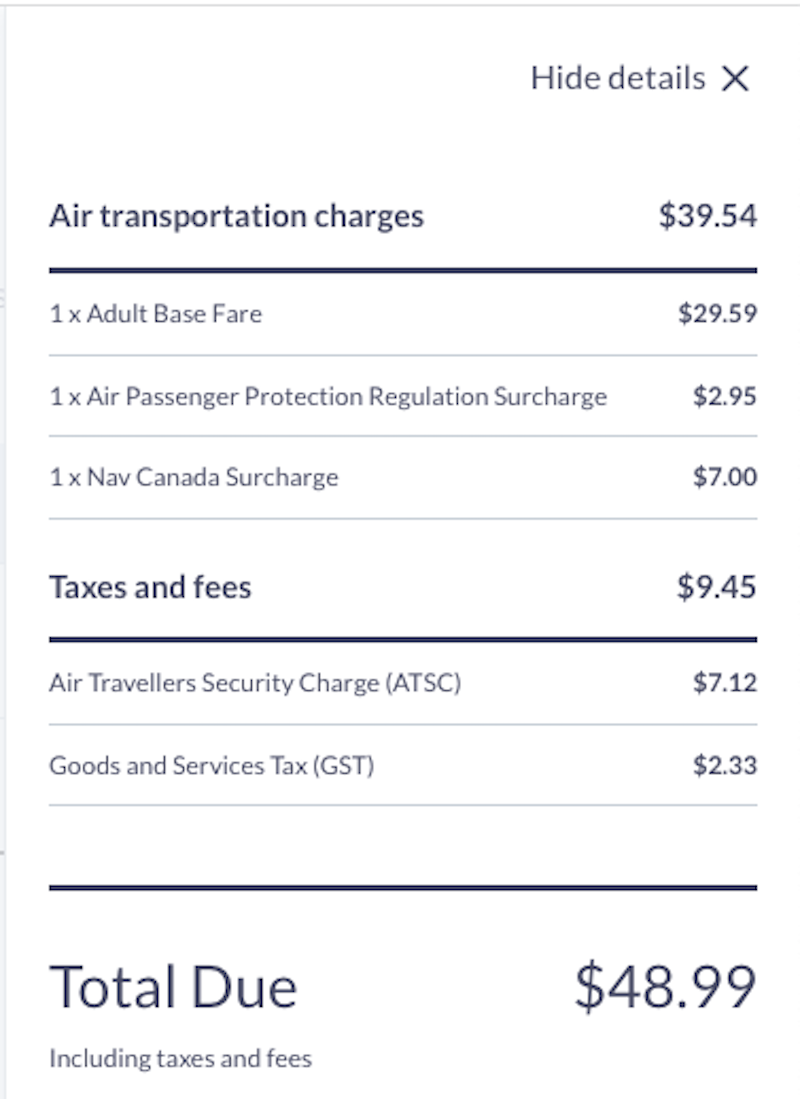 To take advantage of the sale, select travel dates that fall between Dec. 6 and Oct. 31, 2022. From there, Swoop will show you the regular price of the flight and then prompt you to enter your travel information. Once you're checking out, you can use the promo code BFCM50 to get your 50 per cent off the base fare.
The offer ends on Nov. 29 at 11:59 p.m. or until tickets sell out.
COVID-19 self-testing kits for travel
There are several clinics in the Lower Mainland you can visit to obtain the negative coronavirus test result needed for travel.
COVID-19 testing for travel may cost upwards of $150 CAD per person, although prices vary. Find out more information about the process and some local companies that provide the tests.
For testing from the comfort of your home, a Canadian company sells portable self-administered COVID-19 molecular and antigen test kits to avoid the hassle of visiting clinics. Find out more information about the company and its self-testing process.
Don't have your Canadian vaccination passport yet?
British Columbians looking to travel now have the option to download the new federal proof of vaccination — but there are a few things to consider before you book a flight.
On Oct. 29, Canada's vaccine card was made available to B.C. residents looking to travel in Canada and internationally.
Find out how you can get your federal proof of vaccination.
You can browse dates and book tickets with Swoop online.