Metro Vancouverites looking for a cheap flight out of the Lower Mainland will find several opportunities with discount carriers this fall.
For a limited time, WestJet's low-cost carrier, Swoop, is offering ultra-low fares as part of one of a "Flyday Deals" sale. Fares start as low as $40 CAD including all taxes and fees.
The sale ends Friday (Sept. 3) at 11:59 p.m. or until quantities run out.
For locals looking to travel east of the B.C. border, flights start as low as $39.98 CAD including all taxes and fees to Edmonton direct.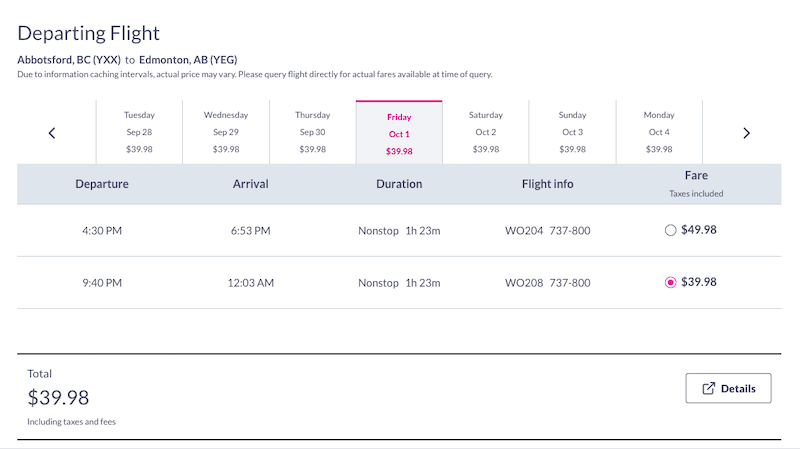 For travellers flying to Ontario, a flight out of Abbotsford to Hamilton costs as little as $64.98 including all taxes and fees.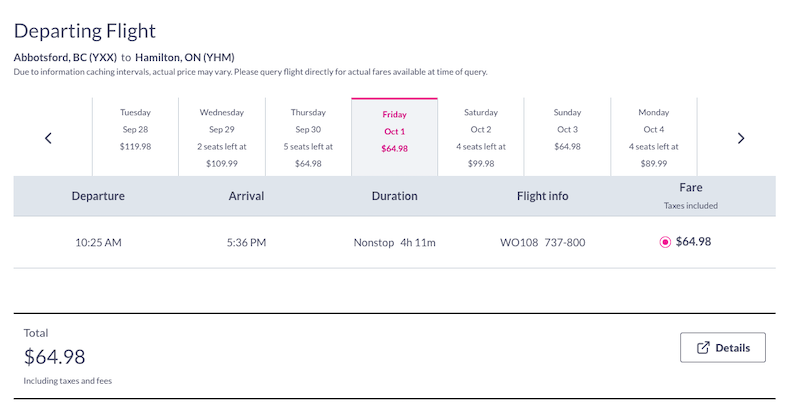 Swoop also offers a smorgasbord of other routes with low-cost fares to destinations across North America. The company also bundles flights with hotels in Puerto Vallarta.
You can fly with a maximum of four checked bags, one carry-on and one personal item. However, Swoop charges for all baggage excluding a personal item on the plane.
Pricing varies depending on when you have purchased the bag and the type of bag. Your best bet is to purchase at the time of booking. Find out more information about baggage pricing.
Book your FlyDay deal with Swoop online.