Locals looking to experience the rugged beauty of the Pacific Coast without having to get behind the steering wheel have another low-cost option this spring.
If you've never tried cruising, or if you're looking for a shorter cruise with a couple of world-class stops along the way, Princess Cruises has a couple of lavish offerings available to kick off the cruising season.
Canada is also preparing for a safe return to the cruise season this April with several new public health measures. Crew and passengers must be vaccinated against COVID-19 and must undergo testing before boarding a vessel and prior to disembarkation.
If you're looking for a great deal of bang for your buck, a four-day Pacific Coastal cruise departing from Los Angeles that stops in San Francisco and Astoria, Oregon before disembarking in Vancouver offers phenomenal savings; it's called the "4-Day Pacific Wine Country" voyage.
The total cost of the cruise is $759.04 CAD including all taxes and fees for an interior stateroom for two. That price breaks down to $379.50 CAD including all taxes and fees per person.
Not only does that cost include your transportation on a beautiful five-star vessel, but it also includes meals, entertainment, snacks, and lodging. The only thing it doesn't factor in is alcohol, but you may opt to purchase a drink package that can reduce the cost of your spending.
The ship is the Grand Princess, which offers four swimming pools, eight hot tubs, a live theatre, mini-golf, renowned spa treatments, movies under the stars, a basketball court, a casino and much more.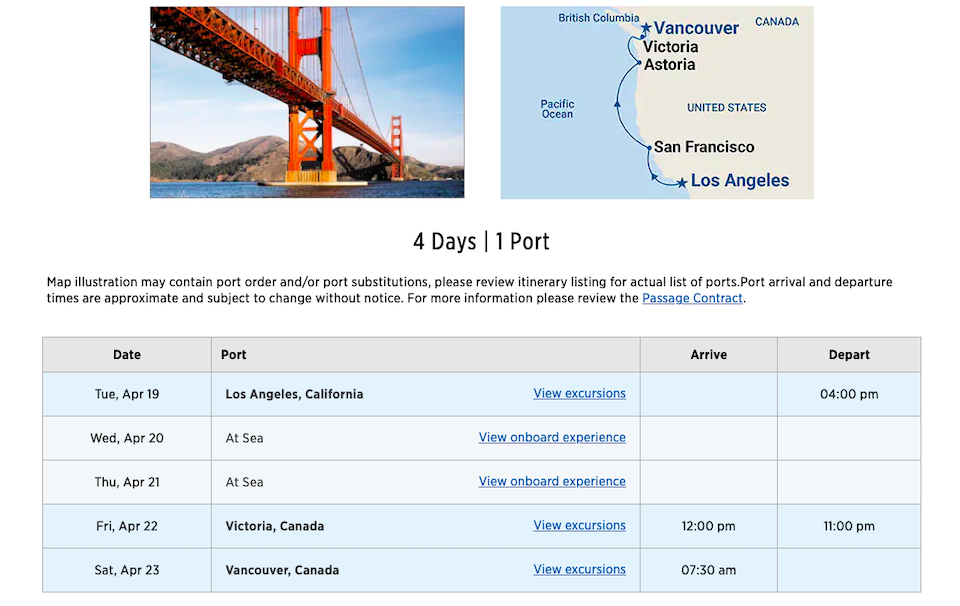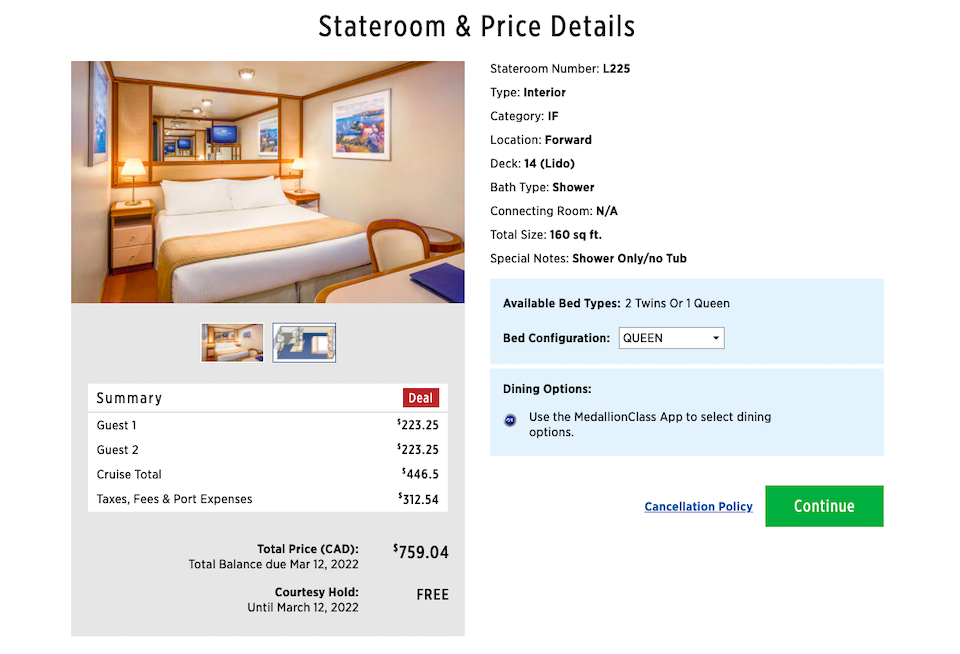 Metro Vancouver residents: What to know about travel right now
Disclaimer: Vancouver Is Awesome does not support travel during the non-essential travel advisory. Many foreign governments are implementing strict travel restrictions due to the spread of the Omicron variant and international transportation options may be limited. As a result, you may have difficulty returning to Canada.
Book your cruise with Princess Cruises online.