Just off the Coquihalla Highway near Merritt lies a little slice of paradise that I stumbled on a few years back while looking for a place to relieve myself during the 5 hour drive back to Vancouver from the Okanagan. Bob's Lake (or Bob Lake, depending which sign you look at) is a few kilometres down a dirt road and has since become a staple check-in whenever I'm driving that route. On the edge of the lake is a small campground that's maintained by the BC Forest Service with one outhouse and 2 picnic tables, and in the 10-or-so times I've been there it's only been occupied once.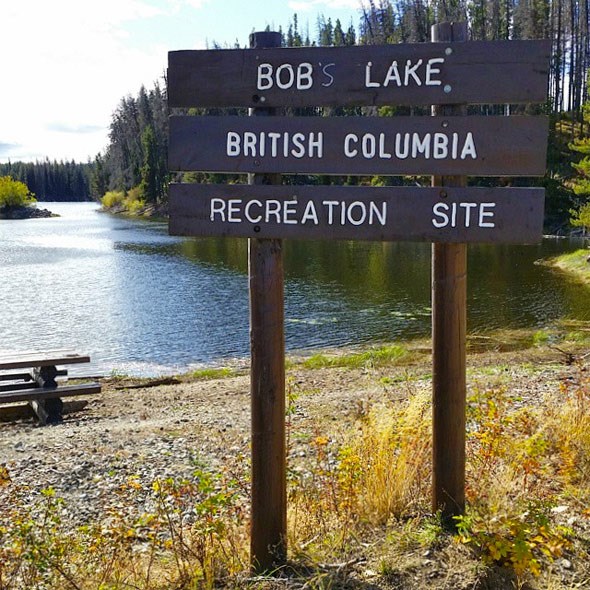 A couple of months back I invited some friends on a camping trip where Bob's Lake was to be our final destination instead of a pit-stop, and despite there being an extreme weather warning in effect these brave friends, Jason Donaldson and Cory Ashworth, agreed to the adventure. We stopped in Chilliwack and grabbed a couple of tarps and were able to set up camp as the clouds were rolling in, finishing just as the wind started to pick up. Luckily for us, Jason spent some time working on fishing boats in his 20s and is a bit of a knot whisperer and a master tarp-setter-upper.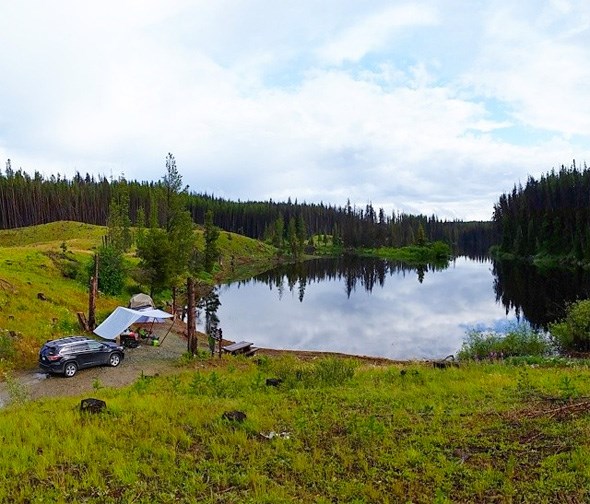 The reason for the trip was mostly just to get away but a part of my agenda was to introduce Cory to the art of fishing. He'd never caught a fish in his life so I bought him an entry level fishing rod, got him to buy his license, then I helped him tie a hook on and taught him how to cast.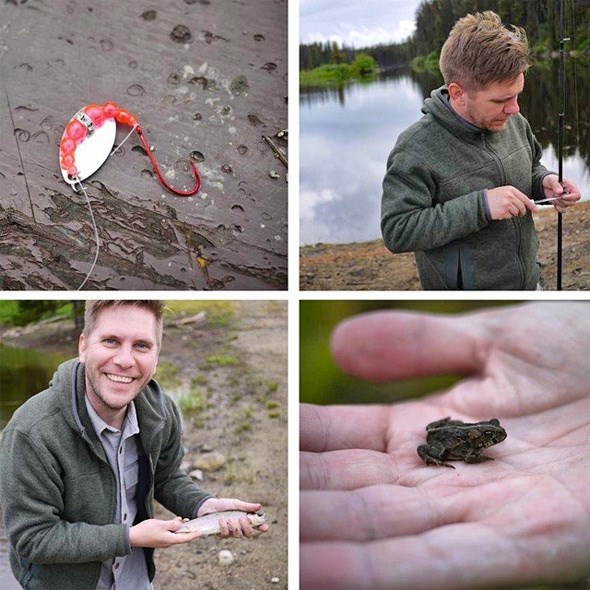 As you can see in the photo above, I caught a fish fairly quickly out of the gate (and found time to make friends with a little frog found on the shore). Cory's "beginner's luck" took a while to set in and as the rain started to pour down he kept casting until finally a rainbow trout went for the bait and he reeled it in.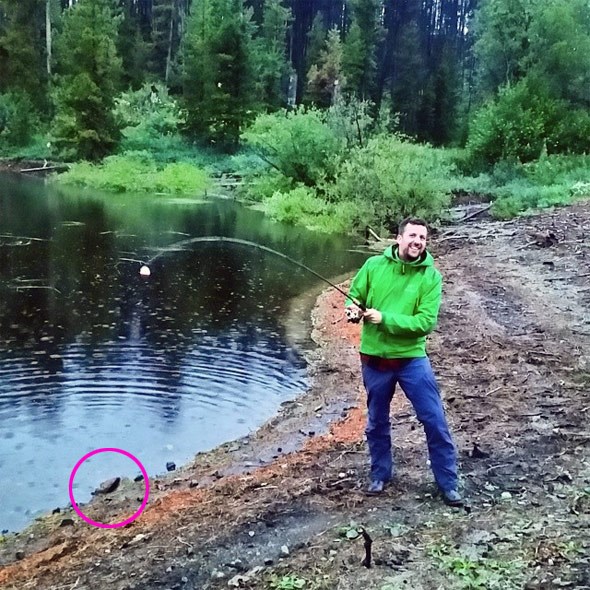 The trip was a success on a few levels. We managed to get away, stay relatively dry under the tarps, and while Cory might not be as hooked on fishing as I am he's been properly introduced to the joys of it and is now equipped with the tools to get out there on his own, should he choose to. What's more likely is that I'll drag him out with me again, which is just a bit self serving on my part as I enjoy his company and would love to spend more time with him.
I wouldn't advise visiting Bob's Lake this time of year as it's likely frozen and you'll need winter tires (like I have on my Highlander Hybrid) to navigate it, but if you're a cold weather camper there could be some ice fishing to be done. Check the road conditions on the Coquihalla in real-time HERE.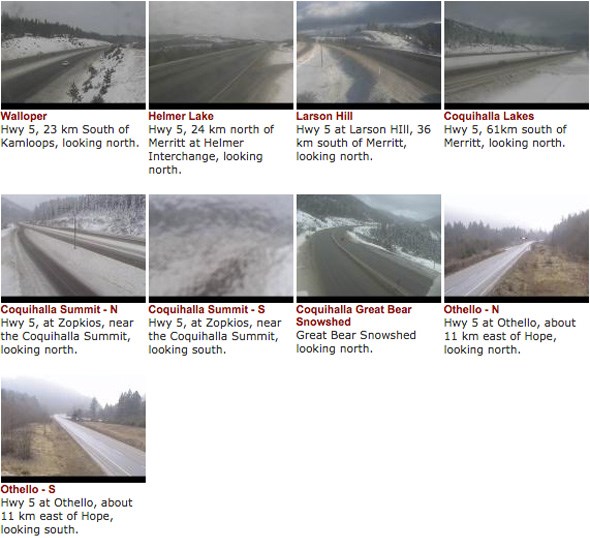 **************
So far this ON THE ROAD TO series presented by Toyota BC has brought you stories from Sasquatch Provincial Park, the Okanagan, LA and back on $400 gas, Alouette Lake near Maple Ridge the Squamish estuary, the insanely beautiful Jones Lake and a mushroom picking adventure on Galiano Island.