Each summer the Okanagan calls my family to visit. My wife and I both grew up there and have wonderful memories of the nature we discovered as kids, so the trips we take almost always involve camping. This trip was no exception as we made our way up the Coquihalla in search of fresh air, fishing, and wild animal sightings.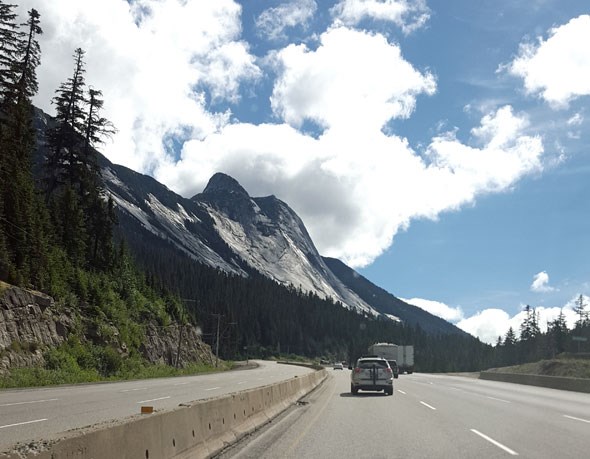 Joyce Lake near Falkland (a small town between Kamloops and Vernon) was our destination. We pulled over our Toyota Highlander Hybrid for a few stops along the way, this one below for a leg-stretching in the form of a (successful) grasshopper hunt. It's not a super long trek at about 4 and a half hours, so there's no need to do a straight shot and power through just to get there. Taking some time to duck off the main road always pays off with scenery and discovery.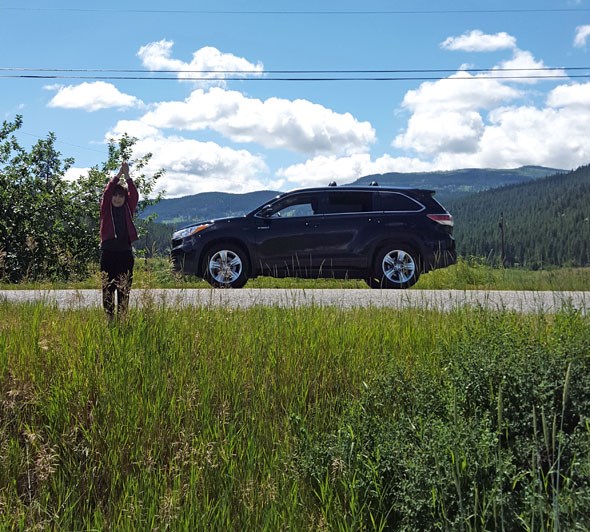 Below is the road that passes by the lake. Though paved and generally ripe with logging trucks the campsite is surprisingly not too loud considering its proximity to this two-lane thoroughfare.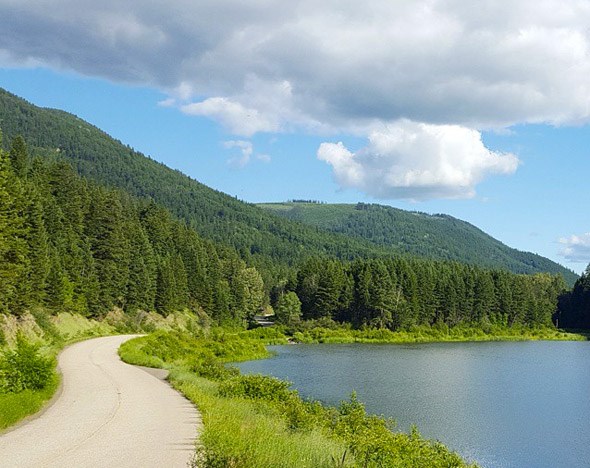 The campsite is one of the wonderfully FREE ones that the BC Forestry Service manages. No running water, no super groomed spots but picnic tables, garbage cans and outhouses. All you need, really.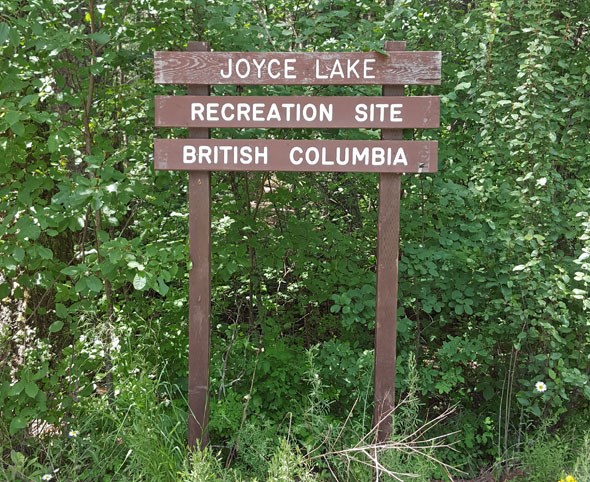 In these places you'll not only find nature and solitude but also... well... weirdness. Like this piece of art somebody posted to a tree a few steps from where we pitched our tent.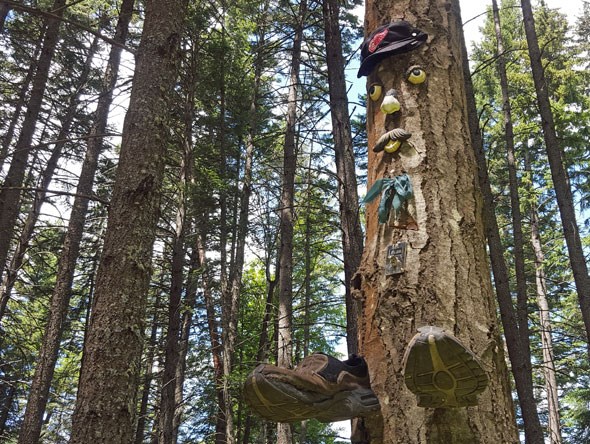 The lake was teeming with tadpoles! I scooped a couple hundred up for this photo, then quickly returned them to the water.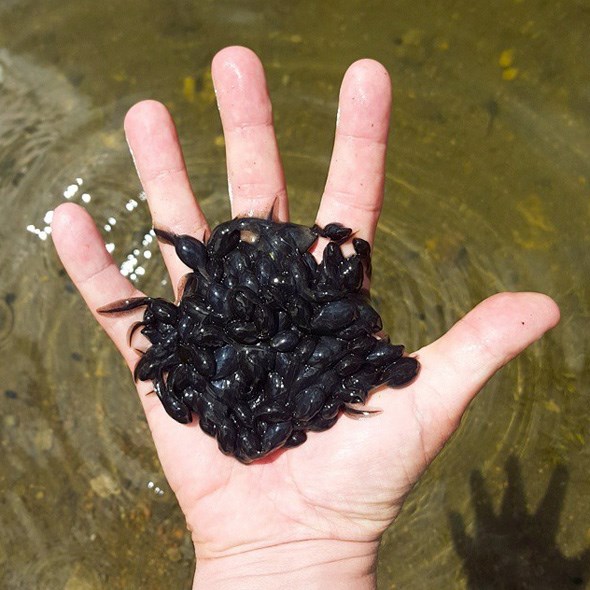 I also scooped up this toad off of a trail late one night. There were no less than ten of them croaking it up between our campsite and the lake at around 11pm, and they were an easy catch and release.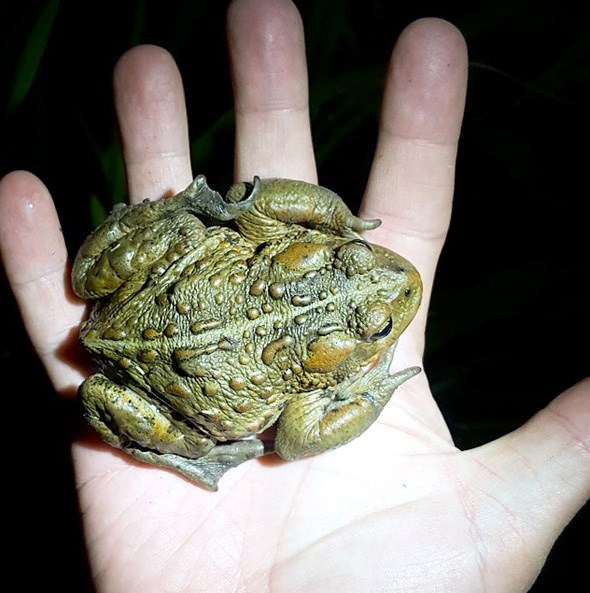 Speaking of catching, one of the main reasons we went to this lake is because my father told me that it's great for fishing around this time of the year. Here's my 6 year old son holding up the proof: 2 decent sized rainbow trout that we caught from a canoe and cooked up for dinner. We each caught one, and I think he'd tell you that his is whichever one is bigger. Ha!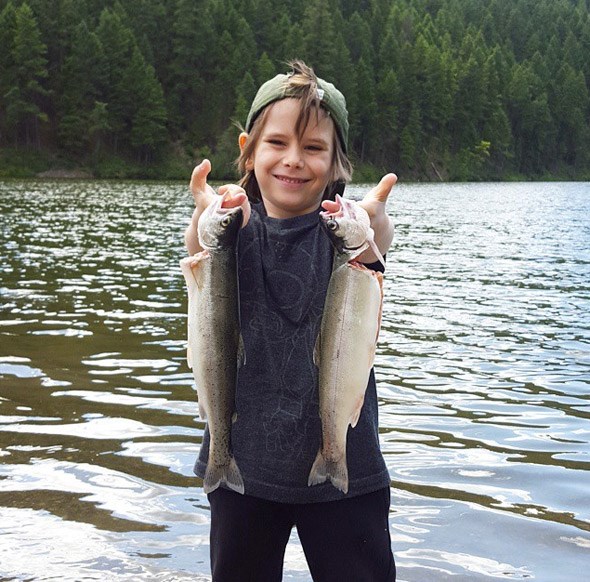 Our next On the Road feature is going to take us a little bit further north, and we've got one planned for the Duffey Lake loop between Lillooet and Pemberton as well. Stay tuned, and check out the archive of these features HERE.