Angela Fama is a photographer who lives and works in Vancouver.  In May she is embarking on a cross-continental expedition.
THE QUEST:
As stated in Fama's project outline: History has proved that the concept of love has been the driving force behind the creation of some of our greatest works of art, our philosophies, and our most severe behaviours.  Fama will endeavour to seek out "What Is Love" through photography, performance and collaboration on the open-road.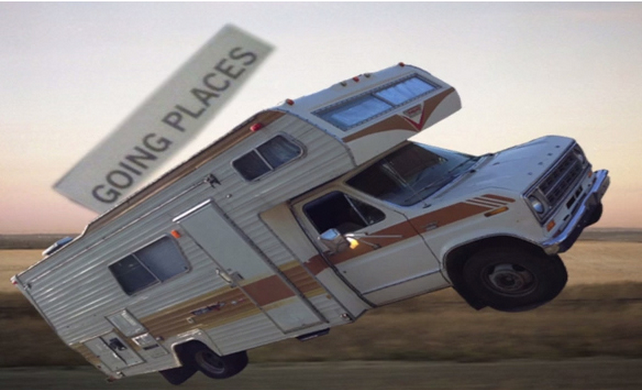 THE GEAR:
Through a successful kickstarter campaign, Fama was able to get a hold of an RV and repurpose it so that it contains everything she will need for the expedition. She has been working hard painting and repainting, fixing, cleaning, and constructing. She will soon have a complete studio set up inside. Outside the RV, she'll have a table featuring ephemera explaining the project. A trusty sandwich board that will invite folks to participate.
Also needed for a mega-roadtrip? Tunes!  Fama has put a call out to friends and fans of the project to contribute their own mix-cd's to keep her focussed. If you want to send her a CD for her trip you can get in touch with Fama via her website.
In addition to all the physical gear, Fama has also geared up for the project mentally.  Like many of her generation, she has struggled with loving to do and to try many different things, this has lead her to multiple vocations and experiences as a singer, professional photographer, waitress and artist. For her one of the most exciting thing about this project is that it will allow her to use many of the skills she acquired in each of these roles. Her ability to talk to anyone and make them feel comfortable will be handy as she'll be interacting with complete strangers on a daily basis, her photography and art skills will lend to the execution of the project and her experience in performing will also be an asset as she is comfortable being on stage or in the hot seat.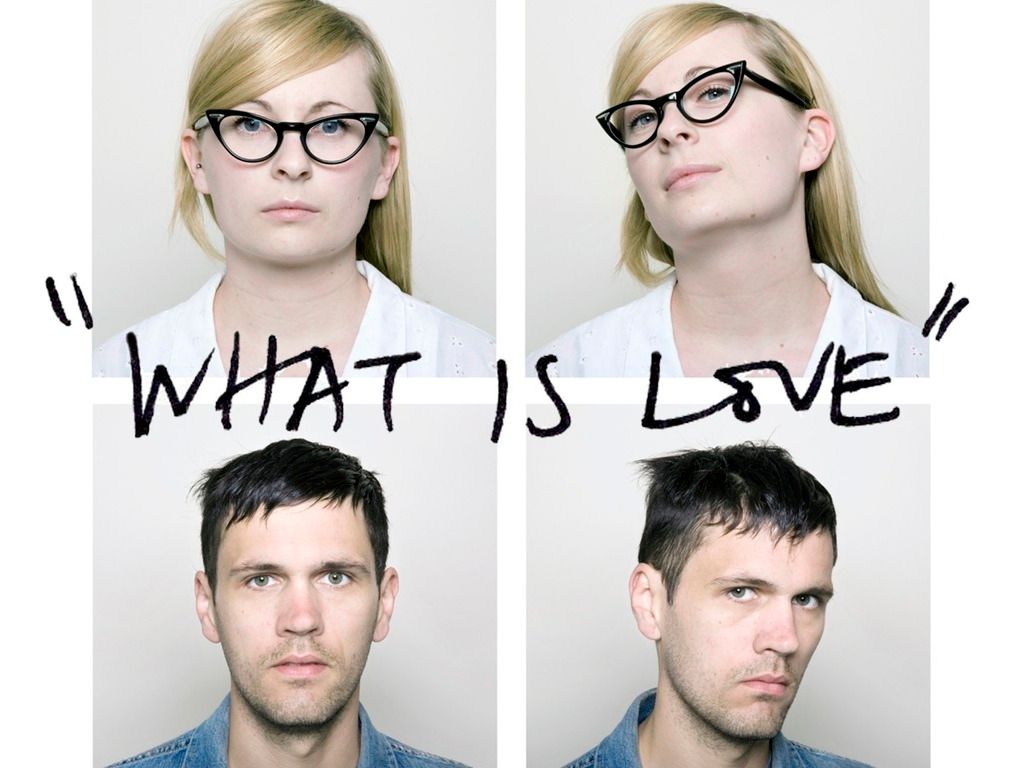 EXPEDITION COMPANIONS
There have been several companions who have helped her to get to this starting stage in the expedition, the kickstarter backers allowed her to find the seed funding to get the gear she needed. Friends, family and extended communities through many of Fama's previous projects have all assisted her to develop the platform for the project and to grow it into this new incarnation, one that also incorporates several elements from previous photo projects.
Fama has recruited a driver/project participant recruiter/big supporter for the journey. Her partner, Joel Tong, will be with her on the road helping to set up the studio, meeting people, and, he may also introduce the element of sound recording into the project mix... but, time will tell.
POST-EXPEDITION:
Fama will remember all of these experiences deeply as each one will become a new iteration of the theme of love.  The repetition and surprises along the way will be a test of the artists endurance. Fama will reach out to everyone who was part of the project to let them know when everything goes live as she intends to put the project online. She will embark on this documentation uploading once she has returned. It will be exciting to see what reactions and images she will have collected on this journey.
Fama will make hundreds of new friends on the road.  What exactly does she mean when she speaks of building community with interactions that are extremely temporal? It seems that she has narrowed in on a new type of community, one that expands beyond place - the online world.
Connecting over the subject of love will be an intense experience not to mention a massive personal journey. These isolated moments with a stranger allow for a different type of freedom in sharing. One where each person in the interaction is free from the knowledge of the past - this is a project that is focussed on being in the present moment.
Building community means being present for things to grow and develop.  This community Fama is building is ephemeral. Some interactions may just be another forgotten five minutes with a stranger, whilst for others it could be the start of change, a new direction. One never knows when a turning point is until they have time to look back at all of the events that led up to it.  The online presentation of the project will offer a space of reflection. It will also open up these personal moments up into a larger context, a community discussion about love.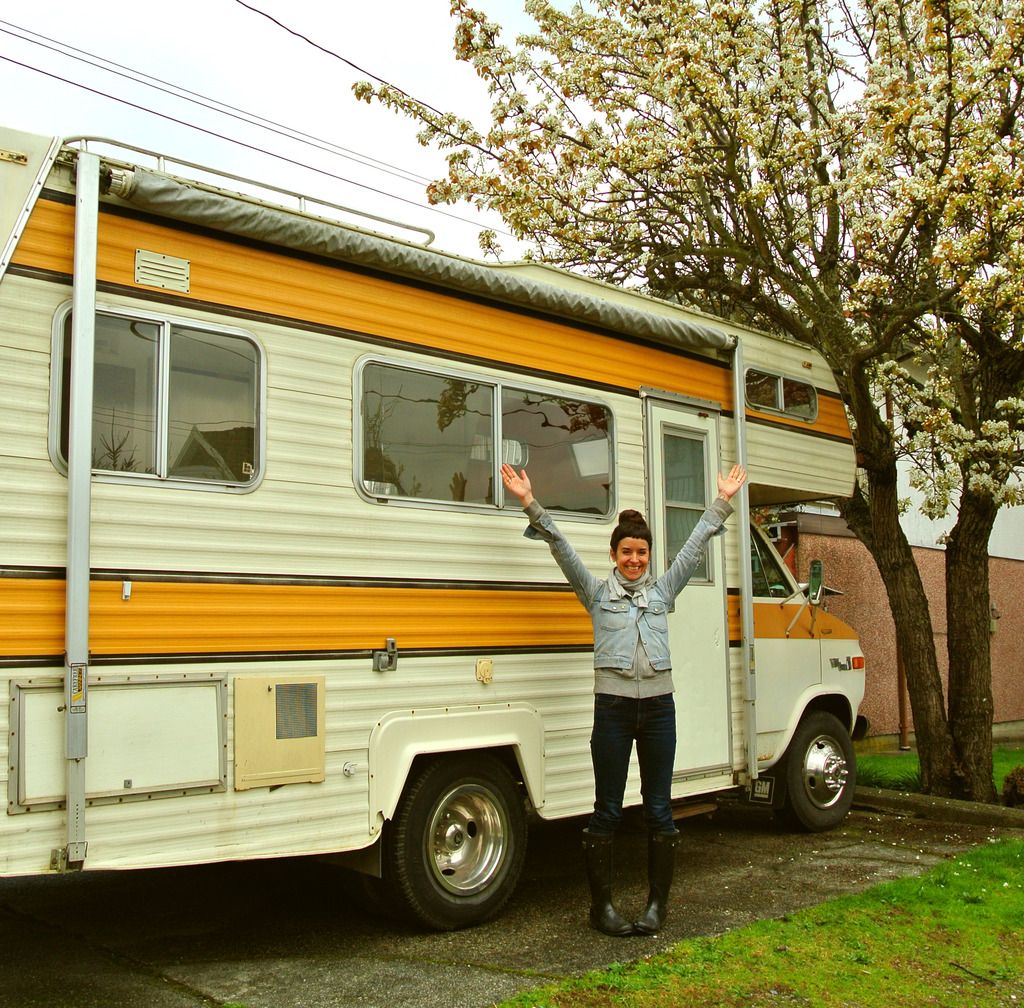 BE A PART OF THE CONVERSATION:
Throughout the months of April-July 2015, Fama will be stopping in Canadian and American cities.
Want to talk about love in Vancouver? 
Angela Fama and her RV will be at the Vancouver Cherry Blossom Festival on the 4th of April (11am-2pm). The van will be set up near the Roundhouse Community Centre opposite David Lam Park.
The van will also make one more appearance in Vancouver before heading out on the road. On the 18th of April as part of Capture Photography Festival "What Is Love" will be at the "Monument To Mysterious Fires" Tailgate Party from 2-5pm. (Quebec Street at E. 5th Avenue)
If you are elsewhere in Canada or the US, here are some places where you may run into Angela:
MAY 02 – EDMONTON AB - Old Strathcona Farmer's Market, 8am-3pm, 10310 83 Ave NW
MAY 03 – CLARESHOLM AB - Skyline Ranch
MAY 05 – REGINA SK - The Artful Dodger, 11am-3pm, 1631 11th Ave
MAY 10 – HAMTRAMCK (DETROIT) MI - Hatch Art, 3456 Evaline Street, (Mother's Day)
MAY 12 – OTTAWA ON/GATINEAU QC - Canadian Tulip Festival
MAY 16 – MONTREAL QUE - Santa Barbara Restaurant, 6696 Saint Vallier
MAY 22 – SUMMERTOWN TN - The Farm
MAY 24 – ATHENS GA - J+J Flea Market, 8am-5pm, 11661 Commerce Road
MAY 28 – ATHENS GA - Athens Institute For Contemporary Art, 2-6pm (6-7pm artist talk), 160 Tracy Street
JUN 26 – PORTLAND OR – Last Thursday On Alberta, 6-9:30pm, NE Alberta Street
For more information visit:
www.wabisabibutterfly.com/whatislove.html
www.kickstarter.com/projects/35431348/wabisabi-butterfly-what-is-love