To some, the fact that summer is officially here is reason to rejoice. However in the weeks leading up I've really been trying to make the most of the early camping season before the inevitable campfire ban comes into effect. Summer is the BEST, but with forest fire season starting early this year the camping experience in BC will likely be missing a key ingredient earlier than usual. We still go camping when we can't have a fire but it's hard not to admit that campfires have a primal draw and that it just feels good to sit around one.
Last weekend I packed my Highlander up with our tent, chairs, cooler - all of it - and headed out to Harrison Lake with my 6 year old son. The plan was to check and see if there were any spots available at the campground at Deer Lake in Sasquatch Provincial Park, which is a quick drive out of the town of Harrison Lake. Even though I doubted there'd be anything available (it's one of those parks that gets booked up months in advance) we popped in to have a look and to putter around the shore for a little bit. This view alone (pictured below) is worth the visit, and the trails surrounding it are worth throwing some stakes into the ground and calling the place home for a weekend.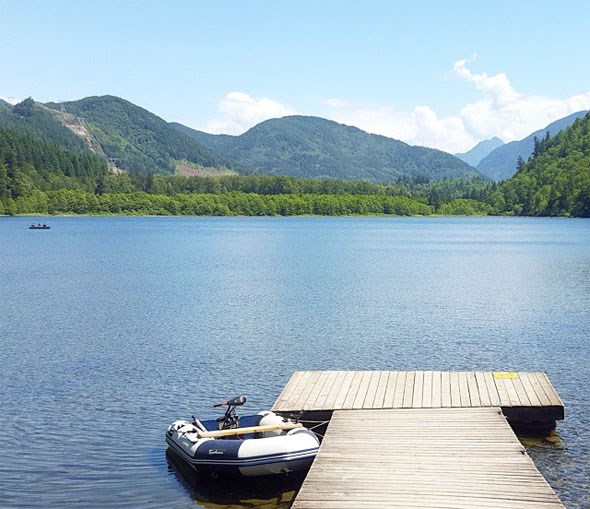 As suspected, the campground was full. We've been in this situation at this spot before but didn't really have a backup plan, so we simply drove out of the park and onto a Forestry Service Road on the side of Harrison Lake, outside of Sasquatch. Hoping to find a another campground, we stumbled upon a wonderful little one that always seems to have spots available. For $15 a night, Cascade Peninsula Recreation Site is the best little plan b ever, and is just as good as plan a. It's about 8km up the lake and has a full time host who sells bundles of firewood for $10 and keeps things civil (party campers be warned!).
That primal urge for fire? My son has a primal urge for marshmallows that goes hand in hand with it. So after we set up the tent our first order of business was to break them out and roast some up.
The second order of business was to do some exploring. Not 20 feet from out site we came across this Garter Snake that my son didn't hesitate to pick up because he knows they don't bite. He's pretty keen, this one.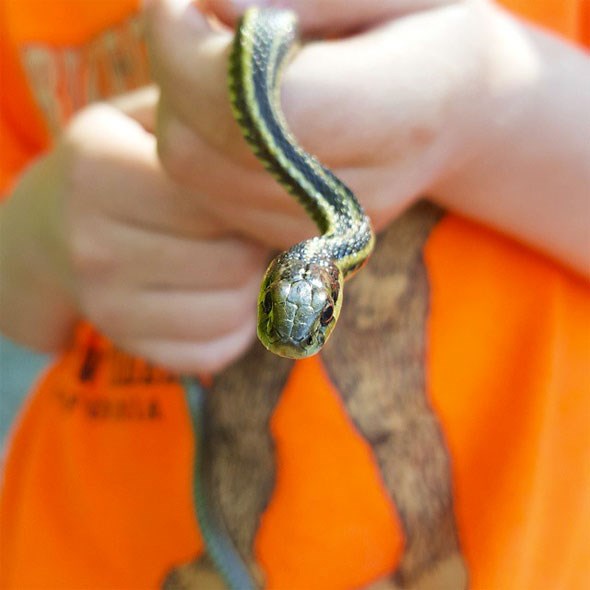 We also threw some lines in the water hoping to catch some trout but only came up on this tiny sculpin, which we threw back (of course).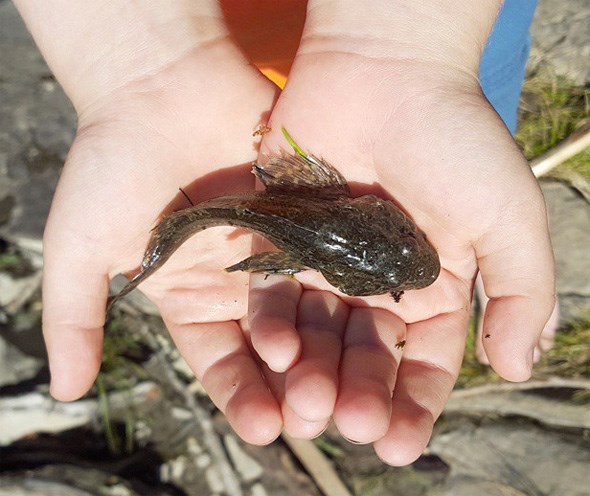 Harrison Lake is a great spot for swimming, boating, and SUPing, and a lot of the other people camping here were taking part in all of the above.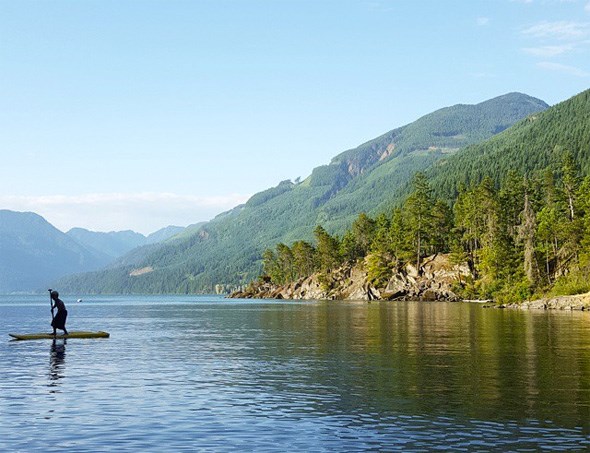 The next morning we packed up camp and headed back onto the dirt road, driving a fair distance up the side of the lake before heading back towards the city. You'll catch some waterfalls on the way as well as some pretty epic views of the lake down below when the road starts to climb.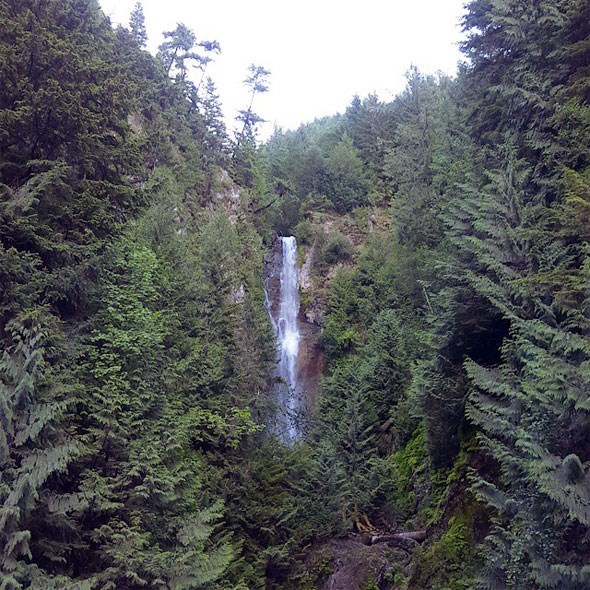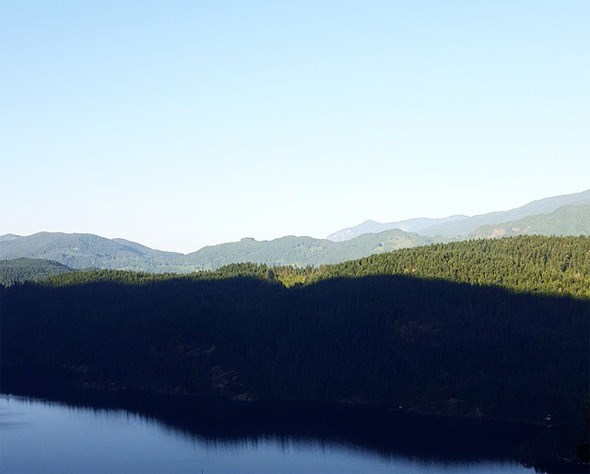 We'll be back to this area... and one day will maybe even get one of those elusive sites at Deer Lake!