Welcome to the twenty first instalment of our "On the Road to…" series! The deal is simple: manufacturers loan us vehicles, we drive them to sweet locations, shoot photos along the way and then share that experience with you.
For this latest adventure I took my young son on a day trip up to Alice Lake, just a few minutes past Squamish off the Sea to Sky. Located not too far from Cat Lake (which I TOOK YOU TO in a GMC Acadia Denali recently), the road in to Alice off of the highway is paved the entire way as it's in a Provincial Park with a nicely groomed campsite and plenty of amenities for the day tripper and camper alike.
This photo below is not in the park but is "On the Road to" it, on a mostly-paved but barren piece of land in Squamish that will perhaps one day be developed into homes for 1,000 or more people. I understand that it's a former industrial area which seems to be caught up in red tape right now with a development proposal sign from 2011 on the front gate, as well as an invitation for anyone to park and enjoy the water access.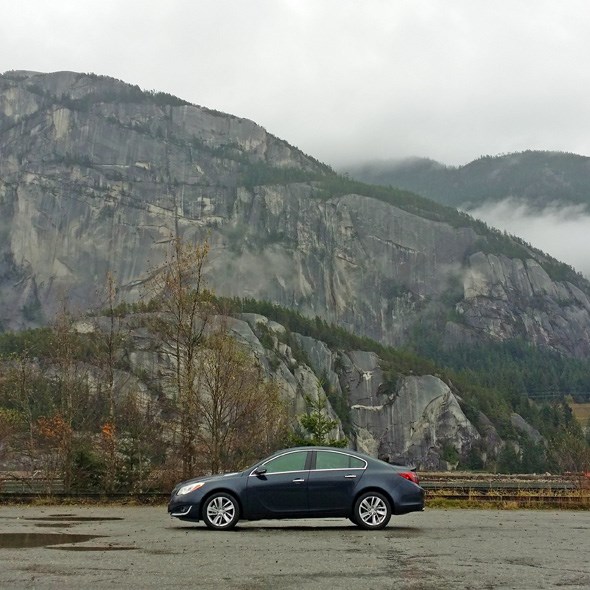 And enjoy we did!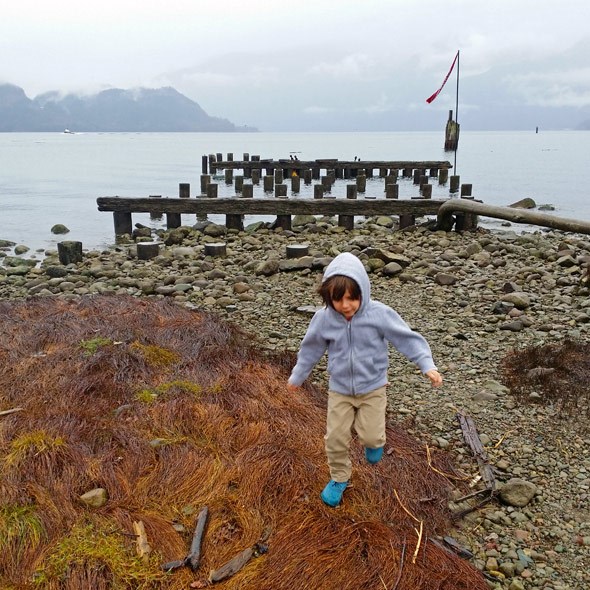 We got back into the car and drove just a few minutes before reaching the Alice Lake parking lot, which is chock full of these moss-covered parking blocks.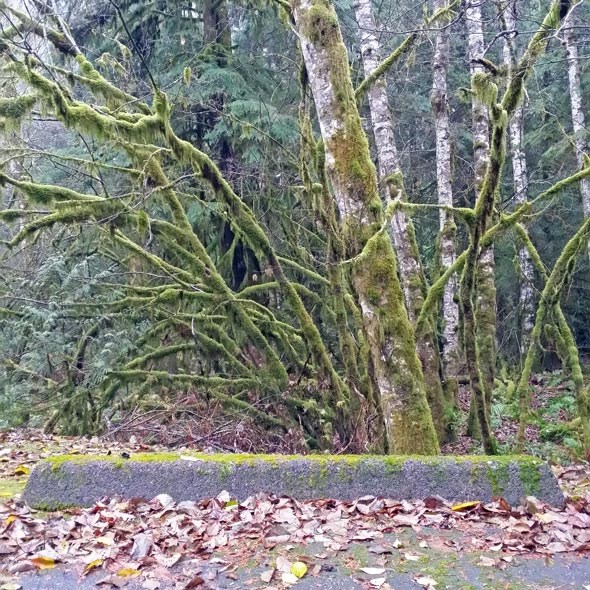 Usually teeming with swimmers and picnickers in the summer, we only bumped into a few other people while we were walking around the trail that circles the lake.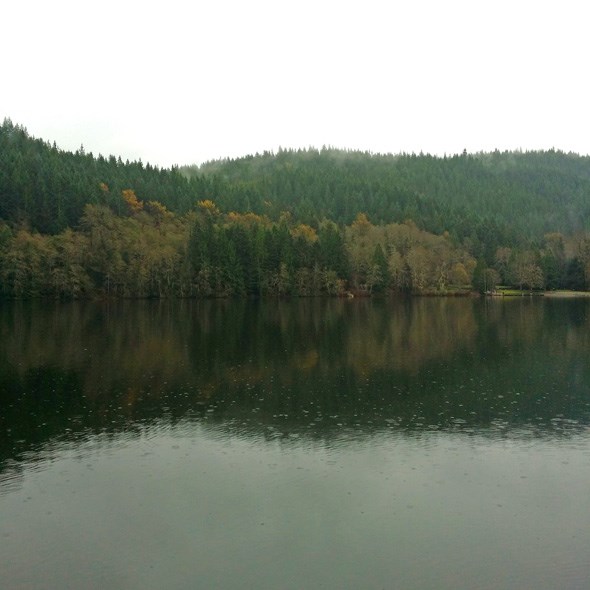 Whenever I've in a Provincial Park I always stop and marvel at how incredible it is that most of them have wheelchair accessible picnic tables. BC is so awesome.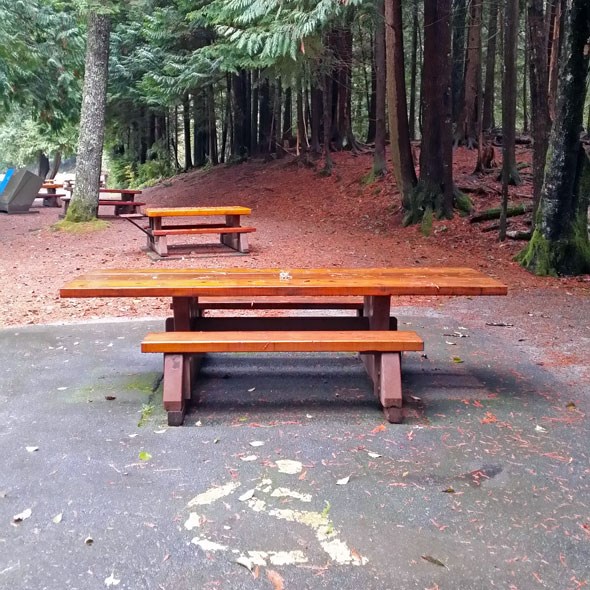 And how was the drive? Not surprisingly comfortable (quite comfortable!) and surprisingly fuel efficient. With all of these new vehicles we've been driving there's usually the option to track how good (or bad) you're doing in terms of fuel economy. I see it as a game where I try my best to not rev too high in order to really get the most out of the fuel I'm buying in order to drive you to all these places. When driving a midsize luxury vehicle like this I generally don't expect much but I actually kept the overall efficiency during my time with the 2014 Regal to better than what I got in the Honda Civic Si I showed you HERE. Granted this vehicle was an automatic and that Honda was a standard transmission, but I was surprised at the efficiency.
I hadn't driven any form of Buick prior to starting these features a few months back, and I have to say that something I've learned is that when it comes to naming their vehicles they're nailing it. I explained a little bit about this when I showed you the Enclave HERE - which actually feels like your own small country, an "enclave" if you will - and after the first 5 minutes in this Regal I realized they're 2 for 2; it feels regal. I felt regal driving this thing.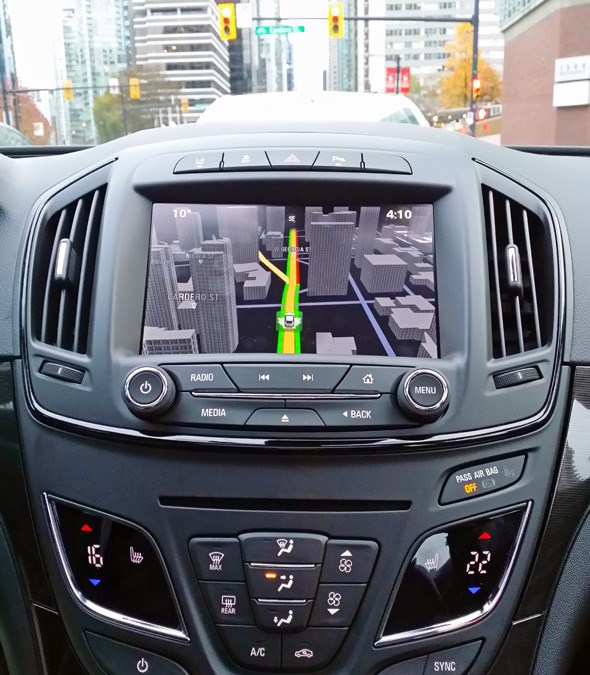 Learn more about the 2014 Buick Regal HERE