Welcome to the seventeenth instalment of our "On the Road to..." series! The deal is simple: manufacturers loan us vehicles, we drive them to sweet locations, shoot photos along the way and then share that experience with you.
If you've watched THIS VIDEO that TELUS produced about my personal "Freewheelin Fridays" initiative then you've already seen this Buick Enclave in action. In the time that I had it I did a little bit of city driving in it and a lot of getting-out-of-the-city driving. Not only did I take it out to Barnett Marine Park near Port Moody (as seen in that video), but I also took it out to Capilano River Park in North Vancouver. Three times in one week!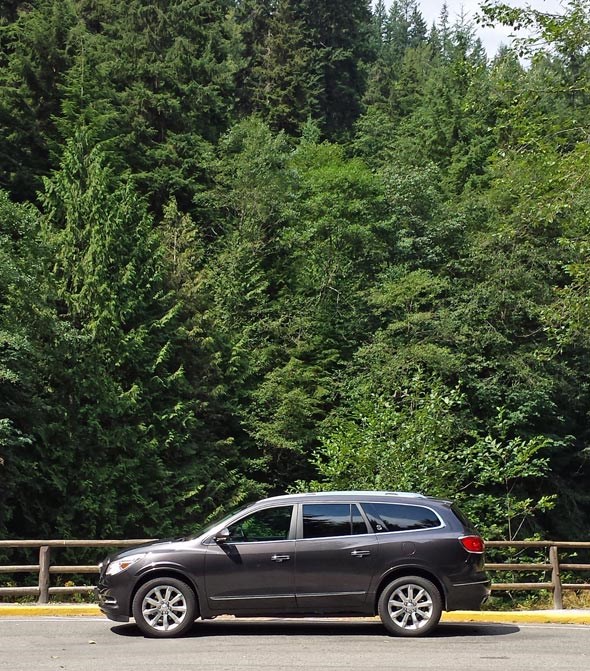 The first trip was a Saturday afternoon visit to the park with my wife and our son. This park is one of our favourites in the Lower Mainland because it's fairly close, there's a fish hatchery there to check out, plenty of moss-shrouded trails to walk down and there are often salmon that you can see spawning in the river. We've been visiting since my son was only weeks old, he's almost 5 now, and I can foresee hundreds of more trips here in our future.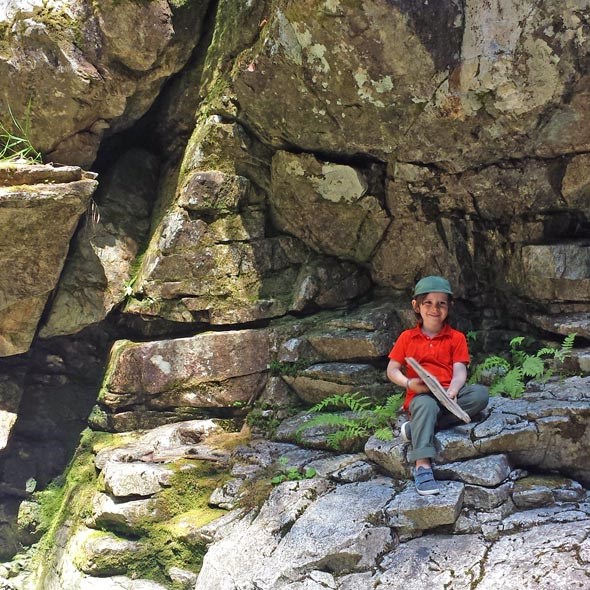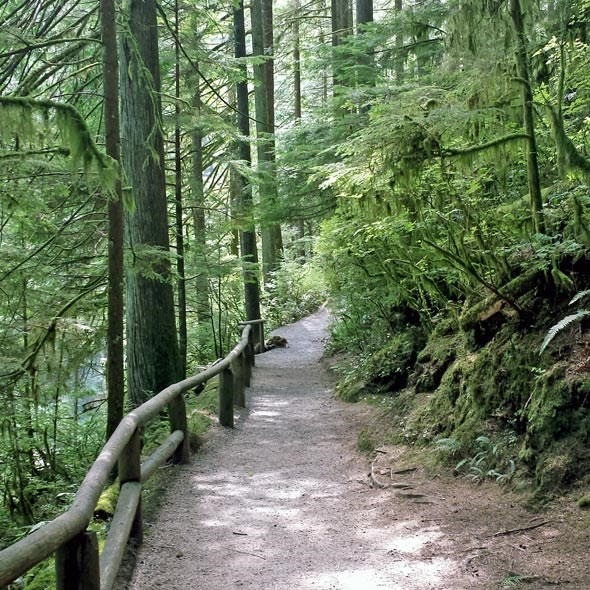 The second trip happened on a weekday morning when my friend Chad Brealey showed me how to catch a salmon in the river. A number of factors (weather, mostly) contributed to the fact that we didn't catch a single fish in the hour we were there but as we fishermen always say (especially when we don't catch anything), it's not about how many you catch, it's just about getting out there.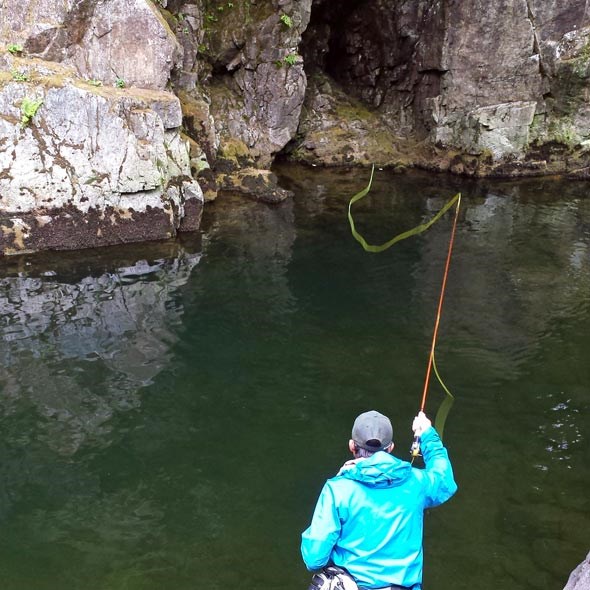 My third trip out was supposed to be my redemption where I would catch a fish and triumphantly return home to the family with dinner to throw on the BBQ. It ended up being one of those "it's all about getting out there" trips. As in, no fish!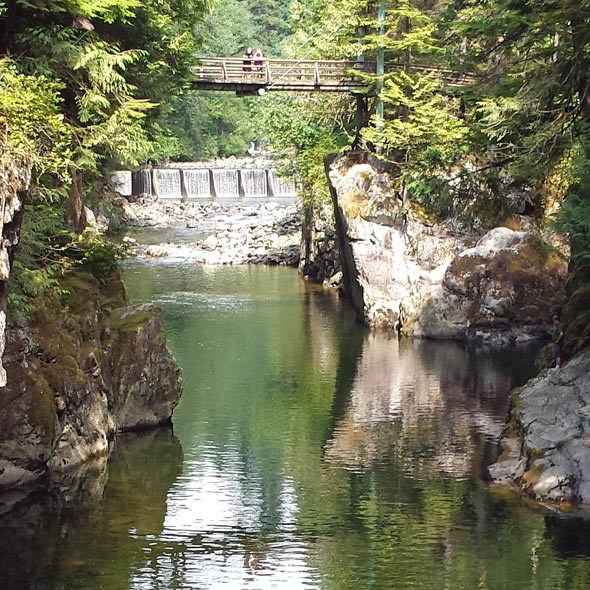 No fish, but it seriously was nice to get out onto those trails and that river and enjoy the air.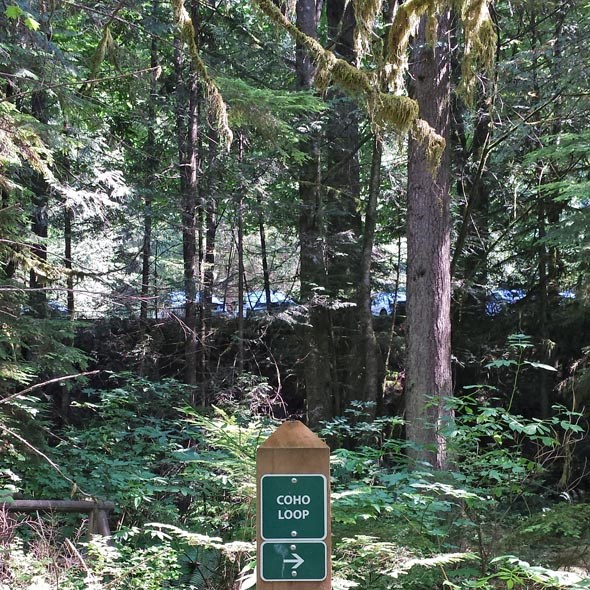 So how was the Enclave, you ask? Well, I've never driven a Buick before so I'll start by saying that this luxury crossover is just as classy as I imagined it'd be on the inside. It seats 7 and is a little roomier than what I need for my own 3-person family but if you've got more than that this might have been built for you. And while many vehicle names allude to class or status or size with hybrid words (did you ever see that Seinfeld joke?) it's my impression that Buick is straight up using the literal definition of the word enclave for their Enclave: you're rolling in your own little country here. And it's a comfy nation. The only ouster of your rule will be when your family tells you it's time to get out and you half-refuse because you love it so much and just want to hang out in it.
It was the perfect vehicle for a Freewheelin Fridays ADVENTURE, as it's probably the most comfortable I've driven out of all in this series so far, with USB and Bluetooth connectivity, SiriusXM Radio, backup camera and every technical bell and whistle I could hope for... as well as having a good ol' 120V plugin for my laptop. I personally feel every vehicle should have this feature, but not many do, so it gets extra points for that. Heated or air conditioned seats, leather everywhere, a steering wheel that feels like it's made of some mahogany/resin hybrid from the future, an analog clock with shiny arms built into the dash, and other crazy attention to detail put this thing over the top.
The drive itself was smooth, with their QuietTuning® technology the sound of the engine is far away, and unless you've got the windows down the sound of the country surrounding your enclave (er, Enclave with a capital "E") is silent. And I was pleasantly surprised by the fact that the headlights turn when you do. I only noticed it when I was in the city leaving a parkade and the lights turned to show me where I was turning. This is a feature I've never seen in a vehicle I've driven, and I would imagine/hope that it boosts the safety levels.
There have been a couple of vehicles that I've driven for this series which I look back on the most fondly, and the Buick Enclave is now sitting very close to the top of the pile. If you're looking for a vehicle in this class, be sure to check this one out.
Learn more about it HERE.