In my LAST post in our ON THE ROAD TO series I introduced you to the 2014 Highlander Hybrid that we're leasing off of our Community Sponsor, Toyota BC. I've now been in it for a little over a month and if there's one thing I have to say about driving it it's that it's become a game. The Highlander has an array of digital bells and whistles but the thing that's gamified my driving experience is the way the vehicle tracks - in realtime - your fuel efficiency and whether you're using the engine, the battery, or both, to get where you're going. I'll be authoring a post all about the experience I've had with that (and how I've managed to keep the consumption to way less than that of the tiny compact car I was previously driving), but first I wanted to share this photo essay of a trip I took up the Sea to Sky last weekend.
What began as a mission to find myself fishing on the Cheakamus river turned into a day of discovery right outside of the small town of Squamish. In view of it, in fact.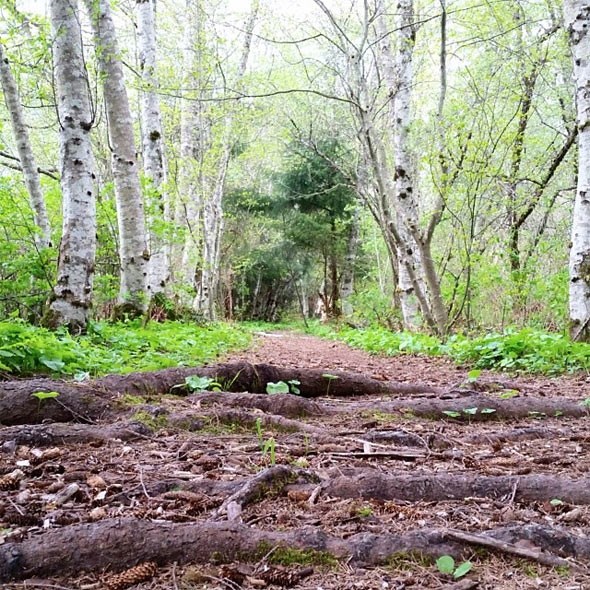 If you've explored around this area a bit then you know there are a great many dirt roads that lead to trails and just as many that lead to other dirt roads. It's seemingly endless and if you live in the area then it's likely that the "secret" that I stumbled upon is a place that you walk your dog and go for jaunts on regularly. Though it's outside of town it's right next to it, all 673 hectares of it.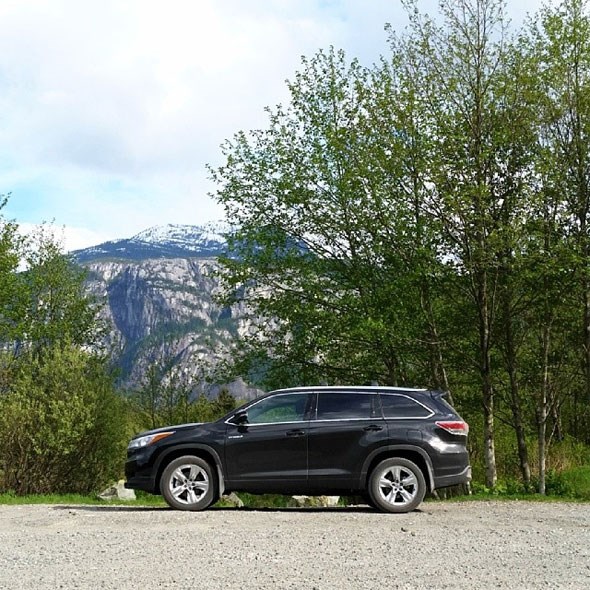 This secret is the Skwelwil'em Squamish Estuary, a protected habitat wherein there's a forest, grasslands and a tidal flat whose water levels vary extremely throughout the day. New growth was everywhere I looked - in the flats, the trees, and in the streams where I actually saw schools of inch-long salmon fry swimming. I go fishing a lot and aside from at the salmon hatchery I hardly ever see these little guys swimming in the wild. They're elusive but at the estuary they were unavoidable.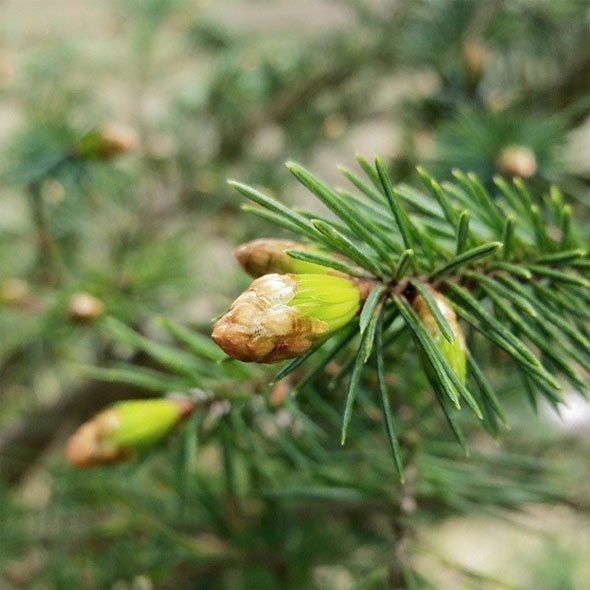 The views of the surrounding mountains you get are comparable to this one below, in any direction.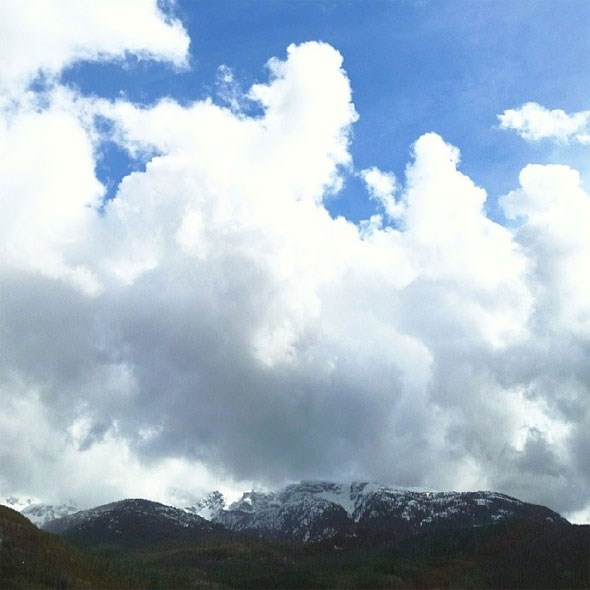 And if you're lucky you might come upon wonderful first nations art, like this totem pole that took me by surprise as I went off a trail and was walking next to one of the streams.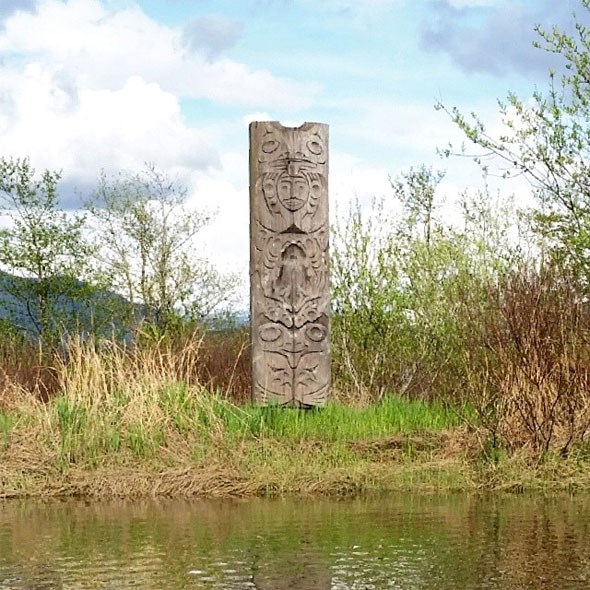 Man has a little bit of a hand in making the place accessible, as you'll see by this bridge and the plaque that's just barely visible beyond it, explaining a bit about the area and what you'll find if you look hard enough.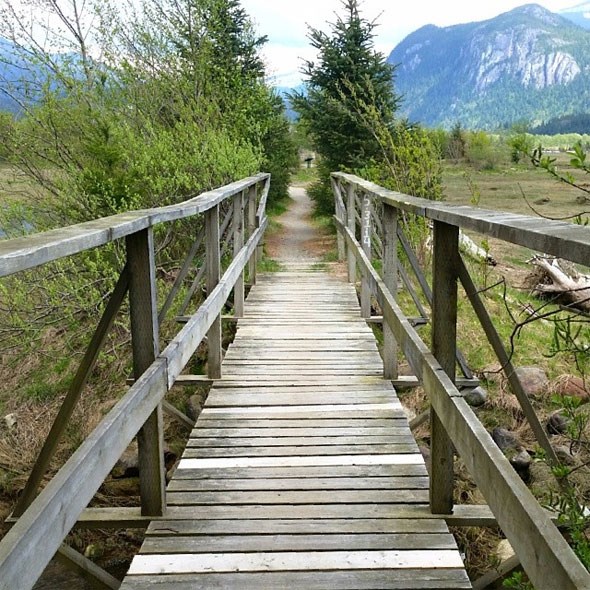 My sincerest apologies to the citizens of Squamish but I'm encouraging everybody in Vancouver to visit the Skwelwil'em Squamish Estuary this weekend. I am so happy to have stumbled upon it and will be returning soon... and often.