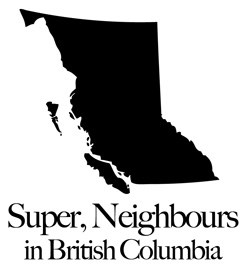 Welcome to the latest series of Super, Neighbours blog posts where we highlight incredible travel destinations in British Columbia!
Last month my son and my wife and I had the great pleasure of spending some time in Parksville-Qualicum Beach. It's a destination that we've passed by many times on the way to Tofino but have never stopped in on. Over the next few posts I'm going to show you why we'll be returning to the area in the future, as it's a shame that it's taken us so long to get there. But first, the Getting There post!
Like many of our recent Super, Neighbours travel adventures we boarded a ferry to begin this one. And as he has been known to do our young son Arlo wasted no time in getting his BC Ferries staple breakfast: Island Farms yogurt! Very appropriate.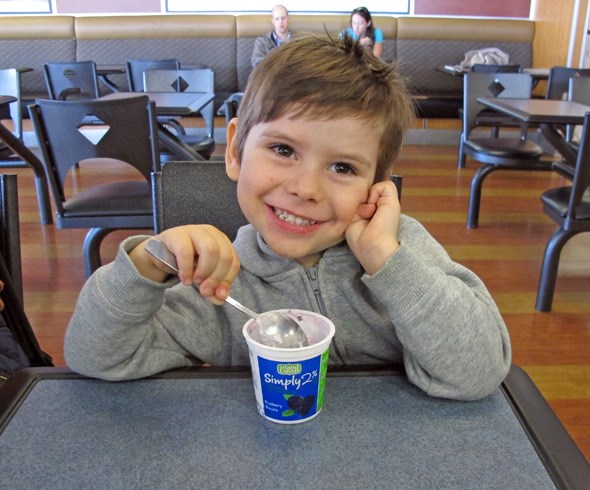 When I think back to my childhood and the trips that my family used to take me on there are very specific warm and fuzzy memories - much like eating your favourite yogurt as a treat - and I am always happy to bring Arlo on these adventures.
To get to Parkville-Qualicum Beach you take the ferry from Tsawassen to Nanaimo on a beautiful ride through the Salish Sea.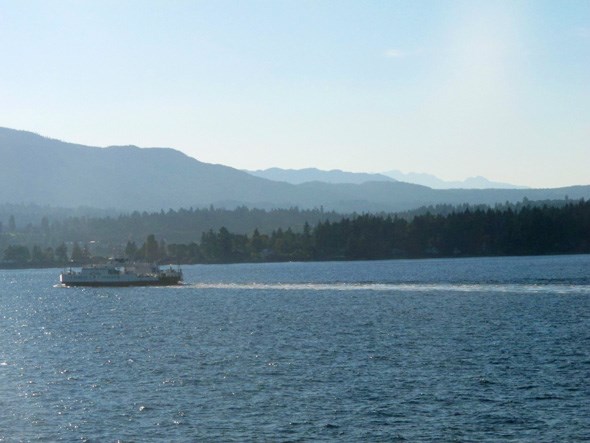 Once de-boarding the ferry it's only a 30 minute drive North to this destination on the East side of Vancouver Island. Stay tuned for Part 2 when I introduce you to our accommodations at Tigh-Na-Mara resort!