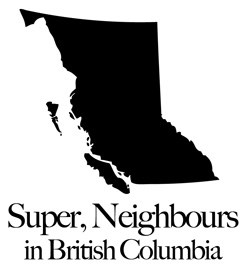 A couple of years back we took home the Georgia Straight's BEST OF award for "Best Navel Gazing Web Site", and while our non-profit organization that supports our web site (Vancouver Is Awesome, Inc) is focused on celebrating all of the awesome things that make up our city one of those things is it's proximity to other awesome places. In Super, Neighbours in British Columbia we take you on adventures to other B.C. locales that we think you should check out.
**********
I was recently invited to stay at The Fairmont Empress in Victoria, the city that I have no shame admitting is my second favourite in our province. If you remember the LAST story I did on Victoria, I was flown over in the lap of luxury via our friends at Helijet. This time around we took the perhaps more traditional method by way of BC Ferries, which I imagine you are all familiar with. I'm going to share a couple of my ferry secrets with you here, to help you make your next trip to the island, or islands, a better one.
Ferry Secret #1: This one should really be no secret at all. If you've read the Vancouver Book Club recommended Adventures in Solitude by Grant Lawrence (which they actually sell on the ferry, see it pictured top left in this photo below) then you know that having to sit around waiting for a second sailing because they couldn't fit you on during a busy ferry day can result in hours and hours of boredom. The secret is that you can GO ONLINE and reserve a spot and GUARANTEE that you will not miss whatever ferry you make that reservation for. In recent years I have relied quite heavily on this "secret" to make sure my minutes waiting to get onto ferries don't turn into hours.
Ferry Secret #2: Okay, if that first one shouldn't be a secret then this one is absolutely not a secret at all - BC Ferries are incredibly family friendly. Pictured here is V.I.A.'s youngest blogger, Arlo (who you may remember MAKING PIZZA with last week), pictured with his mom, my wife. Every time Arlo takes the ferry he is thrilled because there are multiple play areas, a store that sells all kinds of books and toy ferry boats as well as restaurants that serve delicious and healthy meals for folks of all ages.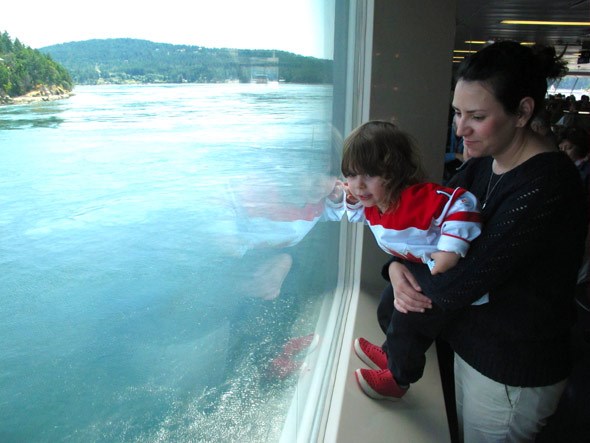 Ferry Secret #3: Again, not a secret - the route from Tsawassen to Victoria takes you through some of the most amazing scenery the Gulf Islands have to offer. Pretty much every seat in the place looks out onto this beauty, and there are multiple viewing decks outside. If there are whales or dolphins swimming by the ferry the day you are traveling, you will see them.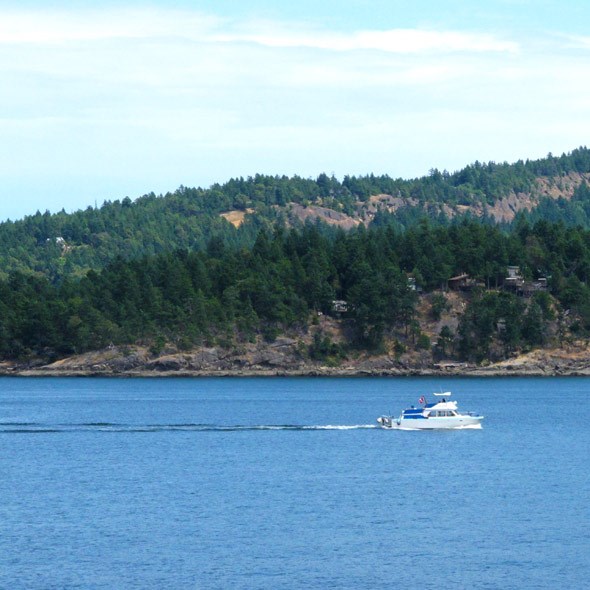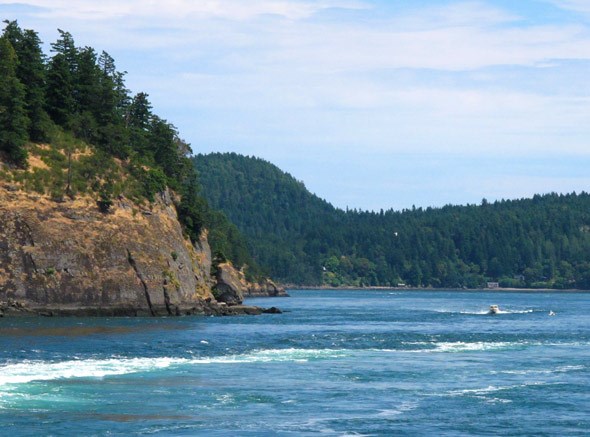 Ferry Secret #3: Okay, this one actually is kindof a secret. Going into The Seawest Lounge aboard the ferry to Victoria or Nanaimo is like upgrading to business class... for $12. The lounge is a private area where the price of admission includes Starbucks coffee, tea, juice, fresh pastries, local and national newspapers, popular magazines and... silence! I'm not sure that children aren't allowed but it's a business-type area where cell phone calls are discouraged and peace is promised. Which is to say, I left Arlo with his mother in the play area while I relaxed in the lounge.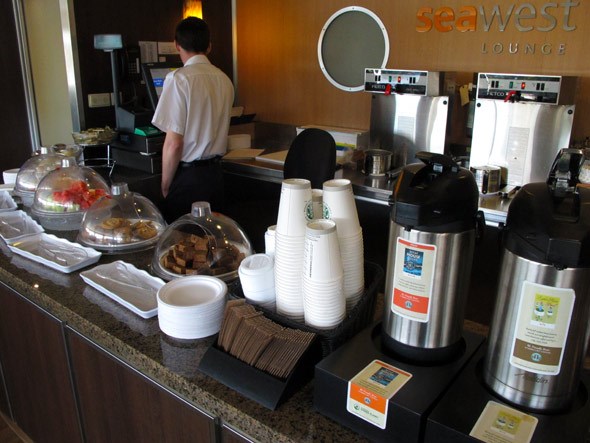 Seating in the Seawest Lounge.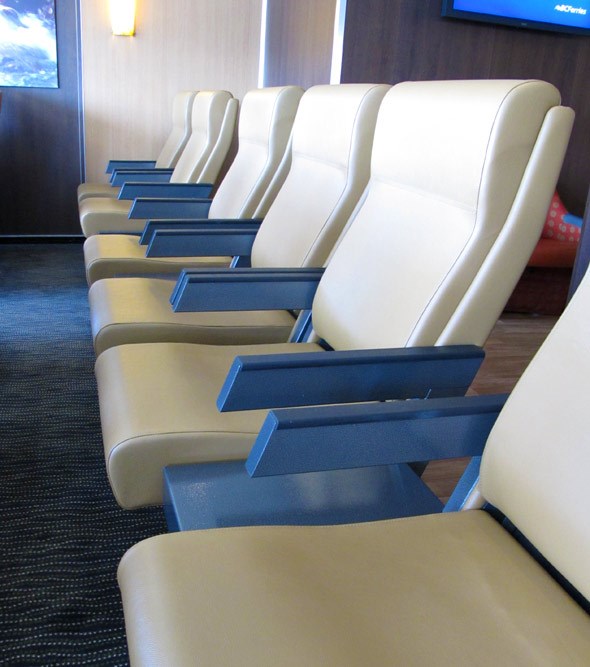 That little sign next to my coffee says "Keep quiet, stay off your cell phone in here and take it easy by enjoying the view!" in a nutshell.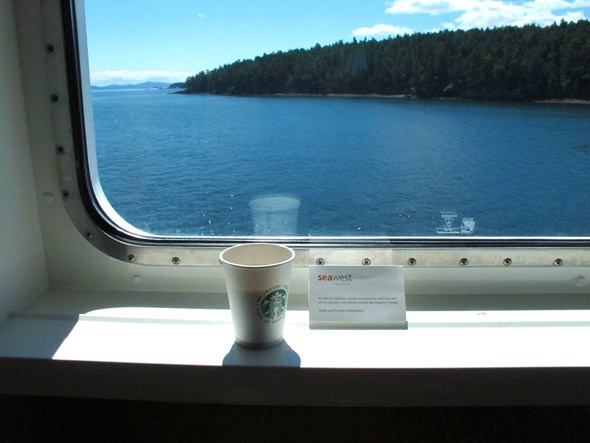 Learn more about BC Ferries on their web site, follow them on Twitter and like them on Facebook. And stay tuned for my next couple of travel posts about The Fairmont Empress.
FULL DISCLOSURE: BC Ferries provided us complimentary fare and admission to Seawest Lounge for our trip.