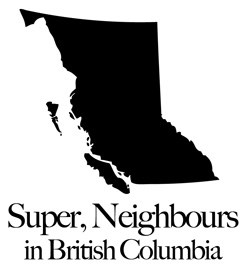 Welcome to the latest series of Super, Neighbours blog posts where we highlight incredible travel destinations in British Columbia!
A couple of weeks back my 3 year old son, Arlo, and I traveled up to Whistler and I shared THIS quick post about the first weekend that the mountain was open for skiing this season. When it comes to winter sports I'm nothing more than a casual observer (unless the "sport" is tobogganing or snowman building or shovelling the sidewalk, all which I do poorly) and with a toddler as my sidekick I couldn't even have my arm twisted to strap a snowboard on for the sake of delivering a sportier travel piece. So strap in to leisure, my friends! I'm taking you to Whistler simply to enjoy what's awesome about being there and staying at the Westin.
In PART 1 we drove up the Sea To Sky and as the title of this series might less-than-casually imply, the Westin Resort & Spa hosted us for our overnight stay.
Built on the last remaining mountainside site in Whistler, the resort opened its doors in April of 2000. Here's what it looks like as you pull up to it.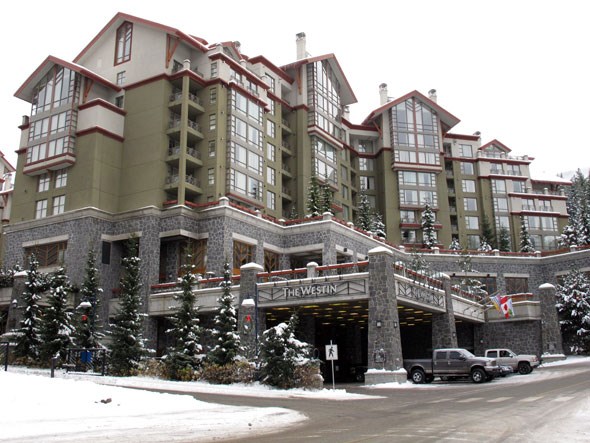 Last year every single one of their 419 suites were refurbished in a $10 million upgrade. Arlo's going to walk you through our suite, starting in the kitchen where he couldn't stop staring at the chilled chocolate milk that they had waiting for us on the counter in a bowl of ice...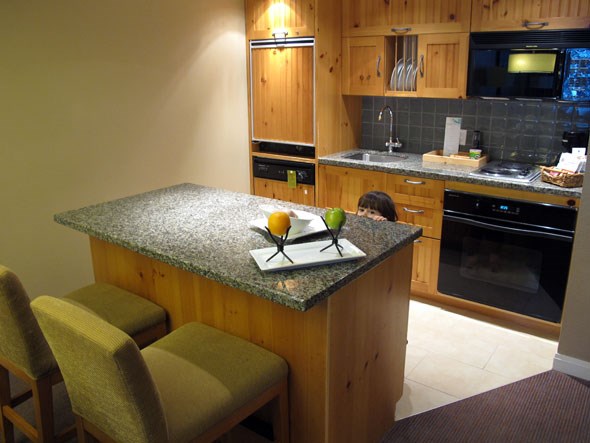 On to the dining room where we had a couple of ultra serious conversations over chocolate milk...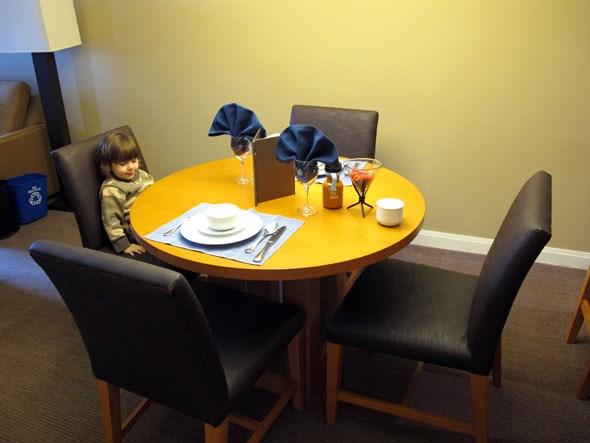 And into the living room where we shot THIS video of snow falling outside the window...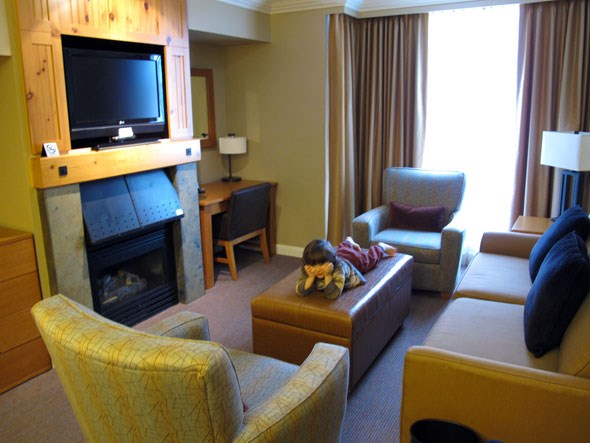 Pretty soon he was on the phone at the workstation calling room service demanding they send up toys...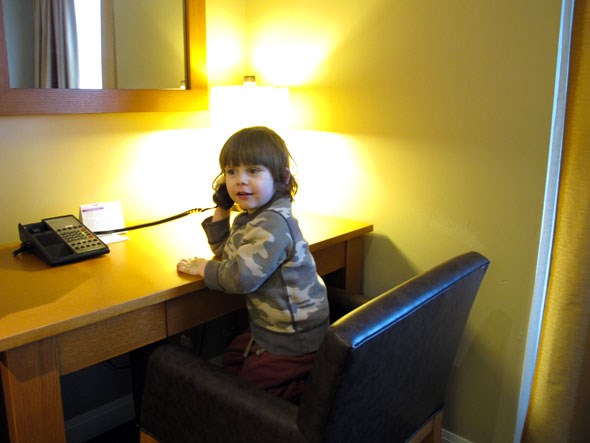 And then a quick jump test of one of the beds (it passed)...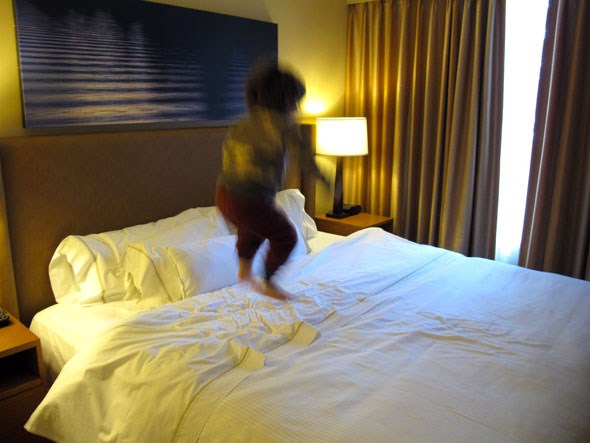 The last stop on our inspection tour was the balcony. Great view of the forest but we didn't spend much time out there due to the bone chilling cold...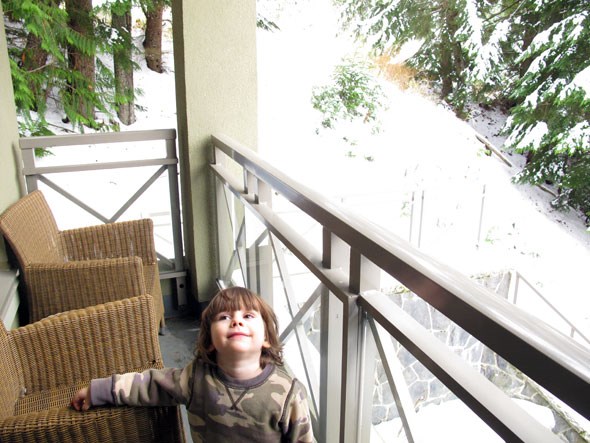 Beyond the rooms there was plenty to explore within the resort itself. This was shot inside the plaza level where there are a number of businesses and art galleries that serve the guests as well as anyone visiting the village.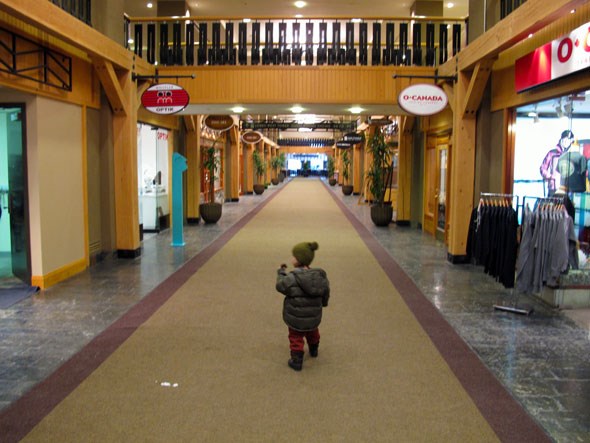 Next time we might hit the pool and the hot tub but on this trip my little dude and I were equipped for snow and snow only!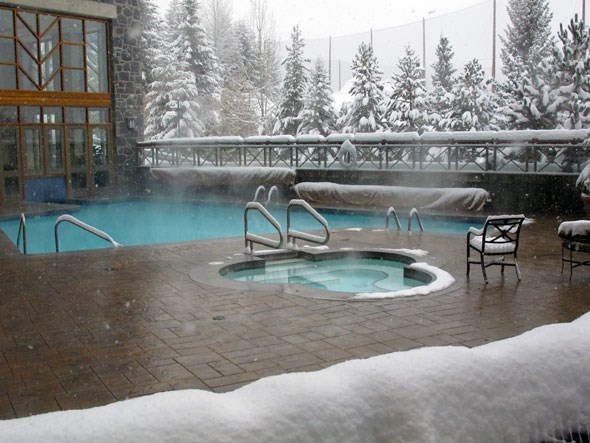 For the locals dirt on Whistler check out our sister site, WhisterIsAwesome.com. For my extended tourist look stay tuned here for Part 3 where I'll share our eating experiences at the Westin!