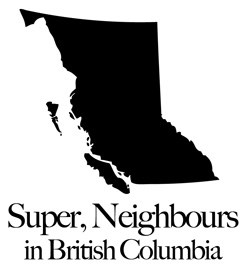 Welcome to the latest series of Super, Neighbours blog posts where we highlight incredible travel destinations in British Columbia!
A couple of weeks back my 3 year old son, Arlo, and I traveled up to Whistler and I shared THIS quick post about the first weekend that the mountain was open for skiing this season. When it comes to winter sports I'm nothing more than a casual observer (unless the "sport" is tobogganing or snowman building or shovelling the sidewalk, all which I do poorly) and with a toddler as my sidekick I couldn't even have my arm twisted to strap a snowboard on for the sake of delivering a sportier travel piece. So strap in to leisure, my friends! I'm taking you to Whistler simply to enjoy what's awesome about being there and staying at the Westin.
In PART 1 we drove up the Sea To Sky, in PART 2 we offered a tour of the room that the Westin Resort & Spa was kind enough to host us in. They also fed us some tasty meals while we were there, and that's the subject at hand today.
If you're going to stay at any Westin property you're definitely going to want to sign up as a Starwood Preferred Guest. Joining is free and is ripe with benefits, a rewards program, and fast online booking. Once you're signed up (you can register as you're checking in if you don't do it beforehand) one of the specials that the Westin Whistler participates in is the SPG Kids Pass. For an extra $25 per day, kids 12 years and under get all-inclusive access to a variety of dining options, including children's menus, buffets and beverages.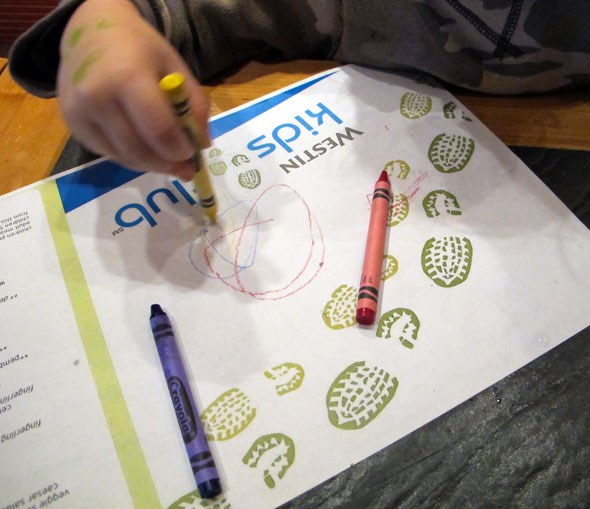 Arlo and I teamed up on attacking the lengthy breakfast buffet at the Aubergine Grill, steps away from the pool on the main level. I can't be certain but I would estimate that the buffet is around 50 feet long, offering anything you could possibly want or need for breakfast...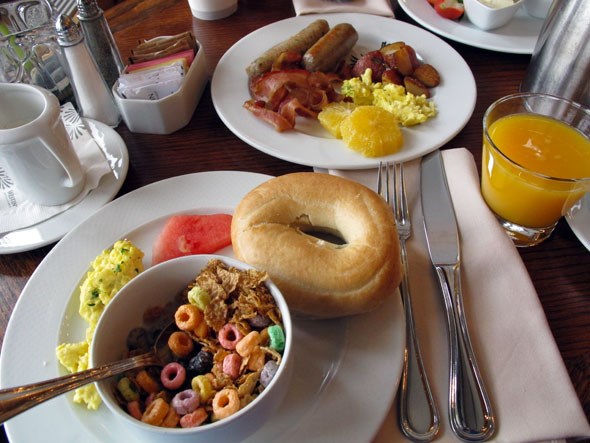 And there's a chance that while you're filling your plates one of the chefs might come up and ask your 3 year old "Can I make you something special?" to which your child will most certainly answer "Yes, please!" and then the chef will deliver something like these crazy chocolate chip pancakes to your table...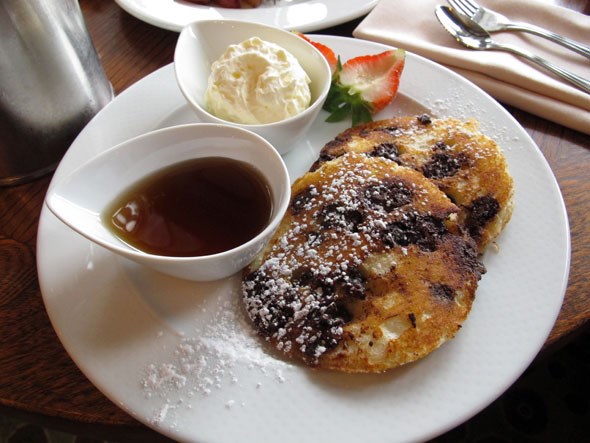 For lunch we ate sandwiches in the FireRock Lounge then returned to the Aubergine for dinner where Arlo had spaghetti and I had the night's special of steak and shrimp. Most excellent...

For a truly local look at Whistler check out our sister site, WhisterIsAwesome.com. For my outsider-looking-in vantage point stay tuned here for Part 4 where we head up to the Whistler peak!