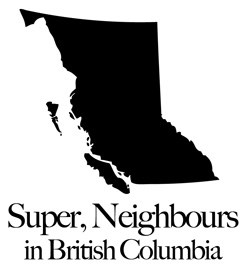 Welcome to the latest series of Super, Neighbours blog posts where we highlight incredible travel destinations in British Columbia!
A couple of weeks back my 3 year old son, Arlo, and I traveled up to Whistler and I shared THIS quick post about the first weekend that the mountain was open for skiing this season. When it comes to winter sports I'm nothing more than a casual observer (unless the "sport" is tobogganing or snowman building or shovelling the sidewalk, all which I do poorly) and with a toddler as my sidekick I couldn't even have my arm twisted to strap a snowboard on for the sake of delivering a sportier travel piece. So strap in to leisure, my friends! I'm taking you to Whistler simply to enjoy what's awesome about being there and staying at the Westin.
In PART 1 we drove up the Sea To Sky, in PART 2 we offered a tour of the room that the Westin Resort & Spa was kind enough to host us in and in PART 3 we shared our meal experiences.
If you're not interested in any of the stuff I've already shared. If you don't care about the room or the food or the beautiful drive up to Whistler then you must be one of those people who visits with the intention of participating in winter sports and it's heavy on your mind. I getcha. I'm not one of ya, but I getcha. So get this: the Westin Whistler is located right at the very base of the lift/gondola that takes you to the Whistler Peak. As in, you walk out your door, shuffle your skis or your board over about 100 feet and then you get your butt on there and you're taken to the top of the mountain.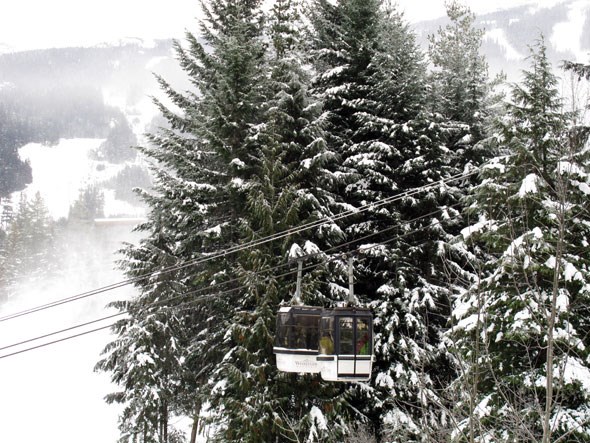 And if you don't own your own gear then on your way out the door of the resort is a rental place. Very convenient.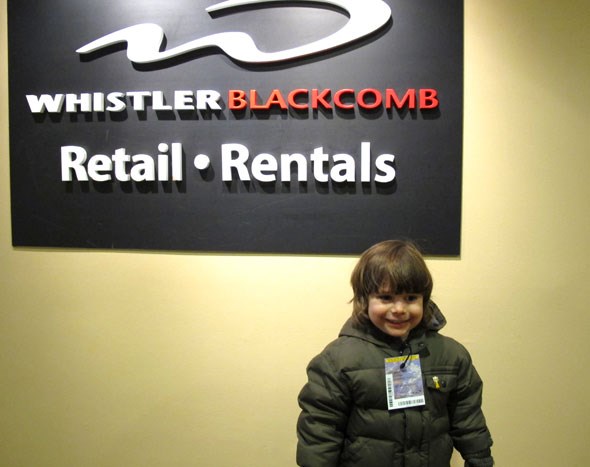 Once you get outside, near the bottom of the chair/gondola, there might be a snowmobile that you're probably not supposed to sit on. Ever. So don't sit on it unless you have a good excuse like you're a three year old.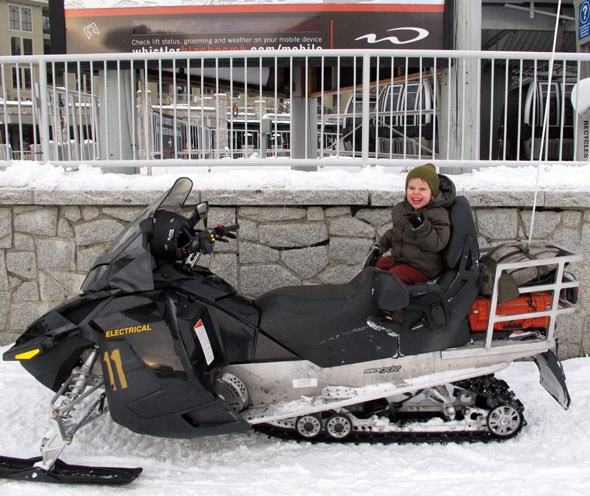 And if you're there on opening weekend like we were, flocks of snowmakers.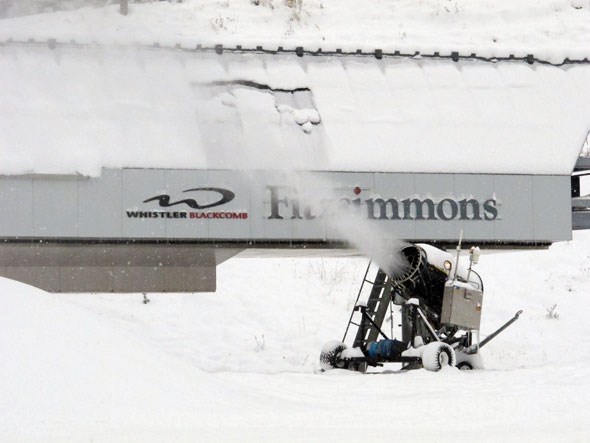 Then it's up, up, up! Whistler Blackcomb hooked us up with Sightseeing passes for the day so we could go up and down without getting cold.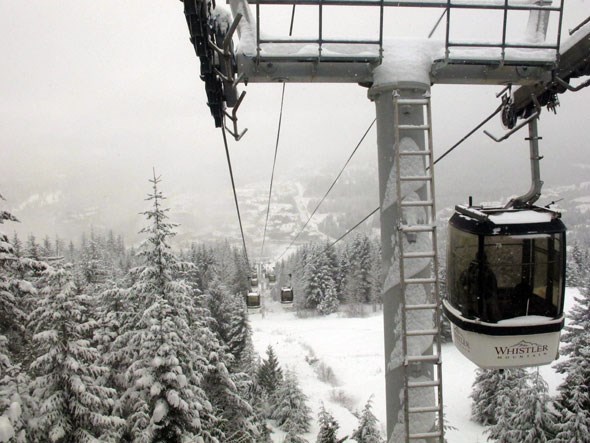 At the very peak of the mountain? More Olympic legacies for us tourists to enjoy, of course! If you're three years old then you drive a bobsled as if it has a steering wheel.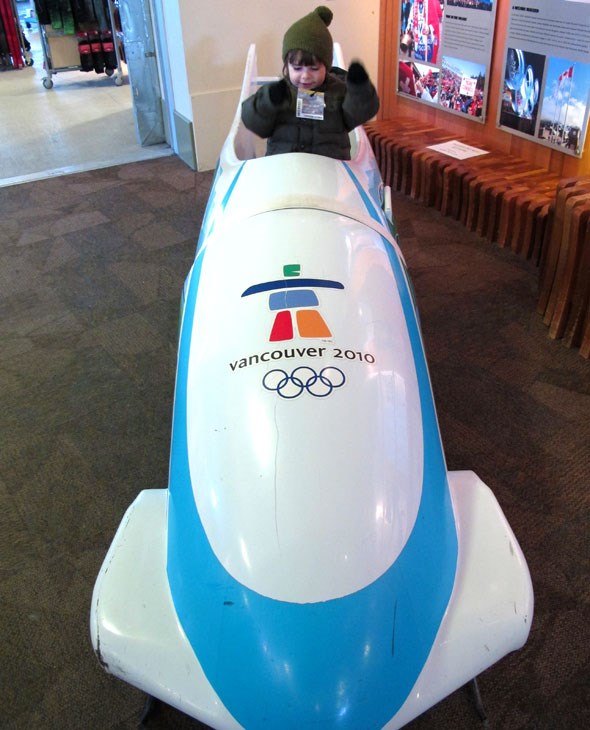 So that's it for this recent trip to Whistler to stay at the Westin. I hope you enjoyed it. For a truly local look at Whistler check out our sister site, WhisterIsAwesome.com!