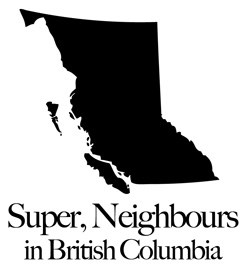 In last year's Georgia Straight BEST OF awards we took home an editor's pick for "Best Navel Gazing Web Site", and while our non-profit organization that supports our web site (Vancouver Is Awesome, Inc) is focused on celebrating all of the awesome things that make up our city one of those things is it's proximity to other awesome places. In this series of features entitled Super, Neighbours in British Columbia we take you on adventures to other BC locales that we think you should check out.
For this third edition we ventured over to Victoria, the capital city of British Columbia and one of my absolute favourite BC cities to visit for a weekend. While it's not typically known as a winter destination it seriously feels like a wonderland over there. Maybe it was the parade of Christmas boats, or all of the horse drawn carriages (which are there year round), or the ever-present influence of the Queen's (which I somehow find incredibly festive), but despite it being a little chilly we had an amazing trip.
We stayed at a great hotel which I'll tell you all about in the following posts, and we travelled from the mainland differently than we have in the past.
I've taken the ferry over to Vancouver Island countless times but this time we were lucky to be flown over by Helijet. For as little as $149 one way you can stack up a super fun experience onto an incredible view and top it off by getting over to the island in 35 minutes flat. Plus, you know how the ferry to Victoria docks way outside the city limits and you have to take a bus ride in or you are basically forced to drive your car over? The Heliport in Victoria is very close to the downtown core where you're likely staying, and that's where your helicopter touches down. It's been called the most walkable city in the country so it would make sense for you to walk off the Helijet into it. And if you don't want to walk a few blocks (or you have a lot of luggage) of course they have a shuttle waiting for you upon tour arrival.
You leave from Vancouver's Heliport, down by Canada Place...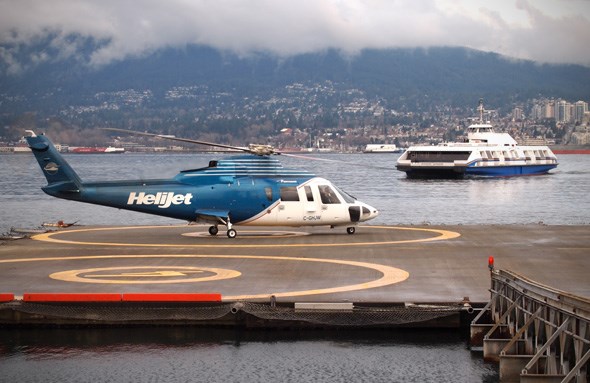 Your helicopter takes off and flies north...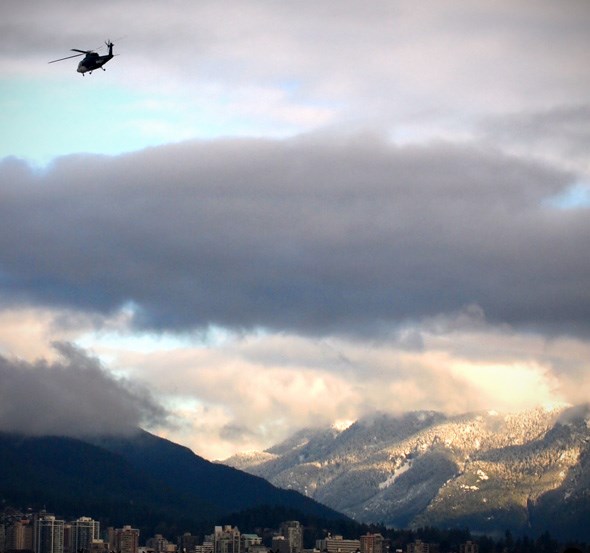 Then West, headed out of the Burrard inlet (this photo is actually looking East, as we were making the turn)...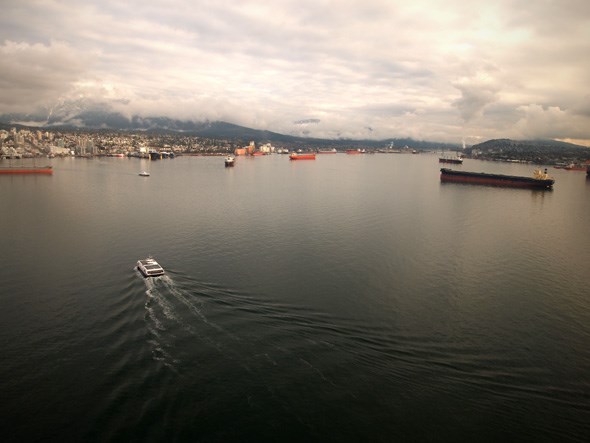 Over North Van's sulfur pile (or pile of Post-It notes, depending who you ask)...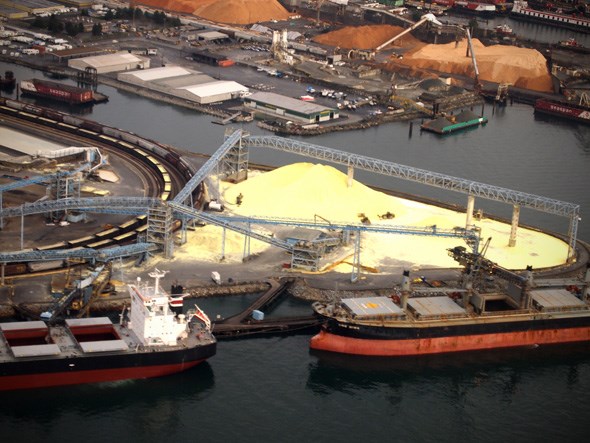 Over Lions Gate bridge...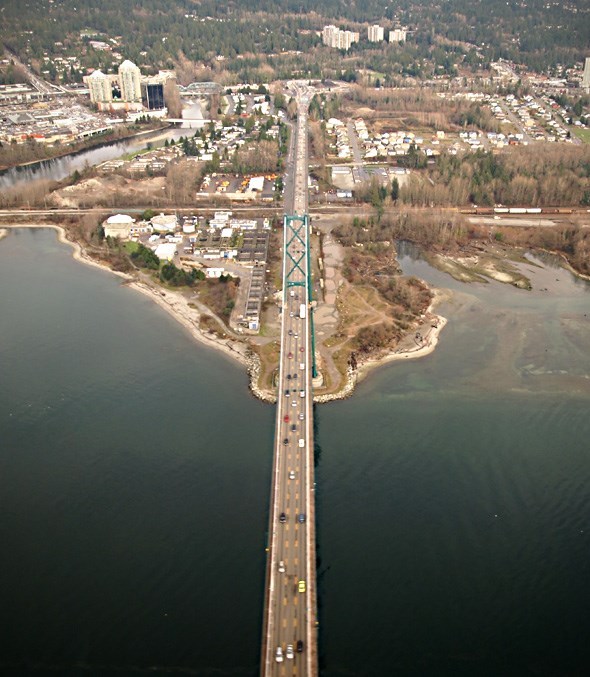 Past lighthouse park...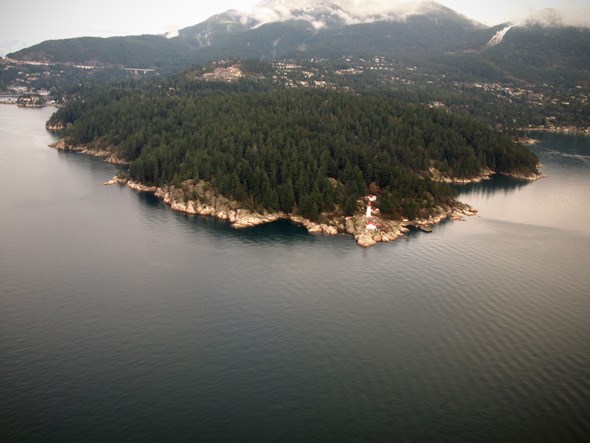 Then you cover a stretch of wide open water for a bit, dotted by small islands like this one below. We actually saw an Orca at one point but the photo didn't turn out, sorry...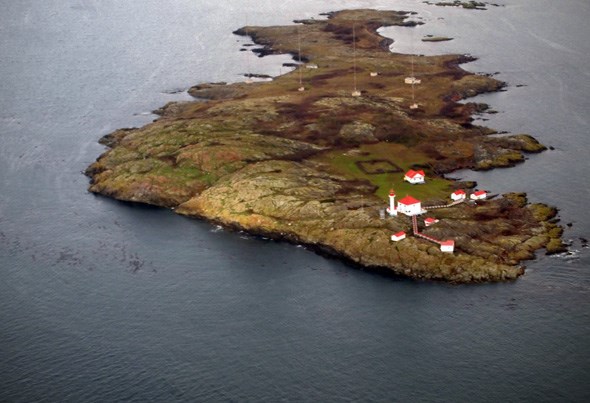 And then you land safely in Victoria Harbour...
I don't know that there's a better way to get to Victoria, and if you have the means I highly recommend flying over with Helijet. Learn more about them on their WEB SITE (if you're a student check out their $85 standby fares) and stay tuned for the next posts when we take you to a great hotel and the best museum I have ever stepped foot inside.