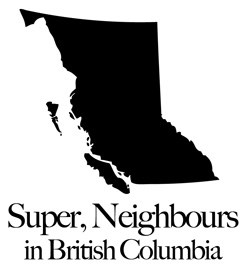 A couple years back in the Georgia Straight's BEST OF awards we took home an editor's pick for "Best Navel Gazing Web Site", and while our non-profit organization that supports our web site (Vancouver Is Awesome, Inc) is focused on celebrating all of the awesome things that make up our city one of those things is it's proximity to other awesome places. In this series of features entitled Super, Neighbours in British Columbia we take you on adventures to other BC locales that we think you should check out.
For this third edition we ventured over to Victoria, the capital city of British Columbia and one of my absolute favourite BC cities to visit for a weekend. While it's not typically known as a winter destination it seriously feels like a wonderland over there. Maybe it was the parade of Christmas boats, or all of the horse drawn carriages (which are there year round), or the ever-present influence of the Queen's (which I somehow find incredibly festive), but despite it being a little chilly we had an amazing trip.
And in my first Victoria post I took you on this Helijet trip, then I brought you into our room at The Inn at Laurel Point where we stayed, then showed you some of the food we ate in the hotel restaurant, Aura. In this third and final post about the hotel I'm taking you into a high level meeting with the most important person who works there!
His name is Cliff...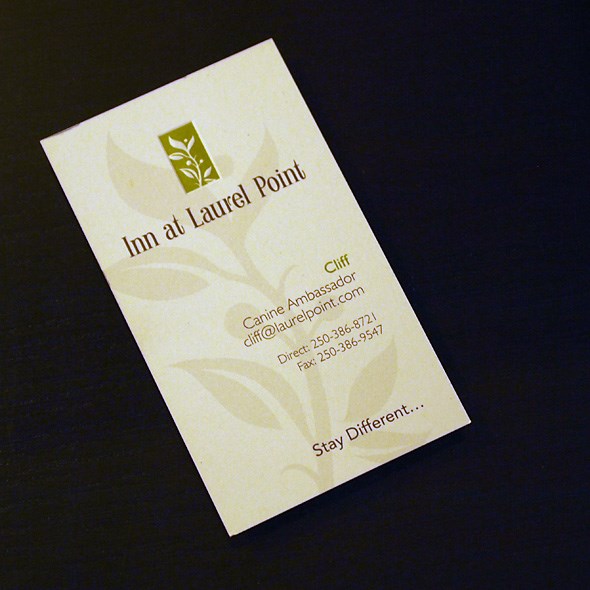 And he's a 7 month old chocolate lab! His job is to greet guests and act as an ambassador for the pet program they run.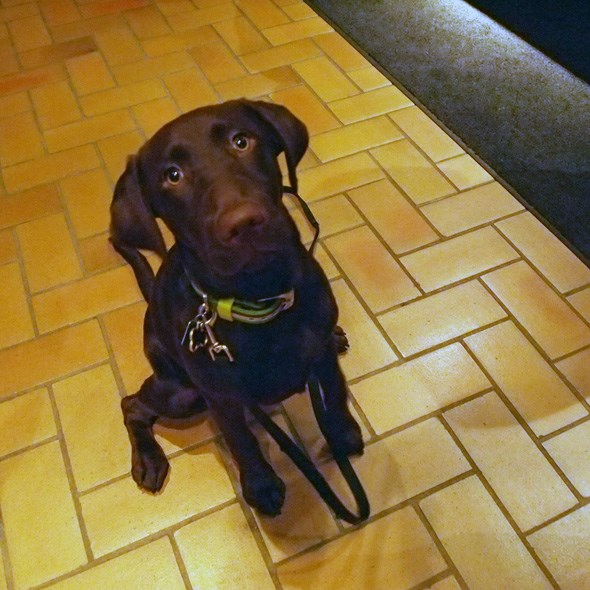 During our very serious meeting that we had, after I gave him a treat Cliff let me know that all of the pet friendly rooms at the Inn are located on the first floor for easy access to the sprawling lawns and the many trees to whiz on. He also let me know about their Pampered Pets Package which costs $50 for your entire stay of up to 6 nights. It includes a fleece sleeping mat, stainless steel dishes, treats, biodegradable poop bags, a paw towel and concierge visits to book grooming, pet sitting and walking appointments. You can upgrade to the Top Dog Program and get all of this as well as a mini chaise lounge for your pooch (I'm assuming it's a tiny version of the one I wrote about HERE?) as well as handmade treats.
The Inn at Laurel Point's food and beverage director, Chris Jones (pictured below), is Cliff's owner and he takes him home every night after each long day on the job. While this important canine "employee" is on duty all of the good folks who work at the hotel take care of him. When Cliff isn't greeting guests in the lobby (he really does greet each person who arrives while he's there, as he loves people) you'll find him napping in his bed or chasing a ball in the grass beyond the Inn's Japanese garden. My apologies to everybody else who works at the Inn at Laurel Point but Cliff is my favourite employee of the hotel. Actually, he's my favourite employee of any hotel I've ever stayed at. Ever.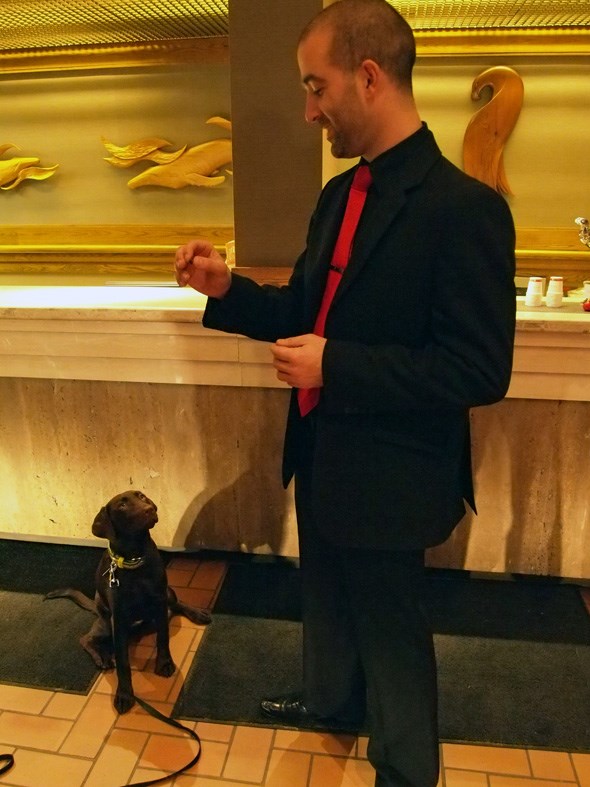 That's it for the three posts about our stay at The Inn at Laurel Point, stay tuned for a couple more posts in this series about visiting Victoria in the winter.