The Canada Is Awesome network has websites and social media extensions in Vancouver, Squamish, Calgary and Toronto, with many more on the horizon. Our goal is simple: we let people know about all of the awesome things that make their Canadian cities great, despite the bad. I'm the founder of this network and each week in this What's Awesome post I bring you the top stories from each of our properties, giving you access to the best of our content all in one place.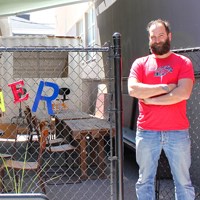 Container Bar: Reimagining an Unused Alleyway
The Container Bar is an awesome project, by Winebar Kensington & Brasserie, to bring back Kensington's funky character and to utilize unused alley space.  The great thing is, the project doesn't take away from current sidewalks or street life, but adds value to an alleyway that was often scattered with garbage. The bar will help liven the Kensington summer street life, bringing together the community in a eco-friendly, unique space.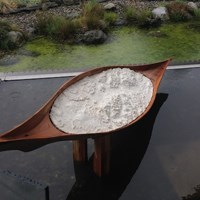 Squamish Scene: Salish Sea Lab
This year, Squamish became the first municipality outside of Metro Vancouver to become part of the Vancouver Biennale – a major cultural win for our town. Things officially kicked off earlier this spring when we welcomed Brazilian artist Hugo Franca, who transformed fallen and condemned trees into sculpture and furniture for public beaches and parks in Squamish and Vancouver.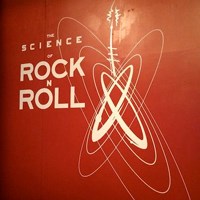 The Playground: Science ROCKS!
While you and your kids are getting ready for the summer make sure you set aside some time to check out the Ontario Science Centre's newest exhibition! Get ready to rock on at The Science of Rock 'N' Roll  where art and science in music converge. Experience how advances in science and technology have revolutionized music, from the way we make, listen, experience and share music.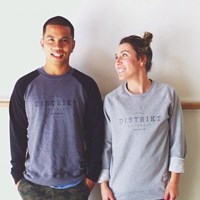 These Two People Are Making Vancouver WAY More Awesome
When the opportunity was given to profile people who have it in their nature to care, two names immediately came to mind: Alex Mazerolle and Jian Pablico. If you're not familiar with all the awesome they do for the community and youth, let me familiarize you with their endeavours. Alex is the founder of Girlvana Yoga, an organization that empowers young girls through yoga, meditation, and healthy eating. Jian began Vars/ty Initiative to empower youth in community, athletics, and life. Together they joined forces to create Distrikt Movement, a place that is so much more than a fitness studio.
Be sure to check back every week to see what's going on with Canada Is Awesome