The Canada Is Awesome network has websites and social media extensions in Vancouver, Squamish, Calgary and Toronto, with many more on the horizon. Our goal is simple: we let people know about all of the awesome things that make their Canadian cities great, despite the bad. I'm the founder of this network and each week in this What's Awesome post I bring you the top stories from each of our properties, giving you access to the best of our content all in one place.

Field Stone Fruit Wines: Alberta's First Cottage Winery
In my last article I talked about travelling to British Columbia to experience the many vineyards located in the interior. What I didn't know at the time was that one of Canada's most successful fruit wineries is located here in Alberta. Field Stone Fruit Wines was established in July of 2005 as Alberta's first cottage winery. Located just outside of Strathmore, it's a short drive for Calgarians that want to check out what this fruit winery has to offer.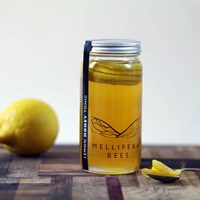 Night Market at the Park Returns to Downtown Squamish: Here's What You'll Find
Thinking of hanging around town this weekend? The second annual Night Market at the Park is back and you won't want to miss it. This is the once-a-year outdoor market and official kickoff to the District of Squamish Downtown Squamish Summer Series of free community events happening every weekend throughout the month of August.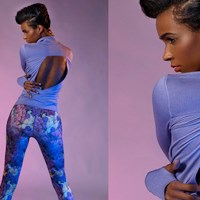 The Inseam Series - Get Fit Fashion
Titika Active Wear is bridging the wardrobe gap between working out and going out. The Canadian active wear line has developed fashionable transition pieces to comfortably take you from a workout class, to a night out on the town. Chic detailing embellish the brand with vegan leather, embroidery, lace and cutouts to create a more feminine silhouette in active wear.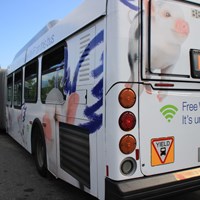 Free Wi-fi on Vancouver Buses Right Now
Three Metro Vancouver buses left their stations today equipped with FREE Wi-Fi for passengers thanks to TELUS and a pilot program they're rolling out! This is the first time this kind of service has been offered on public transit in Western Canada.
Be sure to check back every week to see what's going on with Canada Is Awesome