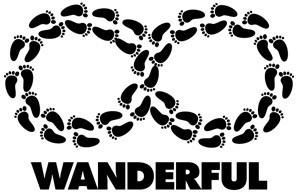 Wanderful is an ongoing feature where each week I throw a hypothetical dart at the Vancouver map and travel there – by foot or by transit, and attempt to capture some of the cool and interesting small details that make that particular neighborhood unique and special. From sidewalks to back alleys, gardens to graffiti, I'll become a wandering tourist in my own backyard. Armed with only a camera and very little natural sense of direction, it's an journey of modest proportions, and an opportunity to see more of what makes this city AWESOME!
For Day 2 of the Wanderful project, I head east. Ever notice how once you live in a city for so long, your feet become accustomed to operating on autopilot? They seek out common routes to get you to your destination in the quickest, most straightforward way possible. I notice this because I have been to East Van a thousand times before, yet I always find myself on either Main Street, or Commercial Drive. I head to a restaurant or visit a few stores, then head home again. But not today! After stepping off the bus, I move down Commercial Drive and then abruptly steer myself down an interesting side alley. I need to get off my beaten path and discover somewhere new, ASAP!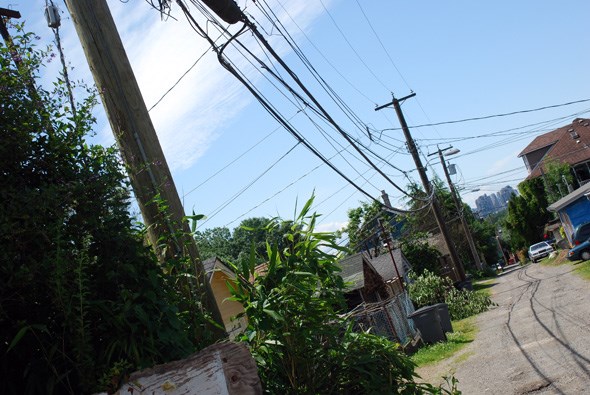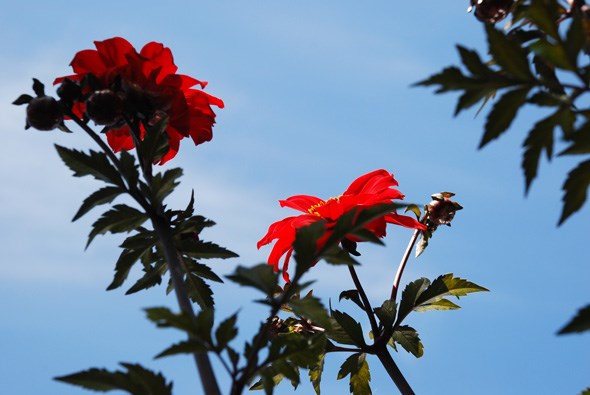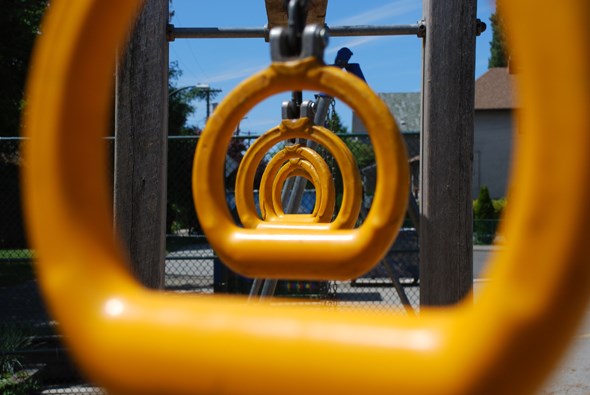 Taking a left down 7th Avenue I am immediately struck by just how lushly green this neighbourhood is; green and gorgeous, with huge Elms cascading over the character-house laden street, like a giant jungle canopy. And out of every corner, bright gardens burst with flowers. There is a mindful randomness about this place that I love. The houses and yards are obviously well cared for and appreciated. I find happiness in the house exteriors... painted in every colour imaginable. Somehow they all work together to make a watercolour palette of a neighbourhood. You can't imagine one without the others – they are a matched set – each complimenting the next, working together to create the whole.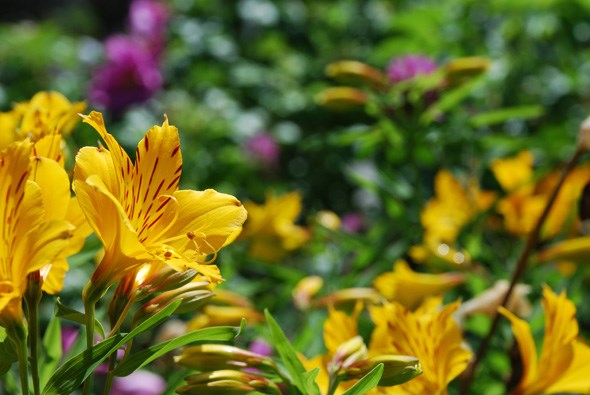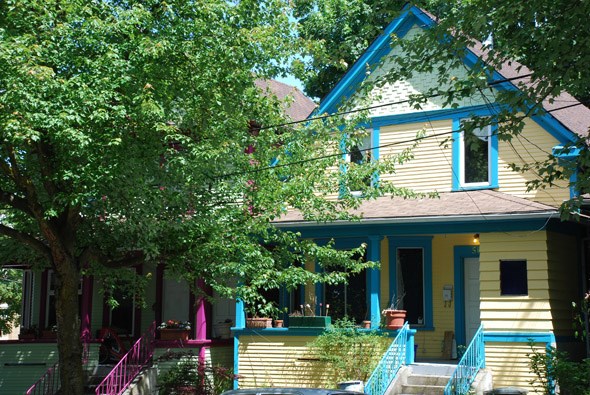 I feel a little like I'm following a trail of photographic breadcrumbs – each one steering me toward another. A child's swing hangs from a giant tree; cats lounge about in stripes of sunlight, waiting patiently for appreciative passersby; signs attached to Elm trees proclaiming that each has been saved, or need to be.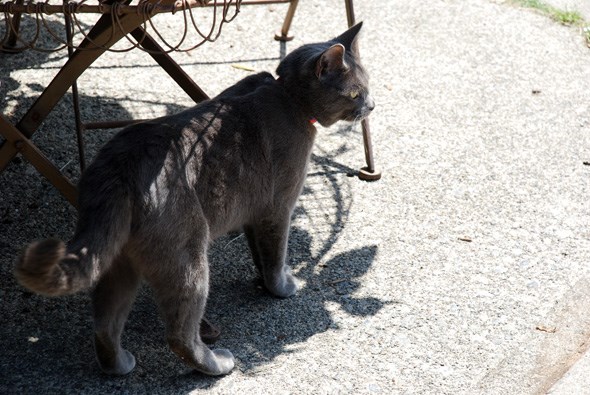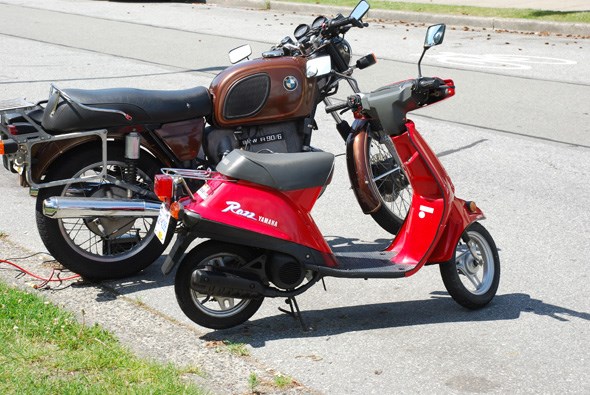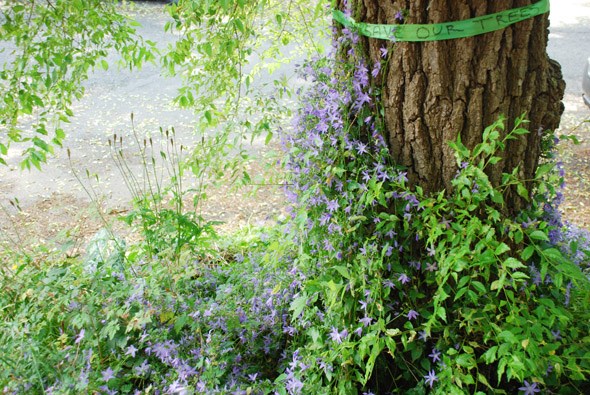 During my 2 hour 41 minute saunter down Victoria Drive, 3 people said hello to me. THREE. I can count on one hand the number of people who have said hello to me in my own neighbourhood, in the entirety of my years living there. It was amazing! My mood instantly brightened (this was saying a lot, because it was already a gorgeously sunny day). Had I begun this project when I was hunting for a new place to live a few months ago, I would absolutely have scooped up a place in this 'hood, without a moment of hesitation.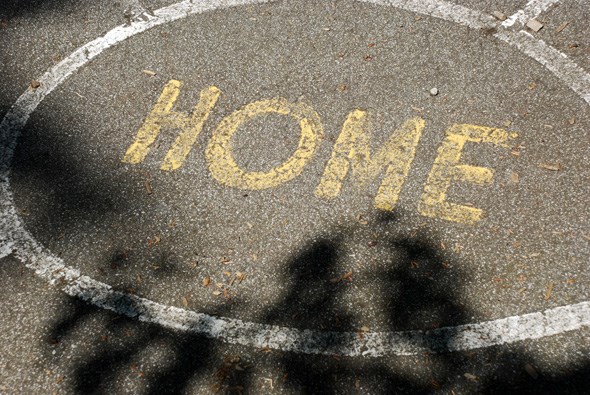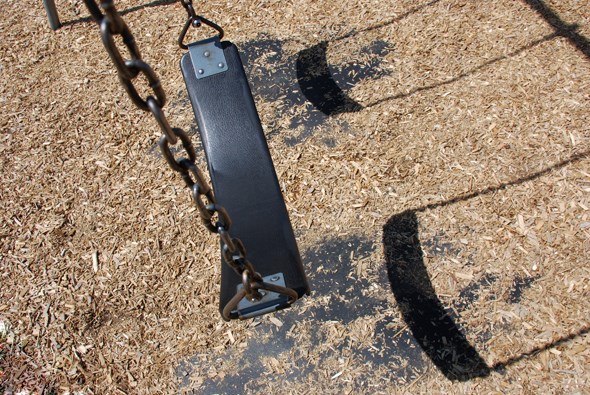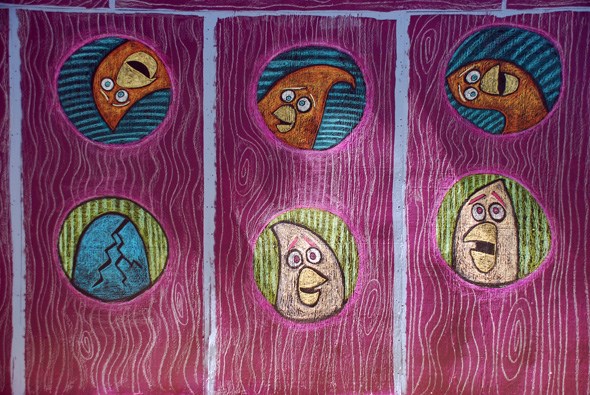 My laundry list of delightful encounters while wandering down Victoria Drive: parks everywhere with giant playgrounds, community gardens with neatly divided plots, cute old Italian men congregating on benches, beautiful murals painted on sides of buildings, cats and dogs making friends on sidewalks, a pink VW bus parked on the side of street, a bike with a basket in someone's front yard turned into a flower planter. And everywhere I go there is friendliness, warmth, community.  More than I've experienced in any other part of Vancouver, so far; but the project is only just beginning.