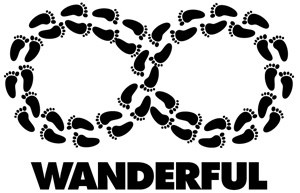 Wanderful is an ongoing feature where each week I throw a hypothetical dart at the Vancouver map and travel there – by foot or by transit, and attempt to capture some of the cool and interesting small details that make that particular neighborhood unique and special. From sidewalks to back alleys, gardens to graffiti, I'll become a wandering tourist in my own backyard. Armed with only a camera and very little natural sense of direction, it's an journey of modest proportions, and an opportunity to see more of what makes this city AWESOME!
I hadn't been standing in the community garden at the bottom of 1st & Wylie for more than 20 seconds when a friendly couple who were tending a robust plot of vegetables asked me if I would like to have some lettuce. I was a bit taken aback by their offer – so nice! We chatted briefly about the sunshine and gardening, and they told me a bit about the area, and how they had tried for so long to get this little communal space (tucked alongside the Cambie Street bridge) to build this incredible garden. Rows of handsome wooden planters surrounded by gigantic cranes building a community, shadowed by the looming bridge. This is just another great example of one of the hidden gems in this city, and how the efforts of a small bunch of people working together can create something quietly amazing. Had my intention not been on exploring for several hours, I probably would have taken them up on their generous lettuce offer. But as it stood, it was tough juggling what I already had, without adding salad to the mix.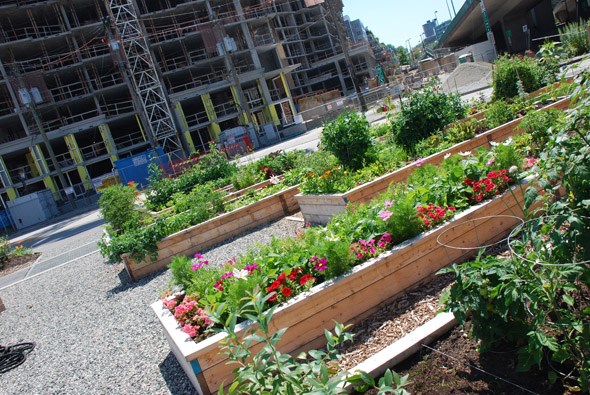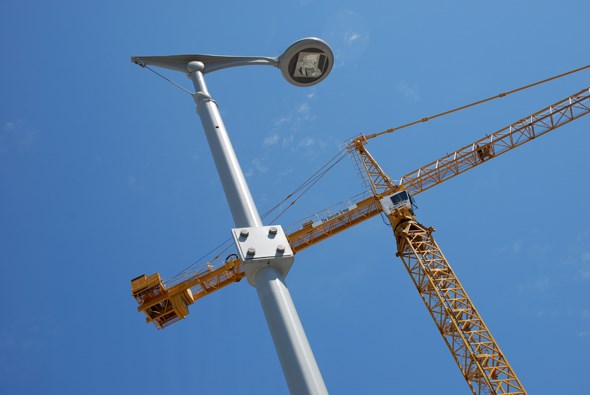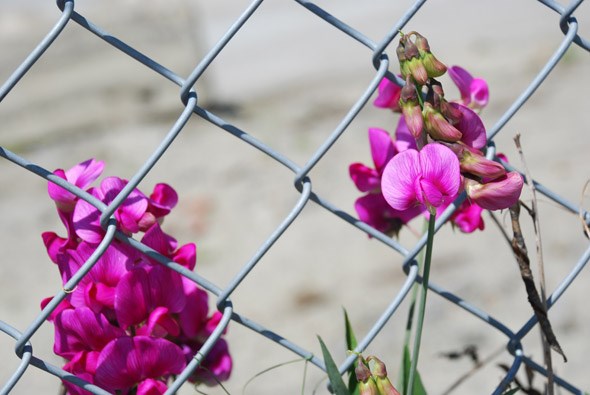 This is definitely an area in transition, but it's starting to really show potential as a community. There is an odd mix of semi-abandoned buildings and newly built structures in progress, many of which incorporate pre-existing brickwork facades. As I wander I see barbed wire with vines of wild flowers and blackberries, and empty lots with congregations of seagulls. But just a little further down, it all opens up – into arguably one of the most beautiful and interesting parts of the seawall. Rolling hills of park, flanked with ponds of ducks and lily pads, a giant metal pipe made into an artistic secret crossing. And benches everywhere, more benches and tables and random chairs than you could ever imagine – the perfect place for an impromptu picnic by the water.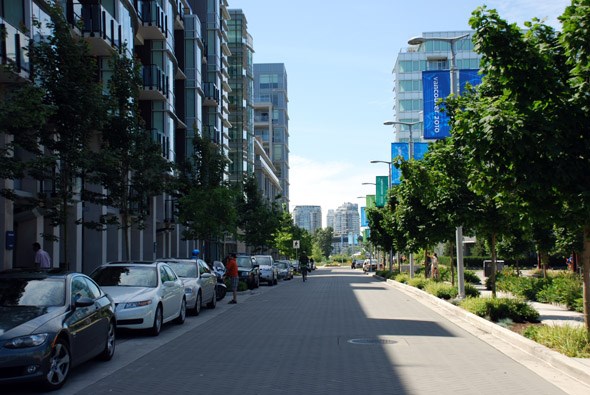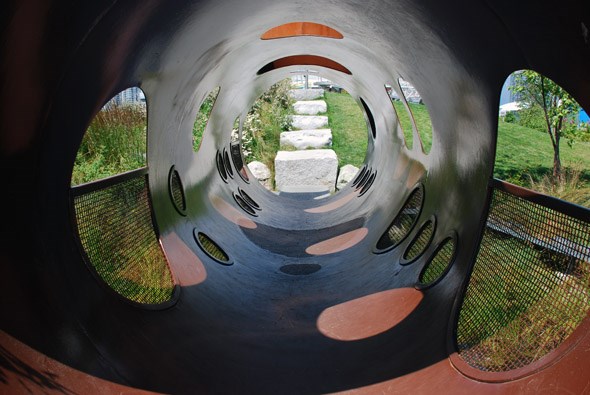 The trigger for my journey to this place on this particular day was a conversation I had had with friends a few evenings earlier over raspberry beers in the backyard. We were discussing Olympic Village and how it had so many interesting pieces of public art (oh hello, GIANT BIRDS), and spaces to kick back and relax... to just read a book or enjoy the view. It's a pretty unique spot in this city.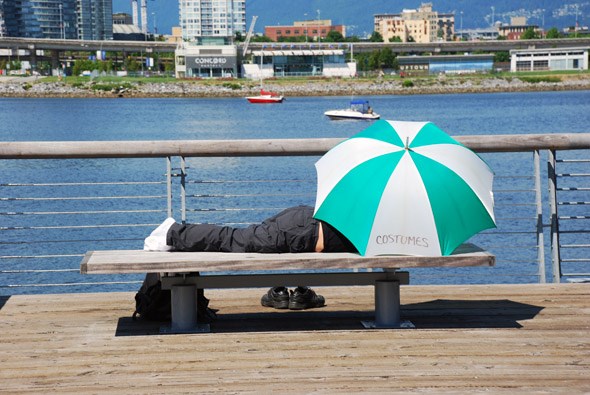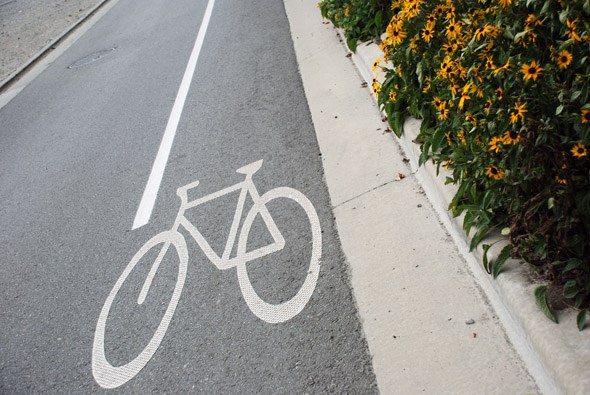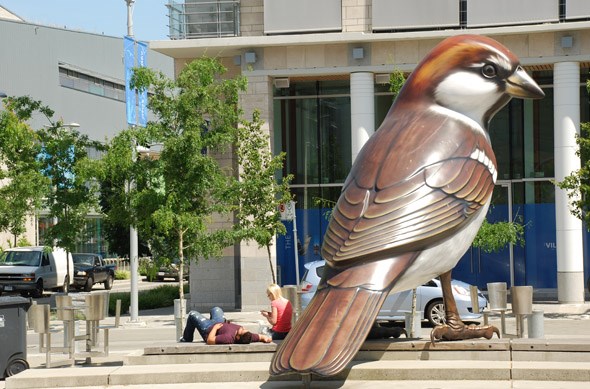 On this day I witnessed 3 separate wedding parties. It is a beautiful backdrop for pictures, and the bluebird Vancouver day wasn't hurting things either (a bit too few and far between so far this summer). The roads and pathways are divided between pedestrians and cyclists, and it was so busy that I would often have to wait a little for the large number of bikes to pass by before I could hurriedly cross from one side to the other. Being run down by a herd of stealthy roller bladers would probably be an embarrassing (albeit slightly humorous) way to go. Groups of tourists lined the street, checking out the grassroots community projects, like a giant row of herbs planted in individual paper cups along the fence-line. It was really quite beautiful. The geese tended to agree with my observation.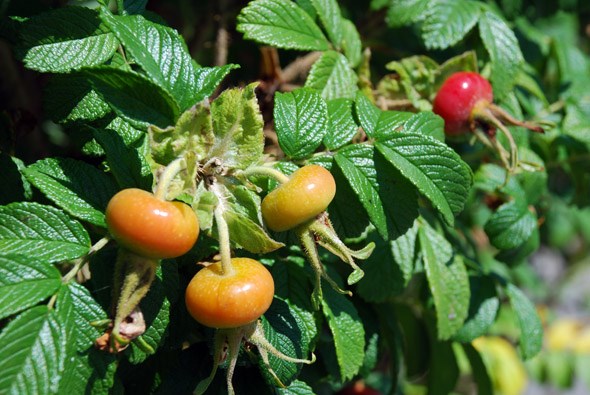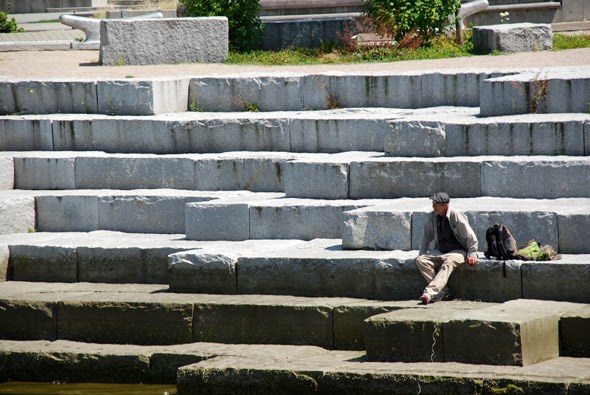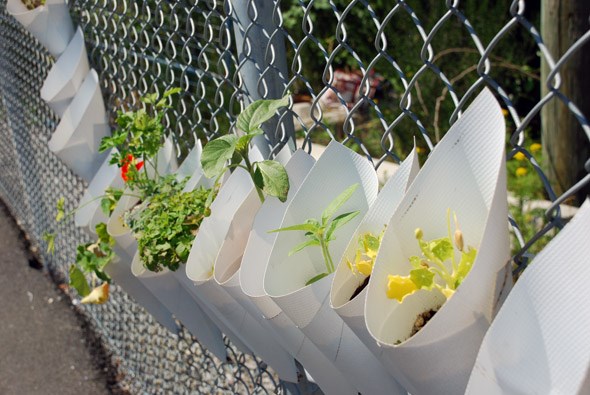 One thing I think is pretty awesome about this place is that people are encouraged to stop and just hang out. There are metal swivel chairs on the seawall and reclining lounge chairs facing Science World... and from every vantage point I stopped at, there is a gorgeous view. Kayakers, sailboats, aquabuses all share the same waterway – like a choreographed dance if you care to watch it long enough.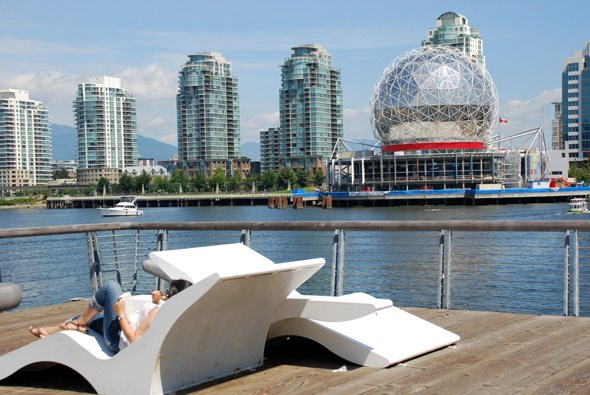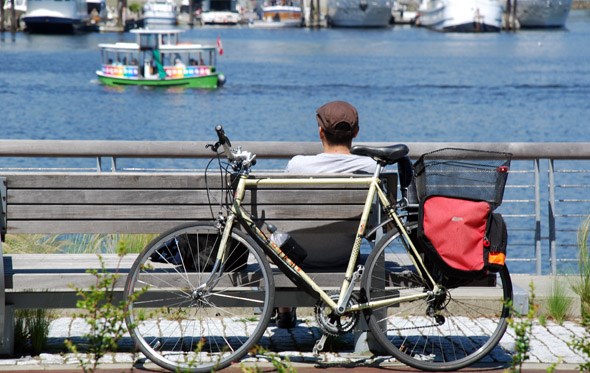 After almost 3 hours of wandering from the Cambie Bridge to Science World I got a new appreciation for the liveability of this place (and a fairly lobster-esque sunburn). I think that in the next year or so it's really going to turn into a beautifully vibrant neighbourhood, once it fills out a little. On my way out I stopped at the village liquor store to buy some tangerine wheat ale and some chocolate cherry porter – which sound almost too indulgent to bust into. I think I will save them for a special occasion... like a balmy Tuesday evening.