Travellers hoping to score domestic or transborder deals out of the Lower Mainland have numerous options to take advantage of through WestJet right now.
As part of its annual Black Friday sale, Canada's second-largest airline is offering domestic flights for $99 or less, transborder flights to the United States for $149 or less, and flights to Mexico and the Caribbean for $199 or less. WestJet Vacations packages are also included in the sale.
The sale is valid on travel between Nov. 22 to June 30, 2023, on wholly WestJet-operated flights (this means there can't be a "codeshare" with another airline) in all fare classes. There are no blackout dates and the sale ends on Nov. 27 at 10:59 p.m.
You can use WestJet's price calendar to scroll through the cheapest dates, which are indicated with little yellow tickets. Keep in mind that the lower fare classes are non-refundable and don't include baggage.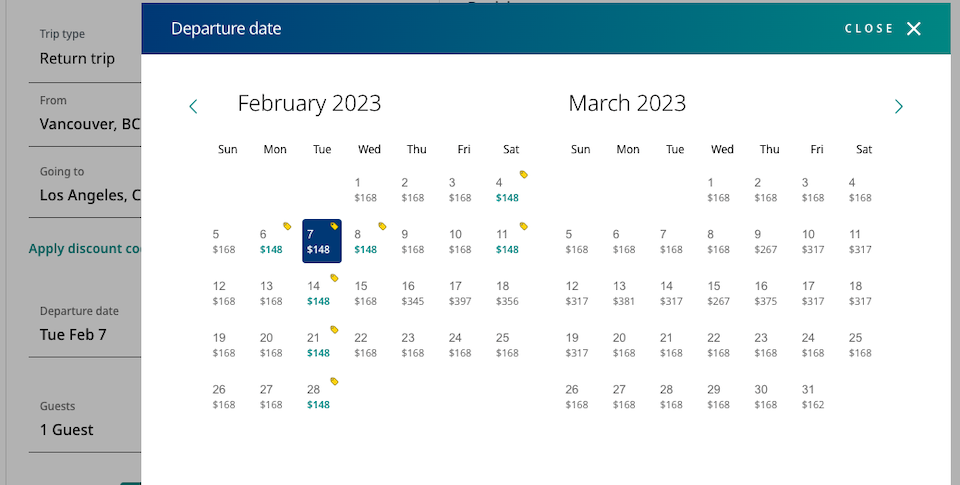 There are numerous low-cost options for domestic travel, such as return, direct service from Vancouver International Airport (YVR) to Lester B. Pearson (YYZ) airport for $268.31 including all taxes and fees in February 2023.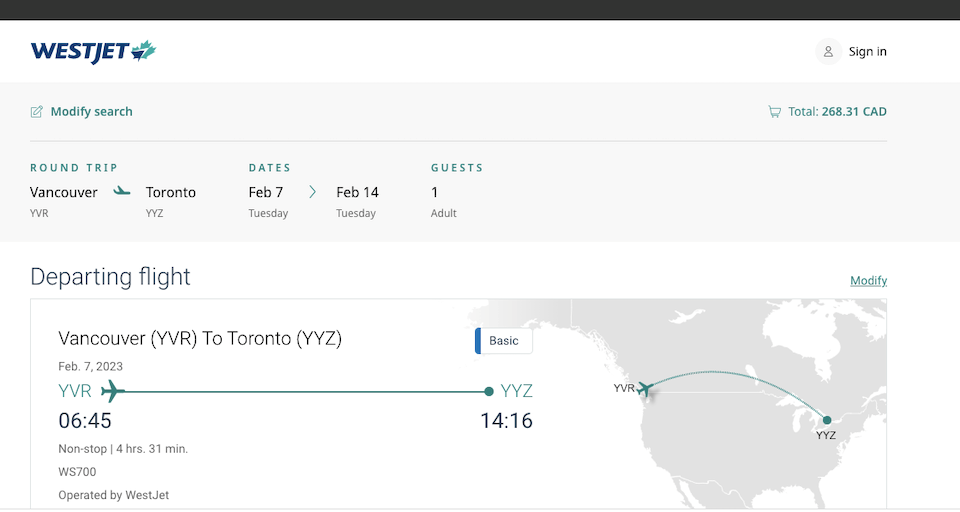 Additionally, Vancouverites can travel south of the border to several popular destinations for under $300 round-trip. For example, a return ticket from YVR to Los Angeles International Airport (LAX) costs $253.28 including all taxes and fees.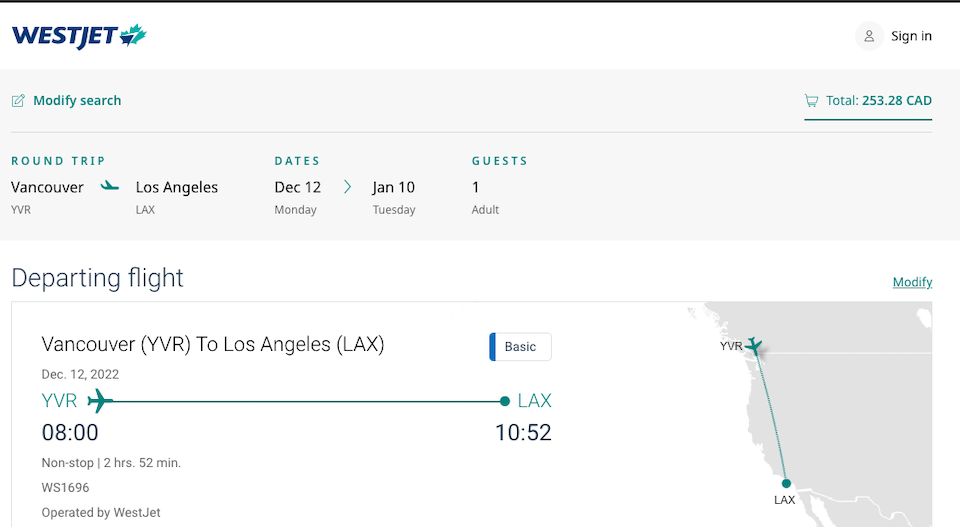 Find out more information about Black Friday travel deals with WestJet.