The Canada Is Awesome network has websites and social media extensions in Vancouver, Whistler, Calgary and Toronto, with many more on the horizon. Our goal is simple: we let people know about all of the awesome things that make their Canadian cities great, despite the bad. I'm the founder of this network and each week in this What's Awesome post I bring you the top stories from each of our properties, giving you access to the best of our content all in one place.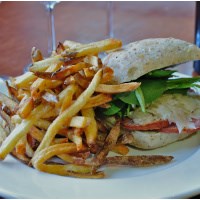 Feed Someone in Need by Dining Out MealShare
Mealshare is a great charity concept that makes dining out an awesome thing to do. Working with partner restaurants around the city, certain menu items at each location are designated as "Mealshare" items. When a patron like you or me orders this item, the restaurant will automatically make a donation to Mealshare.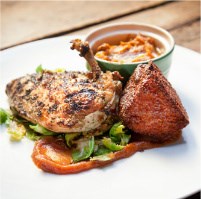 Ocean Wise Chef Profile Brad Long of Cafe Belong & Belong Catering
Toronto Is Awesome is a proud supporter of Vancouver Aquarium's Ocean Wise™ program, created in 2005 to address overfishing, the single biggest threat facing our oceans today. What started as a local conservation initiative has grown into a nation-wide program with over 525 partners spanning coast to coast. In this series we introduce you to some of these Ocean Wise ambassadors in the Greater Toronto Area. Meet: Brad Long, Chef / Owner, Café Belong & Belong Catering 
Your own little castle on Nita Lake in Whistler
I don't suppose we could've chosen a better weekend to head up to Whistler than this past one, as the resort municipality experienced an insane snowfall (more than two feet) over the span of our trip. We'll get to the winter activities in the next post but for now it's all about the accommodations at Nita Lake Lodge.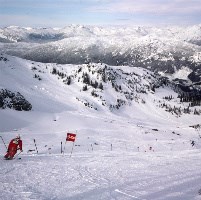 Peak to Valley Race & Fundraiser
This year marks the 30th anniversary of the Peak to Valley race, taking place January 31st and February 1st 2014.
The Peak to Valley race is a very unique race that has a definite place in Whistler's history. The brainchild of legendary ski-racer, Dave Murray, the race starts at the (almost) top of Whistler Mountain at the Saddle and finishes at Creekside.
Be sure to check back every week to see what's going on with Canada Is Awesome