The Canada Is Awesome network has websites and social media extensions in Vancouver, Whistler, Calgary and Toronto, with many more on the horizon. Our goal is simple: we let people know about all of the awesome things that make their Canadian cities great, despite the bad. I'm the founder of this network and each week in this What's Awesome post I bring you the top stories from each of our properties, giving you access to the best of our content all in one place.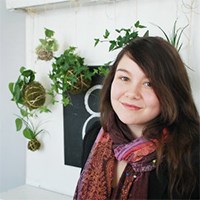 Taking in Ethical Elegance at Willow & Whimsy
Jessica Fremont is bringing the atmosphere of high-end London floral boutiques home to Calgary — with a twist. She opened up her first entrepreneurial endeavour, Willow & Whimsy, which looks like it was plucked from a movie set the likes of My Fair Lady — you know, the flower shop Eliza Doolittle wants to work in. The only difference is, Fremont is keen to ensure the flowers she stocks the shelves with are ethically grown and the producers she chooses use environmentally conscious practices.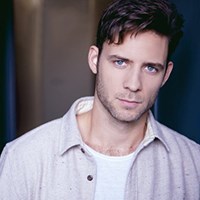 REEL Talk: Steve Lund goes geek. A bit.
Chatting with Canadian actors is always a lot of fun for me. They're quirky and just generally excited to be part of the television and film industry, especially in Toronto.  In many ways, actor Steve Lund is similar to this crowd but in many more ways, also really different from it. He loves movies but also has a huge interest in music, talking about his favourite musicians and concerts.  While dedicated to his craft, he has a wicked sense of humour doused with a little mischief.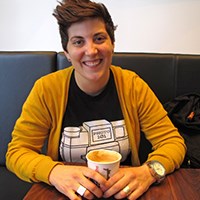 500 Coffees #64 – Leah Gregg (@LeahGregg)
Meet Leah Gregg. One of the most compassionate, caring, and driven people I've had the pleasure of meeting over the years. Leah is, again, someone who was not a stranger to me before we met for coffee but simply someone I really thought you should meet.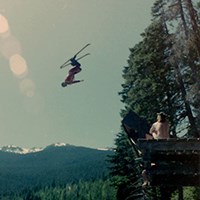 Summers at Lost Lake are known today for their mild diversions of picnicking, sunbathing, and paddling in inflatable Explorer 200 boats. But during the late '70s to early '80s the lake was home to Whistler's "Summer Air Ramp" – a ski jump that launched aerialists high into the air and then deep into the water, allowing them to practice their somersaults and twists in the off-season.
Be sure to check back every week to see what's going on with Canada Is Awesome