In my last post in this On the Road series I gave you 7 Reasons You Should Go Camping this Fall. As I tend to be one who takes their own advice, after I wrote that piece I headed out to a spot near Harrison Mills with my son for an overnight father and son adventure.
Elbow Lake is a small body of water just a couple kilometres up a dirt road, right off Highway 7. Roughly 2 hours from downtown Vancouver, easily accessible by any car, it's only got a couple of campsites and we were lucky to snag one of them. We brought out the lawn chairs and set up some targets to shoot with our bb gun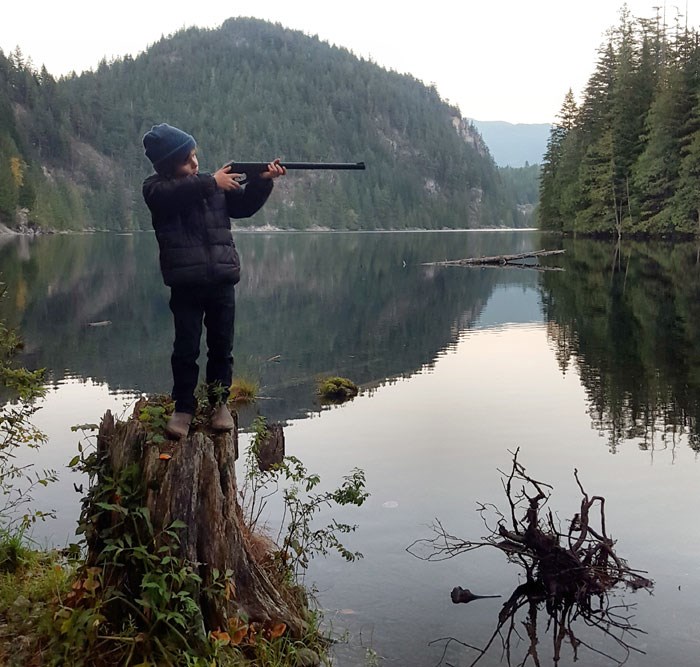 I'm not going to lie: it was cold out there. During the winter months we definitely don't sleep in a tent, but instead fold up the 2 back rows of seats in our Toyota Highlander and sleep in the back. A lot of our time on this trip was spent sitting around the campfire, and my son is pictured below writing a letter to his mom before we packed it in for the night. He wrote about the sights and the sounds of the area, and when I read it it reminded me of when I was a kid and my parents got me to keep journals of our outdoor adventures. This kid of mine is seeing a lot of the natural beauty of BC greatly thanks to the appreciation for it that my folks instilled in me.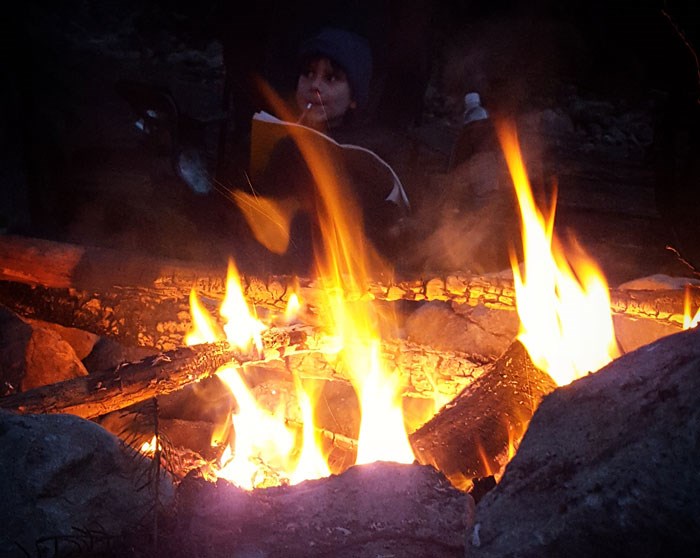 When we got up the next morning we cast a line into the far end of the lake (pictured below) in hopes of catching a trout or two to bring back home. No luck, but that only means that we have an excuse to go back in the future!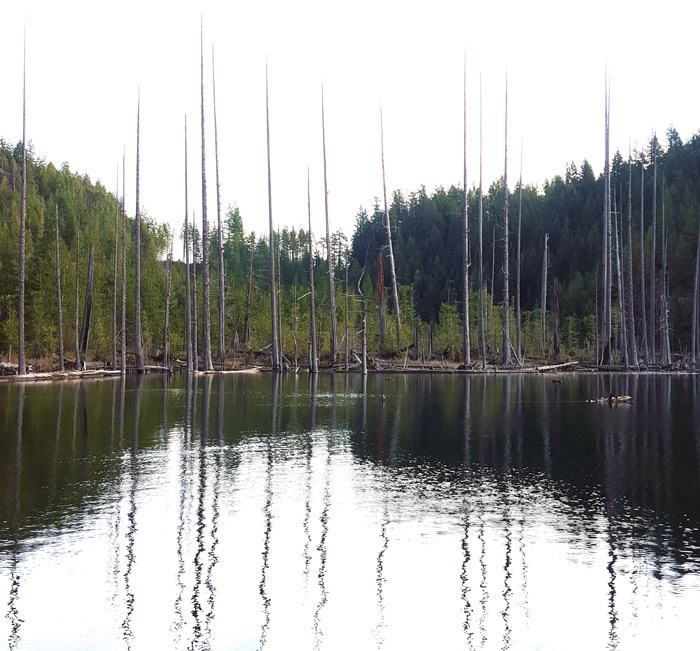 Just past the end of the lake are a bunch of gates to logging roads that fork off of the main road. We left the comforts of the SUV at this one and ventured down it to explore.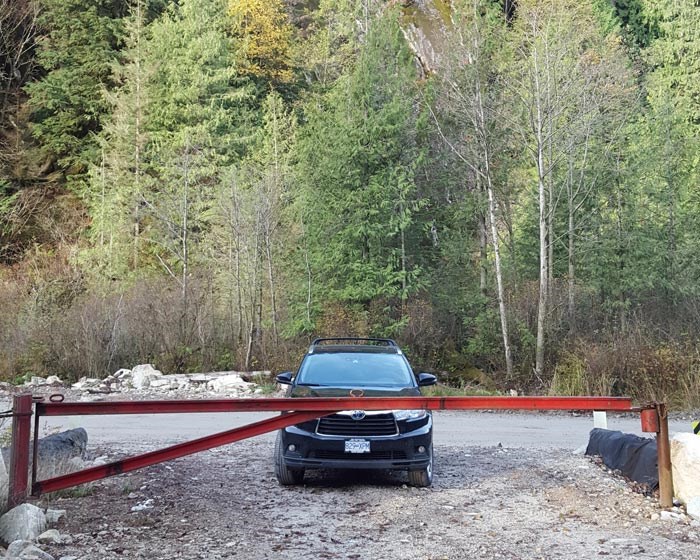 We found this rock that my son picked up.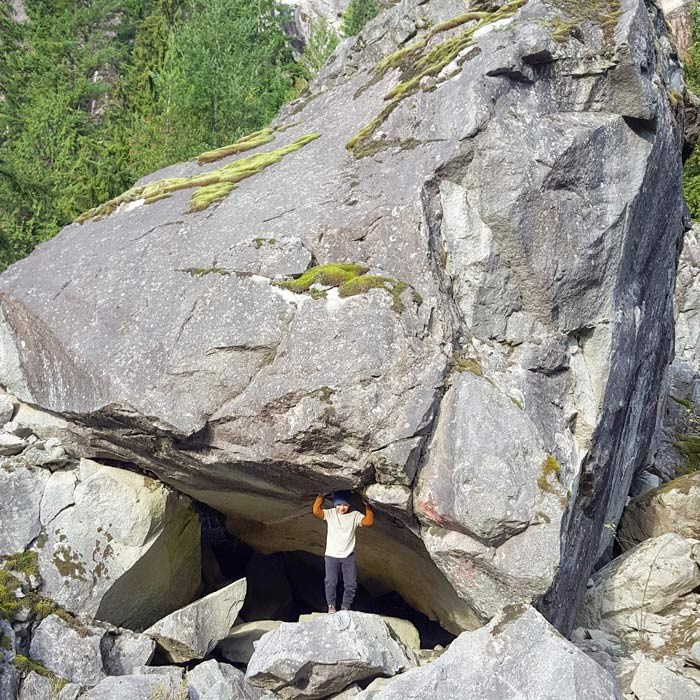 We carried on and found this strange hole drilled into a rock with a pipe in it that was so heavy it couldn't be lifted. We thought it might have been a leftover dynamite hole that they didn't blow up when they were making the road but after consulting with a couple of geologists when we got home learned that it wasn't likely... so the hole remains a mystery! (email me at bobk@vancouverisawesome.com if you're an expert and you can help solve the mystery, and I will make a note here).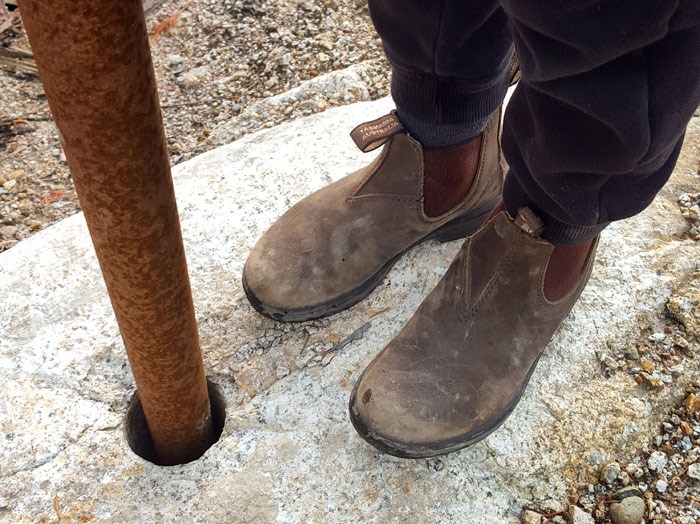 Finally, we got to a bluff overlooking some active forestry and I got to deliver my "Son, this might look ugly but we all use wood, the industry feeds a lot of families, and it'll all grow back" talk on sustainable forestry practices. This view paints the picture of how and why we were able to drive up to Elbow Lake in the first place; because of forestry service roads that they use for logging.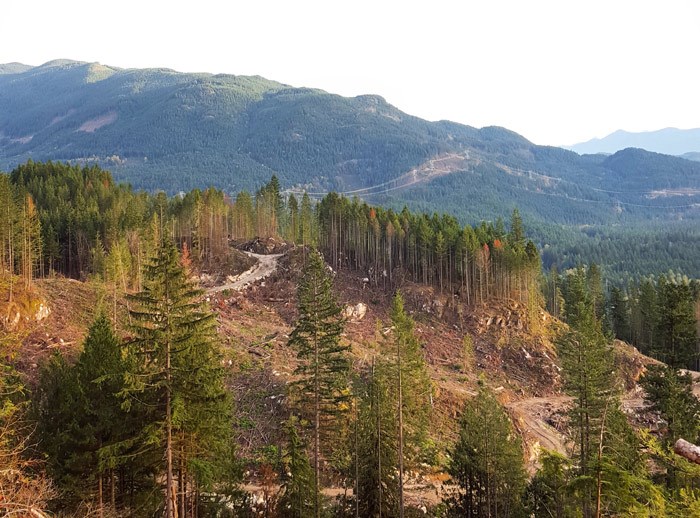 We turned around at this point and headed back to the vehicle, stopping at one point to check out this sweet bridge going over a creek. Thankfully the sign on the other side says KEEP OUT so we didn't have to see if it was safe to walk across.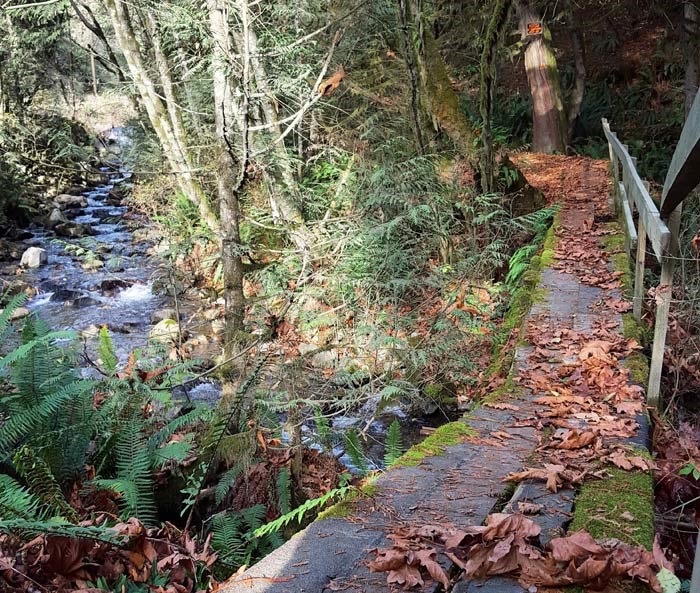 Very nearby the bridge was this strange outflow of water from a pipeline. There's a water bottling facility just up the road and it would be safe to say that this thing transports this resource from point A to B. I couldn't explain why there's a smaller pipe stemming from it, spurting water into the creek just out of sight, so we both just kind of stared at it then made our way back to the truck, and home.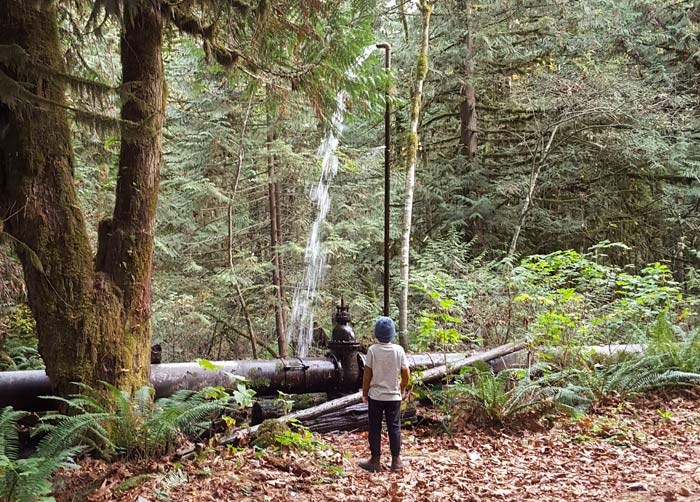 In summary, we had an excellent time camping at this spot we've never visited before. I tend to be a fair weathered camper when it comes to putting up a tent (as in, after August I don't do it) but I definitely advise getting out there, having a nice fire and sleeping in the back of your vehicle in November. Maybe at Elbow Lake? HERE are the directions :)