This Thursday, November 10, the Museum of Vancouver will host a tribute to one of the most important personalities in Canadian entertainment, Mr. Red Robinson! This very special event will also serve as a launch party for Red Robinson and author Robin Brunet's new book, The Last Deejay. The event will feature a talk and presentation by Robinson and Brunet, followed by refreshments and a book signing. For more details on the event, visit the Museum of Vancouver's website, HERE.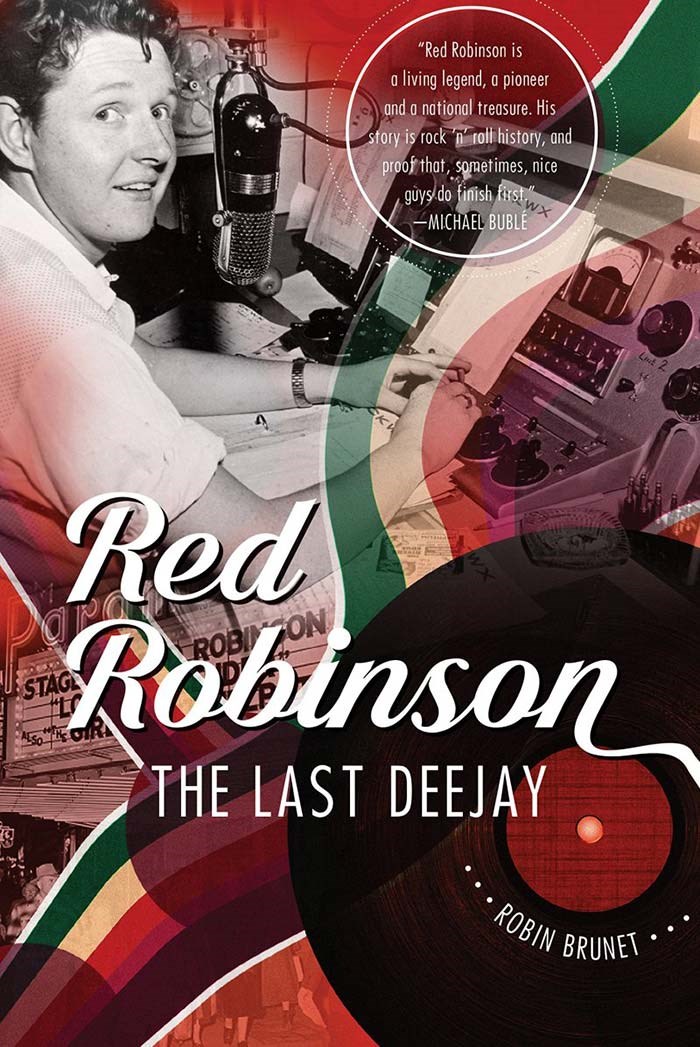 The biography details the life and career of Robinson, who became a radio DJ while still in high school then went on to become one of Canada's most celebrated entertainers, not to mention one of the most recognizable voices west of the Rockies. From introducing The Beatles to the stage, to interviewing the likes of Buddy Holly and the Everly Brothers, to hosting numerous successful radio and TV shows since the 1950s, Red Robinson has deservedly earned his reputation as a "living legend. Take a look at just a few highlights from his storied career and grab a copy of Red Robinson: The Last Deejay this Thursday at the Museum of Vancouver.
1. Robinson was hired by CJOR in 1953 after he prank called the studio pretending to be Jimmy Stewart. He was still in high school at the time.
2. "Rock Around the Clock," played by Red, was attributed as "the single that launched the rock-and-roll era" in 1955.
3. In 1957, Robinson launched a new show Teen Canteen with CKWX, and hosted the "Show of Stars" in Vancouver, featuring Chuck Berry, Paul Anka and Buddy Holly. Later that year, Robinson emceed Elvis' show at Vancouver's Empire Stadium.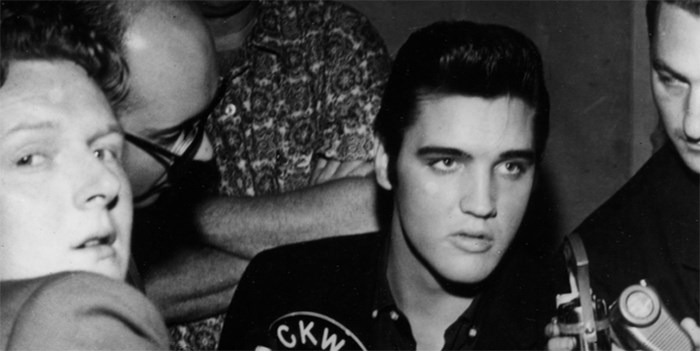 4. Robinson welcomed the Beatles to an uncontrollable crowd at Vancouver's Empire Stadium in 1964.
5. On July 21, 1994 Red Robinson was officially inducted into the BC Entertainment Hall of Fame and his name was etched in cement in front of the Orpheum theatre in Vancouver. One year later was elected into the Rock and Roll Hall of Fame in Cleveland, Ohio.
What: Red Robinson: The Last Deejay Book Launch
When: November 10th at 3:00pm
Where: Museum of Vancouver (1100 Chestnut Street, Vancouver BC)
Tickets: Admission to the book launch is included in the Museum admission rates.