While Vancouver is beautiful during the summer, there's nothing quite like the magic of a crisp fall day in the city.
With that being said, the majority of Vancouverites don't have a great deal of money to spend on outings. With the worst housing market in national history, they don't have a great deal of extra cash. What's more, a recent study from UBC's Vancouver School of Economics and McGill University found that its residents are actually the unhappiest in the country.
Of course, there are a number of fun, yet very expensive activities to enjoy in Metro Vancouver; however, there are just as many, if not more, to enjoy if your pockets aren't very deep.
Luckily, we've put together a list of some great ways to enjoy a day in Vancouver this fall on the cheap.
A Perfect Fall Day in Vancouver
Fall foliage viewing
Fall is the perfect time to enjoy a stroll in the city, and it doesn't cost a penny to walk through the streets of Vancouver (at least not yet.) What's more, there are a bevy of beautiful places to witness mother nature in all her autumnal glory, and you won't have to go far to find a serene spot to take it all in. Check out some of our top picks in the city here.
Pumpkin patch visit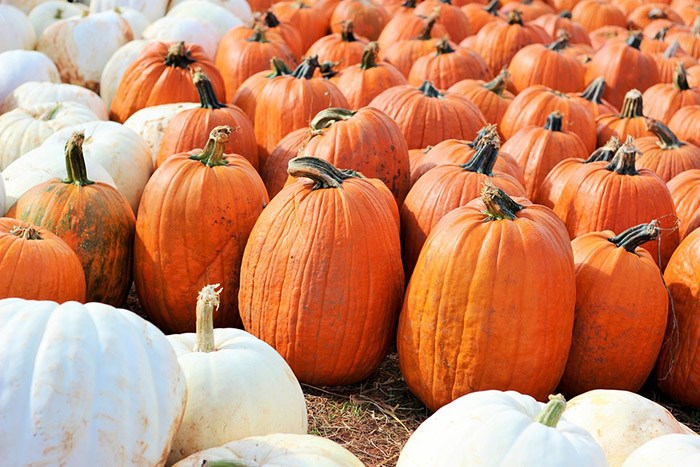 While it will cost a small amount of money to take one of them home, many of these patches are completely free of charge to stroll through. Further, there a multitude of them to explore in the Lower Mainland, so they can create a number of perfect fall days! Most of the pumpkins cost a very small amount of money to take home, too. They also offer a plethora of exciting activities to enjoy while you are on the grounds.
Volunteer in your community
While there isn't really a bad time to volunteer, if you've never done it before, now is the perfect time! There are a number of people in need in the Lower Mainland, and they can always use help. Last year, food bank volunteers donated about 75,000 hours of time – the equivalent of about 38 full-time staff.
Vancouver Halloween Parade & Expo
https://www.instagram.com/p/u_gERLrOo-/?hl=en&tagged=vancouverhalloweenparadeandexpo
The Halloween expo runs for three days in Vancouver, and it finishes with an epic parade. With over 100,000 spectators, as well as a cast of amazing costumes, this event is a thrilling display of creative ingenuity. What's more, it is completely free! While a number of the events at the expo involve purchasing tickets, there are a number of events that may see for free.
Sip a pumpkin flavoured beverage
While the Starbucks version is one of the most widely sampled, this trend isn't confined to the brand. In fact, there are many places in Vancouver to sip a pumpkin infused latte, and there are even pumpkin-tainted teas to enjoy, too. What's more, a couple of bars and restaurants invoke the seasonal flavour in many of their cocktails, so you can opt for something a little stronger during the weekend. Of course, pumpkin beer is beloved in Metro Vancouver, and therefore you can sip on the cheap at home with some of these tasty offerings.
Eat some delectable pumpkin treats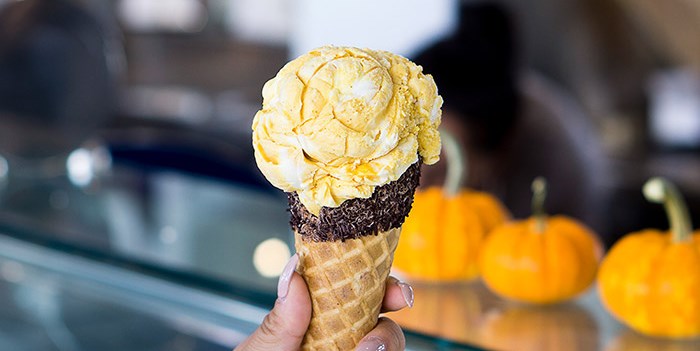 Don't let the good times stop at beverages - there are countless pumpkin treats to consume. Of course, pumpkin pie would be the obvious choice here, but there are many options. From pumpkin scones to pumpkin loaves, pumpkin ice-cream to even macaroons, you'll never run out of goodies to enjoy.
Visit a haunted house house
Fight Nights is long-time in classic favourite in Metro Vancouver, but may be a little more than some people want to spend on a scare. Luckily, there are so many options to choose from. While Playland costs over $30 to enjoy, you can get scared silly at Potter's House of Horror in Surrey for half the price. Similarly, you can immerse yourself in a decidedly horrifying affair at half the cost in Chilliwack at Reapers Haunted Attraction.
Vancouver International Film Festival
While it may cost a pretty penny to go for a fancy night out on the town, most of the Vancouver International Film Festival features cost under $15 to see. What's more, you'll be privy to a much wider selection of movies than you are throughout the rest of the year. Of course, there are many movies that people enjoy seeing at home, but this offers you the chance to see some of the latest and greatest that cinema has to offer around the world.
Oktoberfest
While some festivals cost an arm and a leg to visit, there are many places around Vancouver to enjoy this Oktoberfest without spending outside of a tighter budget. If you want to sample some delectable food and drink, all while having a fun with friends, these are the places to do it. Don't miss out!
A Night for All Souls
A Night for All Souls will transport you into an ethereal space of reflection that is beautifully depicted by local artists. The annual affair at Mountain View Cemetery is considered a non-denominational sacred event, meant to honour souls that have passed on. It is completely free to visit, although you may make a donation.