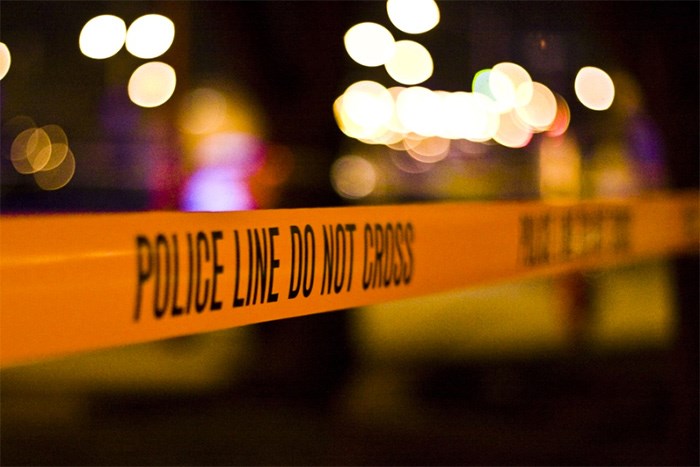 A man is in hospital with minor injuries after a two-vehicle collision on Granville Street near West 37th Avenue this morning.
"It appears a south bound black BMW sedan and grey Toyota Corolla came into contact, leading to the Corolla crashing through a power pole," says Vancouver Police Constable Jason Doucette. "The Corolla flipped onto its side and live wires from the pole caused a small fire to a nearby tree."
Vancouver Fire and Rescue Services Captain Jonathan Gormick says crews arrived to find a vehicle on its side and requested two rescue engines to stabilize the car and safely remove the driver.
Additional units requested for entrapment at MVI Granville/W41st. Power lines down as well, traffic will be affected for some time. pic.twitter.com/XeQkLX5zvg

— Vancouver Fire (@VanFireRescue) April 18, 2018
The 28-year-old driver of the Corolla was taken to hospital with what is believed to be minor injuries and the driver of the BMW remained on the scene, says Doucette and "no one else was injured."
VPD officers are speaking with witness and those involved, to help determine what may have led to this crash.
"We have not ruled out road rage as a potential contributing factor,"says Doucette.
The crash has disrupted power for 38 BC Hydro customers in the area but crews are on-site and it is expected to be restored by 4 p.m.