Vancouver Public Library and V.I.A. have teamed up to help you discover new reads, hidden book gems and surprising literary finds.
Cozy up for a marathon of great movies and books! VPL writer in residence and screenwriter Ken Hegan shares his top picks of movies that did the book justice. Movie lovers and aspiring screenwriters should also check out the library's lineup of free events with Hegan, who is hosting movie screenings, screenwriting workshops and more.
Fight Club
Watch the movie, directed by David Fincher
Read the book by Chuck Palahniuk
Darkly funny and wildly subversive, Fight Club is a brilliant and stylish satire of toxic masculinity and mindless consumerism. This adrenaline blast of a film (and book) is narrated by a highly unreliable narrator who discovers that bare-knuckle brawling makes him feel incredibly alive.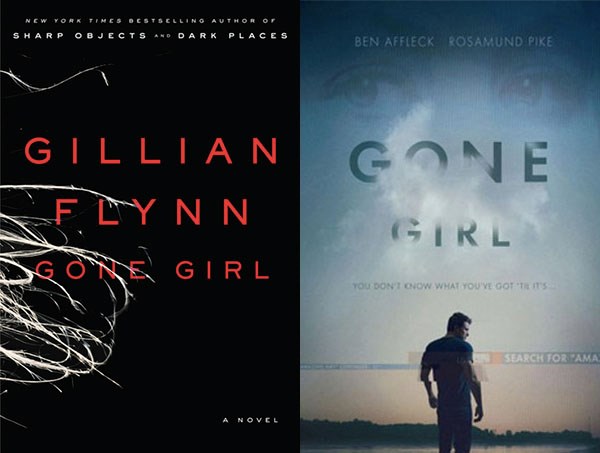 Gone Girl
Watch the movie, directed by David Fincher
Read the book by Gillian Flynn
Marriage is a real killer. This is another stylish adaptation from David Fincher (Fight Club, The Girl with the Dragon Tattoo). On their fifth anniversary, Nick's wife goes missing under suspicious circumstances – and the police and media blame Nick for her disappearance. The book's author, Gillian Flynn, also wrote the screenplay for this deviously dark thriller.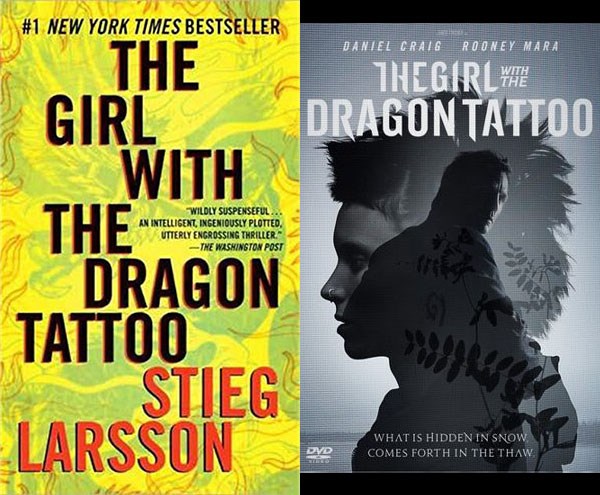 The Girl with the Dragon Tattoo
Watch the movie, directed by David Fincher
Read the book by Stieg Larsson
This psychological crime thriller, about a suspicious family death in a wealthy Swedish family, is yet another great book adaptation from director David Fincher (Fight Club, Gone Girl). An American remake of the Swedish film, The Girl with the Dragon Tattoo improves on the book by drenching the screen with palpable dread.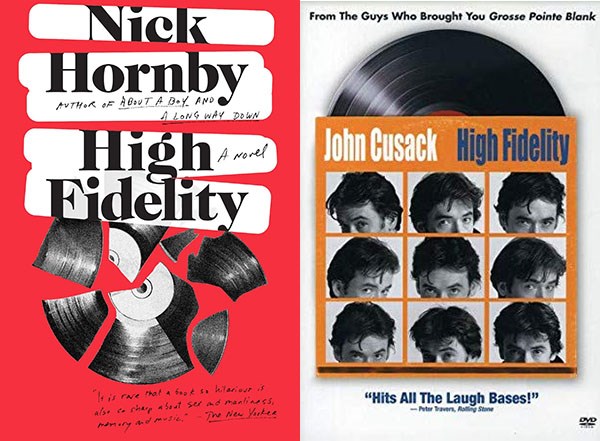 High Fidelity
Watch the movie, directed by Stephen Frears
Read the book by Nick Hornby
You like making lists, too? Then you'll love this romantic comedy about a record store owner who tracks down his old partners so he can learn why his girlfriend just dumped him. Though the book was set in London, this entertaining film takes place in Chicago, the childhood home of the film's star and co-writer, John Cusack.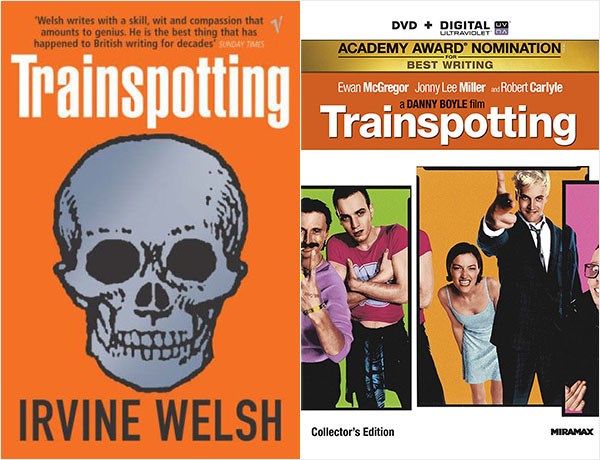 Trainspotting
Watch the movie, directed by Danny Boyle
Read the book by Irvine Welsh
Savagely comedic and frequently heartbreaking, Trainspotting is about four self-destructive Scottish friends who are addicted to heroin, theft and violence. Danny Boyle takes Irvine Welsh's scathingly fun short stories (written in a nearly impenetrable Scottish dialect) and crafts a bleakly stylish British answer to Goodfellas and Pulp Fiction. Trainspotting begins with one of the best opening scenes in movie history as each character is introduced in freeze-frames while Iggy Pop sings Lust for Life.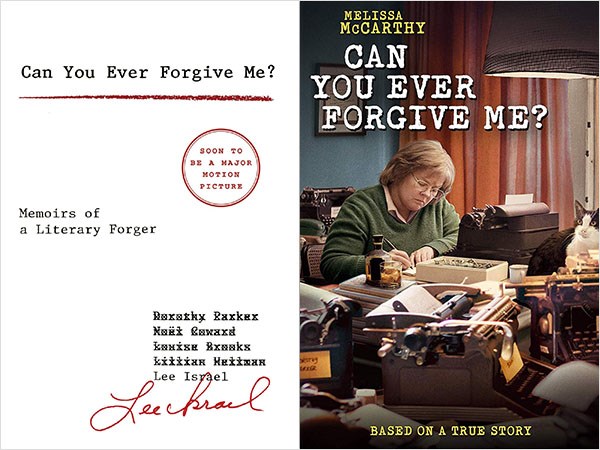 Can You Ever Forgive Me?
Watch the movie, directed by Marielle Heller
Read the book by Lee Israel
This terrific biopic is based on a confessional memoir by Lee Isreal, a struggling alcoholic writer (played by Melissa McCarthy) who starts forging and selling fake letters by dead authors and playwrights. Pouring her writing talents into her forgeries, Lee becomes a successful 'ghostwriter' for a spell – until the Feds take an interest in her work.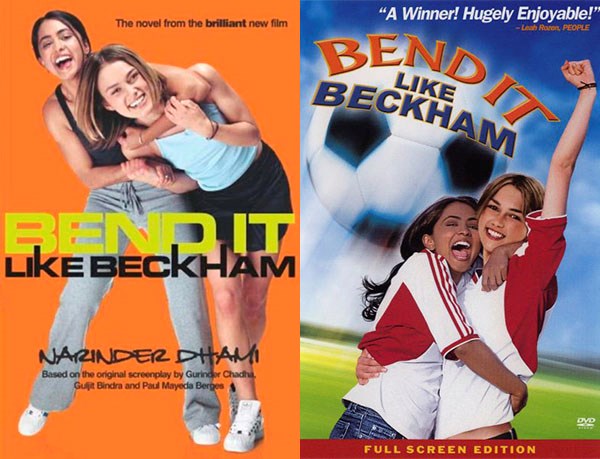 Bend It Like Beckham
Watch the movie, directed by Gurinder Chadha
Read the book by Narinder Dhami
This charming coming-of-age soccer dramedy is set on the soccer pitches of Hounslow, West London. When an Indian family tries to keep their teenage daughter (played by Parminder Nagra) from pursuing a professional soccer career, she rebels with the help of her friend Jules (played by Keira Knightley). Delightful, uplifting and full of sly, social commentary.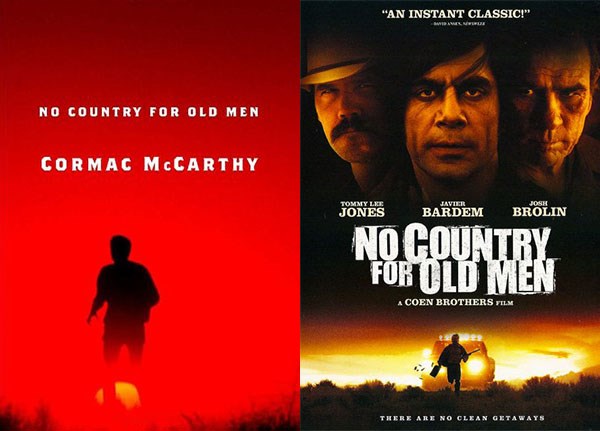 No Country for Old Men
Watch the movie, directed by The Coen Brothers
Read the book by Cormac McCarthy
A Vietnam vet goes on the run when he finds $2 million in the desert after a drug deal gone wrong. A vicious killer finds his trail and pursues him with a shockingly unique murder weapon. Based on Cormac McCarthy's grimly funny novel, No Country for Old Men features great performances from Javier Bardem as the killer with the bowl cut, Josh Brolin as the vet on the run, and Tommy Lee Jones as the world-weary sheriff.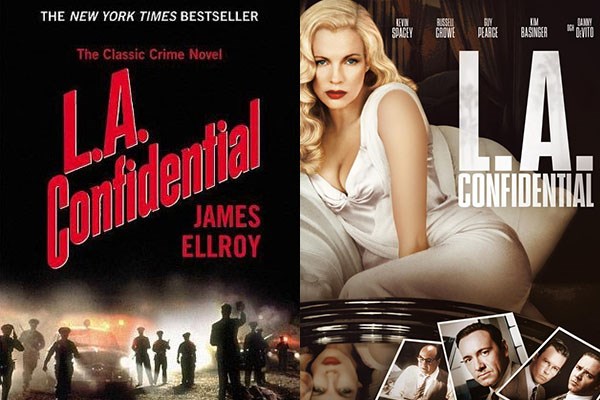 L.A. Confidential
Watch the movie, directed by Curtis Hanson
Read the book by James Ellroy
A smartly vicious thrill ride starring Kim Basinger, Guy Pearce, Russell Crowe, and Danny DeVito. Nominated for nine Academy Awards (and winner of two for Best Actress and Best Adapted Screenplay), L.A. Confidential revels in the dark side of Hollywood and the seedy underbelly of Los Angeles cops and criminals in the early '50s.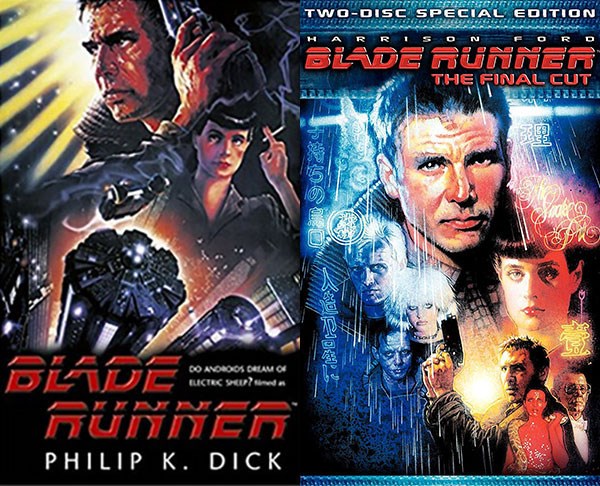 Blade Runner
Watch the movie, directed by Ridley Scott
Read the book by Philip K. Dick
Haven't seen this dreamy sci-fi thriller yet? Lucky you, now you know what you get to do this weekend. Set in a dystopian Los Angeles in the year 2019, Blade Runner tells the story of a cynical detective (Harrison Ford) who is chasing a group of deadly synthetic humans. And as they often do in neo-noir stories, things go horribly awry. The book's author, Philip K. Dick, wrote an ecstatic letter praising the film's vision and predicting it would re-energize science fiction.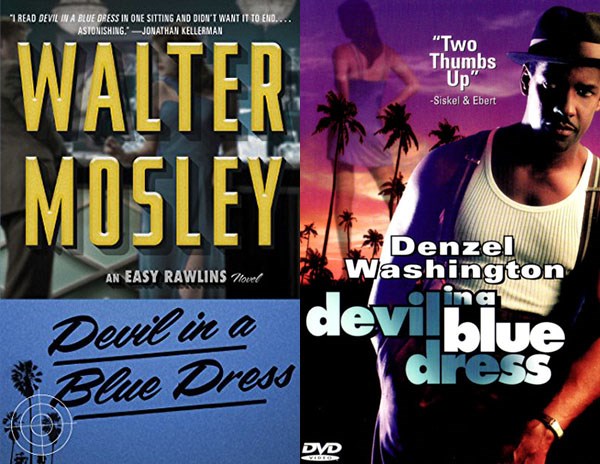 Devil in a Blue Dress
Watch the movie, directed by Carl Franklin
Read the book by Walter Mosley
Based on Walter Mosley's hard-boiled mystery novel, Devil in a Blue Dress is a stylish neo-noir featuring Denzel Washington as Easy Rawlins, a Second World War hero, who becomes a private eye to pay the bills. In this Raymond Chandler-esque whodunnit, Easy gets hired to find a missing woman, but gets mixed up in a political scandal with crooked cops, ruthless politicians and brutal thugs.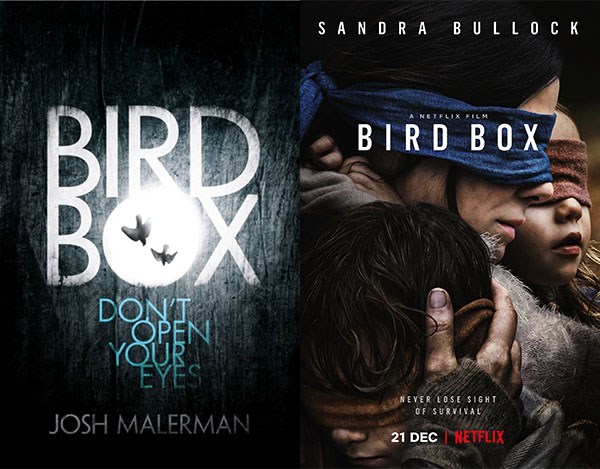 Bird Box
Watch the movie, directed by Susanne Bier
Read the book by Josh Malerman
In this viciously suspenseful post-apocalyptic thriller, Sandra Bullock protects a boy and girl (named 'Boy' and 'Girl') from terrible monsters by paddling them while blindfolded down a treacherous river. SPOILER WARNING: if you lift the blindfold to sneak a peek at the monsters, they'll make you hurt someone you love. Based on a truly excellent novel, this nerve-wracking film is helmed by Oscar-winning Danish director Susanne Bier.
Winter's Bone
Watch the movie, directed by Debra Granik
Read the book by Daniel Woodrell
This rural neo-noir is based on the bleak family crime novel of the same name. Sixteen-year-old Ree Dolly (played by Jennifer Lawrence) knows they will lose their house if her dad Jessup (a bail-jumping crystal meth cook) doesn't show up for his next court date. Ree has just a week to bring her father back, dead or alive. But when she follows his trail across the ice-blasted Ozarks, she soon discovers that people know more about his whereabouts than they are letting on.
* * * * *
For great reads and more, visit vpl.ca and find us on Facebook, Twitter and Instagram.