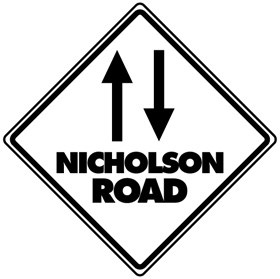 Nicholson Road is part of an ongoing photo project aimed at sharing and celebrating the different communities in Metro Vancouver. Each week Vancouver Is Awesome will be featuring one of the latest, most engaging photos from the project in order to draw your attention a little bit outside of the hyper-focus that we usually have on the city of Vancouver.
Metro Vancouver Is Awesome, and you should get out and explore it!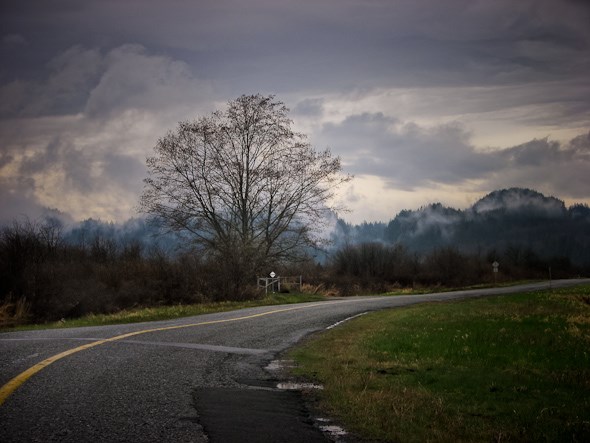 After the awesomely wet weather this past weekend, I've decided to take a look back to 2007 to revive this photo of a landscape out in Pitt-Addington Wetlands in Pitt Meadows (near Grant Narrows Regional Park and Pitt Lake).
One of my favourite things about living here on the Wet Coast is when we get days like yesterday, that are just so wet it makes you want to curl up with a book and listen to the rain on the roof / watch tiny rivers stream down the windows / go for a run through the rainiest rainforest around. And if you've got any mountains in sight, man you're lucky. The world seems to be the most at peace when the clouds descend and weave through the peaks and valleys surrounding Metro Vancouver.
Pitt Meadows is an excellent place to enjoy such natural phenomena. Bordered by the Pitt River and Port Coquitlam on the west, Maple Ridge to the east, and Pitt Lake and the Fraser River to the north and south respectively, Pitt Meadows was originally incorporated as a part of Maple Ridge in 1874. I guess the settlers weren't quite ready for such a commitment, so they removed themselves in 1892, later incorporating on their own in 1914.
The north end of the City, right up against Pitt Lake, makes up 2972 hectares of marsh, wetland, and forest in the Pitt-Addington Marsh Wildlife Management Area. Dykes were formed in 1897 and many farmers tried to make a living up here, but poor drainage and plenty of tidal activity from the river meant their efforts were rarely fruitful. Today, the marshes are protected, and are home to a great variety of wildlife including beavers, muskrats, eagles, the Great Blue Heron, and even the Sandhill Crane - who needs farms when you get herons and cranes?
Nature is awesome, and so is Pitt Meadows. If you've never been, look for a rainy day coming up (or sunny, if that's your thing) and make the trip. It'll be worth it, I promise.
More from Nicholson Road can be found HERE.