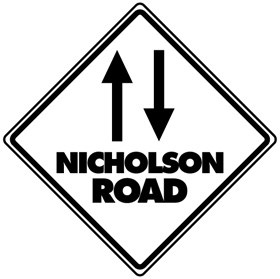 Nicholson Road is an ongoing photo project aimed at sharing and celebrating the different communities in Metro Vancouver. Each week Vancouver Is Awesome will be featuring an image from the previous week, shot in one of the many 'hoods around town in order to draw your attention a little bit outside of the hyper-focus that we usually have on the City of Vancouver.
Metro Vancouver Is Awesome, and you should get out and explore it!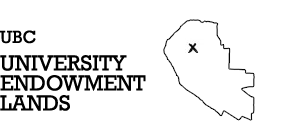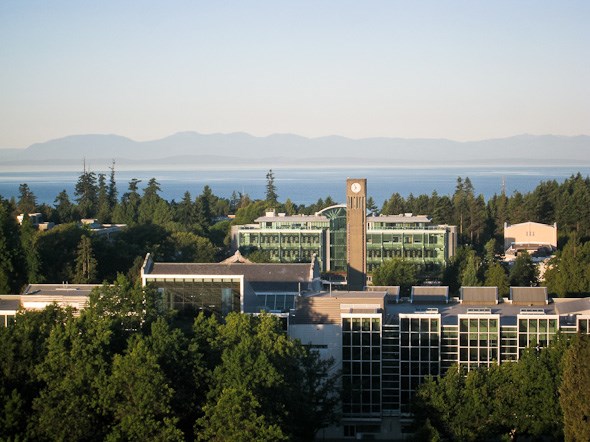 Now. I'll start off by saying: you're right, UBC isn't under the administration of the University Endowment Lands, but it is within the UEL's geographical boundaries so we'll just go with it this week :)
I found myself out there last weekend for a conference (the 2011 BC Youth Summit for Sustainable Transportation) and was lucky enough to stay on campus for a couple nights. Never having lived in residence during my time at SFU, I found this to be rather exciting. The best part about the dorms? Why the views, of course!
Out one window was the sprawling campus; building upon building following East Mall out to Thunderbird Stadium. Looking further to the west, the Ladner Clock Tower rose above the library and treetops, framed by the Salish Sea/Straight of Georgia, with Gabriola, Galiano, and Vancouver islands in the distance. Out another was Bowen Island and a view up around Lighthouse Park and into Howe Sound. And to the north, the towers of downtown Vancouver stood out above the forests of Pacific Spirit Regional Park.
A few more facts for you, regarding the image above:
- The Ladner Clock Tower was built in 1968, and named after Dr. Leon Ladner, in honour and memory of Thomas Ellis and William Henry Ladner - yes those Ladner brothers.
- The glass-walled building behind it is the Arthur Erickson-designed, Walter C. Koerner Library, built in 1997.
- The larger structure just in front of the clock tower is the Irving K. Barber Learning Centre, identifiable by the stone facade of the Main Library (facing the Koerner Library), built in 1925. The Centre is also home to Canada's first Automated Storage and Retrieval System (ASRS) which is basically a big ol' robotic organizer, complete with climate control and room for 1.8 million volumes/items.
- The west coast is gorgeous! But then you already knew that.
UBC has so many cool things to discover and explore, so hurry up and get out there while there are still seats on the 99! ;)
(And if you're wondering, Canada Post gives locations within the UEL a Vancouver mailing address, even though the area isn't administered by the City of Vancouver... As if all of this wasn't confusing enough!)
Archives of the Nicholson Road project can be found HERE.