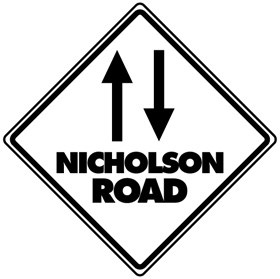 Nicholson Road is an ongoing photo project aimed at sharing and celebrating the different communities in Metro Vancouver. Each week Vancouver Is Awesome will be featuring an image from the previous week, shot in one of the many 'hoods around town in order to draw your attention a little bit outside of the hyper-focus that we usually have on the City of Vancouver.
Metro Vancouver Is Awesome, and you should get out and explore it!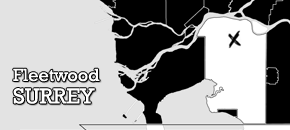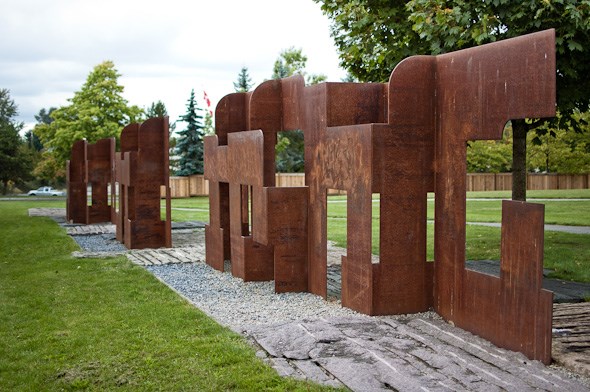 Today is going to be short and sweet, since I'm sure many of you are too stuffed up with turkey and Thanksgiving goodness to have any time for some Metro Vancouver tidbits!
So here's a shot of Alberto Replanski's Multiples of Three, installed in 2002 near the Fleetwood Booster Pump Station out in Meagan Anne MacDougall Park, in Fleetwood. As a bonus, in the background you can see the huge Canadian flag waving from the world's tallest free-standing flagpole (or at least it was when it was created for Expo86!) reaching up about 85m into the sky.
If you're curious to learn more about the public art around Surrey, check the Surrey Arts Centre page!
You may now pass out from turkey overload. Happy Thanksgiving!
Archives of the Nicholson Road project can be found HERE.