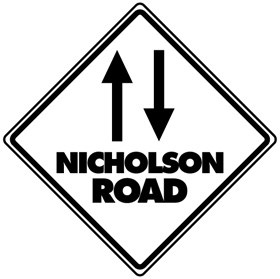 Nicholson Road is an ongoing photo project aimed at sharing and celebrating the different communities in Metro Vancouver. Each week Vancouver Is Awesome will be featuring an image from the previous week, shot in one of the many 'hoods around town in order to draw your attention a little bit outside of the hyper-focus that we usually have on the City of Vancouver.
Metro Vancouver Is Awesome, and you should get out and explore it!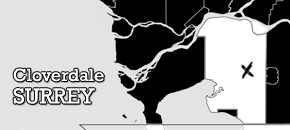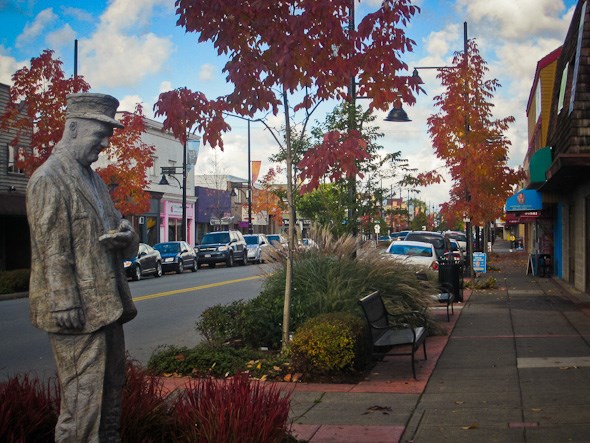 Although Surrey is seen by many around Metro Vancouver as a car-era suburb, it has a rich history dating back to the 19th century just like many of the other municipalities in the region. One of the areas where this is most evident, is Cloverdale.
I've already given a bit of an overview of the early years for municipal government in Surrey, but I thought I'd expand a little on downtown Cloverdale.
At the intersection of the New Westminster Southern Railway, the BC Electric Railway (Interurban!), and the Great Northern Railway, Cloverdale developed and prospered as the early economic hub of Surrey. Clover Valley Road (present-day 176th), running parallel to the NW Southern tracks, became the main street through town on which banks, hotels, and other retailers set up shop. The pace of growth only quickened when the Interurban came through with a new station around 1912, shuttling passengers all the way from Abbotsford through New Westminster right into downtown Vancouver (They really knew transit back in the early 20th century!). Then in 1913, Clover Valley Road became known as the Pacific Highway, connecting the US Border to Old Yale Road in northern Surrey (which, at that time, connected New Westminster out to Langley and beyond - today's Fraser Highway follows much of the original Old Yale route). Lastly, don't forget about Milton Road and parts of McLellan Road becoming Highway 10, positioning Cloverdale on the route between Langley and Ladner.
With such a central location, and with access to excellent transportation and goods-movement routes, it's no wonder Cloverdale blossomed… until sometime after King George Highway was created in 1940. With a shorter route to Blaine, featuring fewer large hills to impede goods movement, King George soon re-routed much of the traffic that would have otherwise passed through Cloverdale. Then the municipal hall moved out to King George and Highway 10 in the 60's, and the huge Surrey Co-op packed up off to Abbotsford in the 70's. From there on, the area started to shift into the more residentially-oriented bedroom community it is today.
But thankfully, Cloverdale has maintained it's urban routes, complete with the Clova Cinema (Smallville anyone?), Clover Lanes, the Surrey Museum and Archives, and all kinds of historically-rich shops.
If you're curious to learn more or see some photos of Cloverdale through the years, be sure to check Jack Brown's Surrey History!
Archives of the Nicholson Road project can be found HERE.